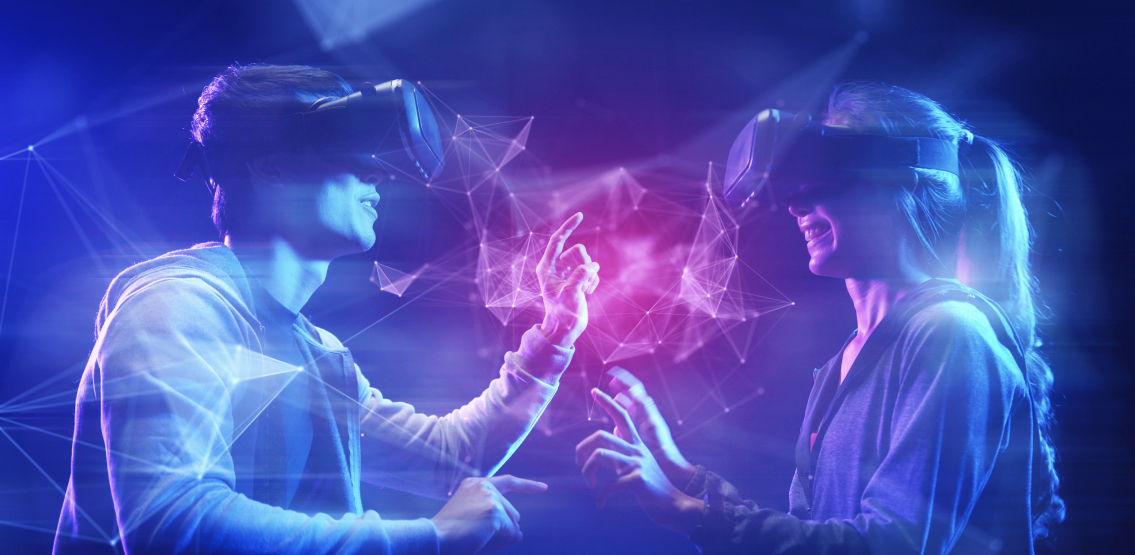 The crypto market is correcting right now with Bitcoin teetering at support at the $59,000 level. The entire crypto market cap is down to $2.5 trillion and nearly all altcoins are down between 10 to 20%. However, there is one sector bucking the trend, and that's the metaverse and gaming sectors.
Bitcoin is down nearly 15% and it appears that the whales are trying to shake out the weaker retail hands one more time before the number one cryptocurrency is able to continue serenely on its way to the magic $100,000 price level.
There is one area of the cryptoverse though that is seeing, and has been seeing, some quite spectacular growth. That is the niche of metaverse, and gaming. Both sectors that are becoming more entwined as time goes on.
For metaverse, the blue-chip giants of this sector include the likes of Decentraland and The Sandbox. Both have undoubtedly benefited from the Mark Zuckerberg announcement that Facebook would be changing its brand to 'Meta', and that it would be concentrating entirely on developing its own centralised metaverse world.
According to Coingecko, the Decentraland in-game currency $MANA is up 52% over a 7-day period, while The Sandbox token $SAND has increased 83% over the same time period.
Plenty of other metaverses are starting to fill this space as realisation dawns that this can be the future of all interactivity on-line. NFTs are hot property in the form of in-game items, like weapons for gamers, cars and horses for the betting community, and especially land where individuals can build, and companies can set up shop.
Various themes are being used to entice new users in. Alien worlds $TLM, and Starlink $STARL use the space theme, while others such as Wilder World $WILD go for a futuristic setting.
As for the games, top play-to-earn choices such as Axie Infinity and Illuvium appear to be back into an accumulation phase and are both down over the last 7 days.
However, Vulcan Forged $PRY, and My Neighbour Alice $ALICE are up 29 and 12% respectively.
Infrastructure around gaming is a niche that is doing incredibly well. Blockchain games studio Gala Games $GALA, is up 154% over the last 48 hours alone. Render, a company that offers the utility to render the graphics for games and for any other graphics requirements by leveraging unused CPU power, has risen an astonishing 550% over the past three days.
Disclaimer: This article is provided for informational purposes only. It is not offered or intended to be used as legal, tax, investment, financial, or other advice.