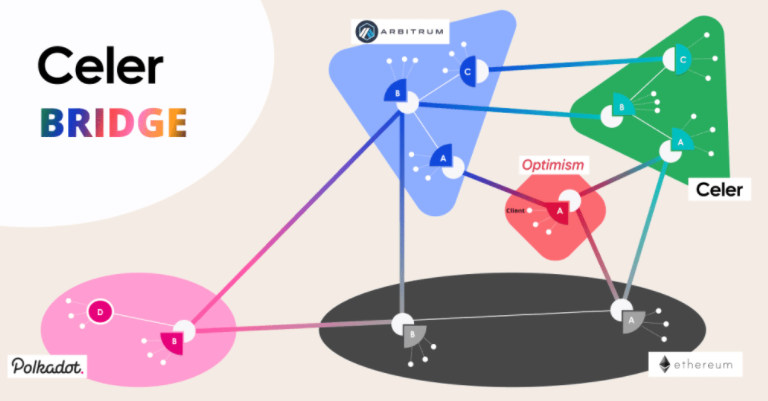 Celer Network is having a stellar end to the year as daily transaction volume on its bridge solution, cBridge, witnessed over 900% growth rate in the past five months. The network recently launched the cBridge 2.0 beta version, which introduces advanced bridging options and multiple blockchains.
Layer 2 scaling solution, Celer Network recently broke the 1 billion milestone in transactional volumes, data on its website shows. The cross-chain network achieved this impressive feat less than six months after it launched its bridge solution, cBridge, in June.
cBridge Hits 1 Billion in Total Transactions
Celer Network recently crossed the billion-dollar mark in total transactions made over its cross-chain bridge, cBridge. The bridging solution has enjoyed massive growth in volumes transacted following the stellar performance and high adoption rates in DeFi over the past half-year. According to the network's analytics webpage, the cBridge scaling solution has a total transaction volume of over $907 million, as per writing, representing an impressive 27,300% increase since the start of September. Over the past 24 hours, cBridge recorded $14,442,644 in transactional volume with nearly 1,500 transactions completed.
The scaling network announced the milestone on Twitter on Thursday, further promising the Celer community of new features set to launch before the end of the year. The project aims to create a fast, secure, and scalable network following its goal to accelerate blockchain adoption across the world.
The cBridge has so far completed over 1 billion transactions in the past six months spanning over 34,729 total unique address counts.
Launched in July amidst much fanfare, the cBridge offers users a multi-chain network that allows them to easily swap assets across multiple blockchains at a low cost and with lower liquidity constraints than its counterparts. With the cBridge, users can instantly transfer tokens across the Ethereum mainnet and other layer-2 scaling solutions including Polygon, Arbitrum, Optimism, Binance Smart Chain, and Avalanche.
According to a statement from the team, Celer claims the platform enables fast, easy, and secure off-chain transactions, not only for payments but also generalized off-chain smart contracts. The platform uses generalized state channel networks and rollup technology to offer advanced layer-2 scaling solutions for decentralized applications (DApps). Additionally, cBridge aims to reduce the overly complex structures present in decentralized finance and reduce the costs involved when moving assets from one blockchain to another.
cBridge 2.0: Bridging Across Multiple Chains
Following the launch of its v. 1.0 in July, Celer Network already released its latest upgrade, cBridge beta v 2.0 earlier in the month, according to the team's statement. The cBridge 2.0 provides advanced features and the best-in-class cross-chain token bridging experience while maintaining its highly efficient, cost-effective, and easy-to-use liquidity management systems.
🚀How about launching cBridge 2.0 to celebrate $1B vol on 1.0?
🖱️One-click UX, lower costs
🍰Easy LP life, no node needed
🛠️Multichain dApp SDK
💂Value capture through SGN staking
🛡️3 audits, $2M bug bounty
⛏️Liquidity mining soon
📈To $2B and beyond!https://t.co/NXG0I98f5H

— CelerNetwork (@CelerNetwork) November 18, 2021
The new version aims to provide exciting developer-oriented features such as general message bridging for cases like cross-chain DEX and NFTs. Additionally, it eases liquidity provision across DeFi apps by introducing highly efficient management systems for liquidity providers (LPs) who do not wish to run a node. It also minimizes the risk for simple LPs to improve their experience while bridging. LPs switching to the new upgrade can't mint synthetic assets, there will be no volatile token pair automatic market maker (AMM), little to no impermanent loss, and no complicated rebalancing of assets.
The Future of cBridge 2.0
The impressive adoption and development of the cBridge scaling network are set to continue in the future, Dr. Mo Dong, Founder of Celer Network said in an Ask-Me-Anything session held in October.
Having launched cBridge 2.0, Celer plans the integration of more blockchains. According to the development team, multiple blockchains are in line to be added to its scaling network including Cardano and Solana.
"cBridge will connect to wherever the demand is," Dong said. "So, if there is a high demand to connect to Cardano, then for sure, we will put that on the roadmap."
Notwithstanding, cBridge 2.0 also plans to add other side-chains including Cosmos, Terra, Harmony, Celo, and Moonriver. According to Dong, the sidechain compatibility features will be added once the upgrade launches allowing users a larger pool of blockchains to switch assets to/from. Moving forward, cBridge developers will kick off with the connection of Solana as the first non-EVM sidechain due to the demand of the blockchain, he added.
The recent milestone sets a bright path for cBridge 2.0, with plans to expand its bridging to other useful DeFi cases in the future including bridging exotic digital assets such as NFTs easily.

Disclaimer: This article is provided for informational purposes only. It is not offered or intended to be used as legal, tax, investment, financial, or other advice.