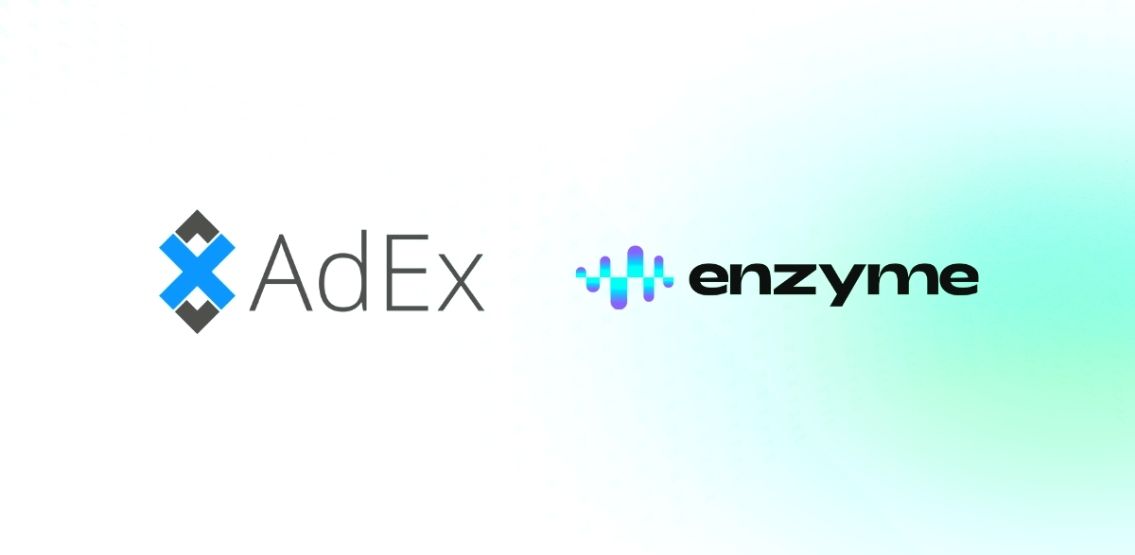 AdEx Network has announced that it has entered into a strategic partnership with Enzyme Finance. The partnership will focus on bringing advertising to DeFi, bridging the advertising and DeFi industries.
Addressing Inefficiencies In Advertising Online
Both AdEx Network and Enzyme Finance will collaborate to achieve mutual goals, focusing on making DeFi more accessible and promoting AdEx Network's ad network.
The AdEx network addresses significant inefficiencies when it comes to advertising online, utilizing blockchain technology and bringing features such as transparency, data-privacy, fraud reduction, and the complete custody of funds for both advertisers and publishers, along with several other features.
AdEx utilizes the Ethereum blockchain for micropayments, using the OUTPACE Layer-2 payment channel, while also offering DeFi staking of its token ADX. The platform will use Chainlink Oracles to feed data about the ADX token, which will then be used to modify staking reward yields, balancing returns for investors. AdEx is also working on an open-source platform on the Ethereum blockchain. AdEx currently has over 9000 registered users and the network has successfully processed over 800 million micropayments.
Implementation Of The Enzyme Protocol
The AdEx Network will also implement the Enzyme Protocol in the AdEx wallet. The AdEx wallet enables users to access and utilize DeFi instruments. In addition, the AdEx wallet will also be linked to select DeFi protocols, including Enzyme Finance.
Wallet users can take full advantage of pre-set asset management strategies devised by Enzyme Finance and help their investments achieve optimal performance and full potential. AdEx Network will utilize the Enzyme Protocol to work towards achieving its treasury management goals.
CEO of AdEx Network, Ivo Georgiev, said about the integration.
"We have been following the development of Enzyme Finance for a few years now, and we are impressed with what they have achieved so far. We are thrilled to partner with them and expand our audiences as a testament to the versatility of real-world applications of blockchain."
The Enzyme Protocol is an Ethereum-based protocol that is created specifically for decentralized, on-chain asset management. Through the protocol, entities and individuals can manage their own wealth along with the wealth of others in a customizable and secure environment. The Enzymen Protocol allows almost anyone to set up, manage and invest in customizable on-chain investment vehicles.
Using AdEx To Reach A Wider Audience
Enzyme Finance will also become one of the advertisers on the AdEx Network, utilizing the network for banner ads and reach a wider audience. Enzyme Finance will leverage the AdEx Network to increase brand awareness among newer customers.
The AdEx Network and Enzyme Finance will also cross-promote activities and share their customer base and communities.
CEO of Enzyme Finance, Mona El Isa, stated,
"We are delighted to have AdEx as a partner. As the DeFi industry continues to make leaps and bounds in terms of product-market fit, advertising is a natural next step for us. The key to working with AdEx is that they share our passion for innovation & transparency."
Disclaimer: This article is provided for informational purposes only. It is not offered or intended to be used as legal, tax, investment, financial, or other advice.