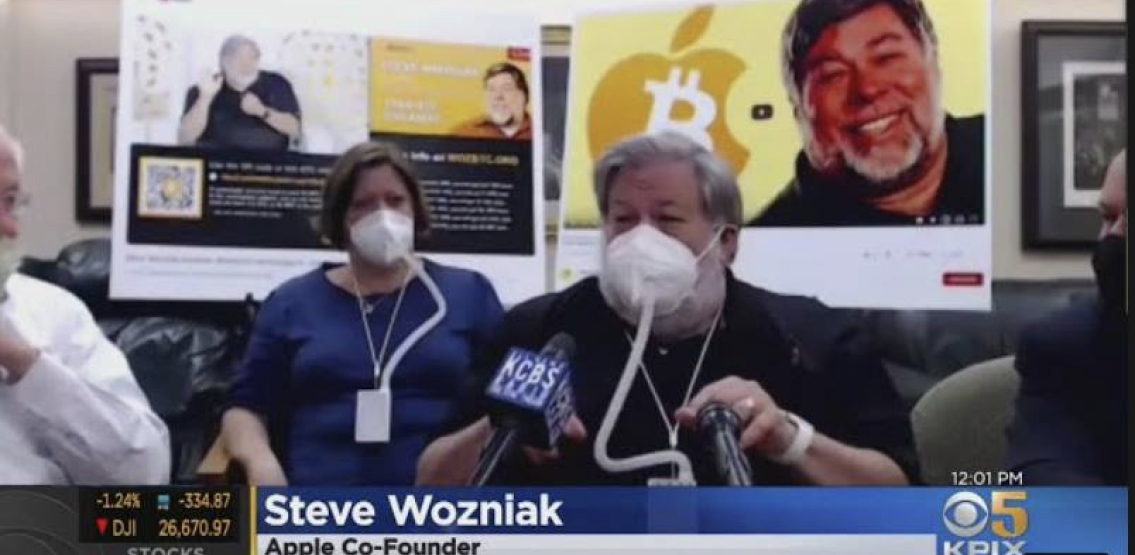 YouTube advertisements that appear to be hosted by prominent figures in the cryptocurrency sector, continue unabated. Steve Wosniak, the co-founder of Apple Inc. lost his court battle to have his image removed from these videos.
A California state judge ruled yesterday that YouTube and its parent company Google LLC, were protected by federal law which states that internet companies are not responsible for content posted by their users.
Wozniak, as well as many other prominent figures in the world of cryptocurrency, is said to have suffered irreparable damage by having his name and image linked to these scam videos. His lawsuit stated the following:
"Despite Plaintiffs' and legions of other users' repeated pleas that YouTube take timely action to end this bitcoin giveaway scam, YouTube repeatedly delayed or refused to do so," reads the lawsuit. "As a result of defendants' egregious failures to act and affirmative misconduct in promoting this criminal enterprise, Plaintiff Wozniak has suffered, and continues to suffer, irreparable harm to his reputation, and YouTube users, including plaintiffs, have been defrauded out of millions of dollars."
The scam on YouTube usually takes the form of a very well-known crypto personage talking about cryptocurrency. In the background will be a text that urges a viewer to send cryptocurrency to a particular wallet address, stating that the sender will receive double or more crypto back in return. The sender never receives anything back.
Besides Steve Wozniak, crypto celebrities such as Elon Musk, Vitalik Buterin, and Brad Garlinghouse among others, have had their personas used in the scam.
Brad Garlinghouse, the CEO of Ripple Labs, filed a suit against YouTube in June of last year. Even though other internet platforms such as Instagram are involved, Garlinghouse called YouTube the "epicentre" of the scams in a series of tweets on Twitter. The Ripple suit stated the following:
"Ripple has repeatedly demanded that YouTube take action to stop the Scam and prevent further harm. Yet YouTube refuses, even where the same scheme is replicated time and again on its platform. YouTube's response has been woefully inadequate and incomplete. As a result, Ripple and Mr. Garlinghouse continue to suffer substantial reputational harm,"
That YouTube would appear to continue to allow these scam videos to be hosted on its platform is a mystery. Surely the platform should have the technical ability to make sure that this fraudulent activity does not take place?
Many investors new to crypto are in danger of falling for this type of scam, taken in and reassured by the legitimacy of the personages they see in the videos. It is hoped that YouTube will realise its duties to the public and take action to stop these scams from occurring.
Disclaimer: This article is provided for informational purposes only. It is not offered or intended to be used as legal, tax, investment, financial, or other advice.