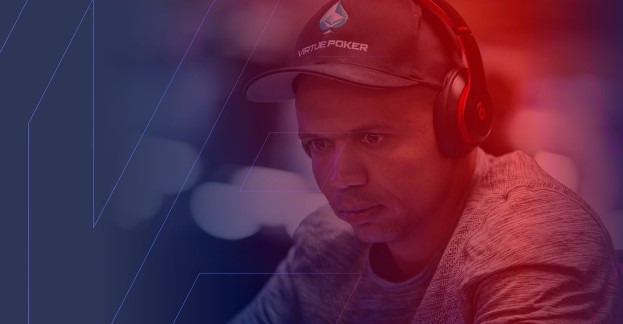 Decentralized poker platform, Virtue Poker, will be hosting a high-value 12-player celebrity poker tournament where the winner gets to choose the charity of their choice to donate the event's proceeds.
Virtue Poker, the only blockchain-based peer-to-peer poker platform with a Malta Gaming License, is organizing a poker tournament on its platform to support charity. Scheduled for June 2021, the charity event will witness 12 participants go head-to-head in a standard NL Texas Hold'em poker tournament.
While most celebrity participants are yet to be announced, the event will include Virtue Poker Pro team members Brian Rast and Dan Colman, Hall of Famer Phil Ivey, Consensys Founder Joe Lubin, NBA pro and Hall of Famer Paul Pierce, and crypto gurus like Ethernity CEO Nick Rose, Elliotrades, and Crypto Wolfe, among others. The event will be broadcasted on Twitch and on participant's individual channels, allowing fans to be a part of the event and win rewards.
It is a high-stakes tournament with two tables consisting of six players each. Following the first round, three players from each table will advance to the final round. Of the twelve seats, three will be allocated to community members of SuperFarm, Ethernity, and Virtue Poker.
Other than supporting a charitable cause, Virtue Poker will also offer a lot of prizes for the viewers livestreaming the event. As the match progresses, viewers can predict the outcomes and stand a chance to win unique prizes. In collaboration with SuperFarm, Virtue Poker will also offer unique NFTs to each player to serve as bounties during the tournament.
Phil Ivey, a Team Virtue Poker Pro, declares, "After working with the Virtue Poker team for over 3 years, I'm excited to see the platform launch and be part of their first live stream event on this innovative platform."
Led by CEO Ryan Gittleson, Virtue Poker was incubated by ConsenSys in 2016. The project has already closed multiple funding rounds from high-profile industry investors such as DFG Group, Digital Strategies, Fenbushi Capital, Flurry Capital, JRR, and Pantera Capital. With just a few days remaining for its IDO and mainnet release, this announcement underlines the platform's unwavering commitment to give back to the community and the society.
According to Ryan, "Virtue Poker is excited to take this next step to drive awareness and adoption of the world's first blockchain-based P2P poker platform. Through our partnership with SuperStarter and our execution of our Celebrity Poker Charity event, Virtue Poker will be able to grow our community's foundation as well as showcase the platform to a broad audience."
Disclaimer: This article is provided for informational purposes only. It is not offered or intended to be used as legal, tax, investment, financial, or other advice.