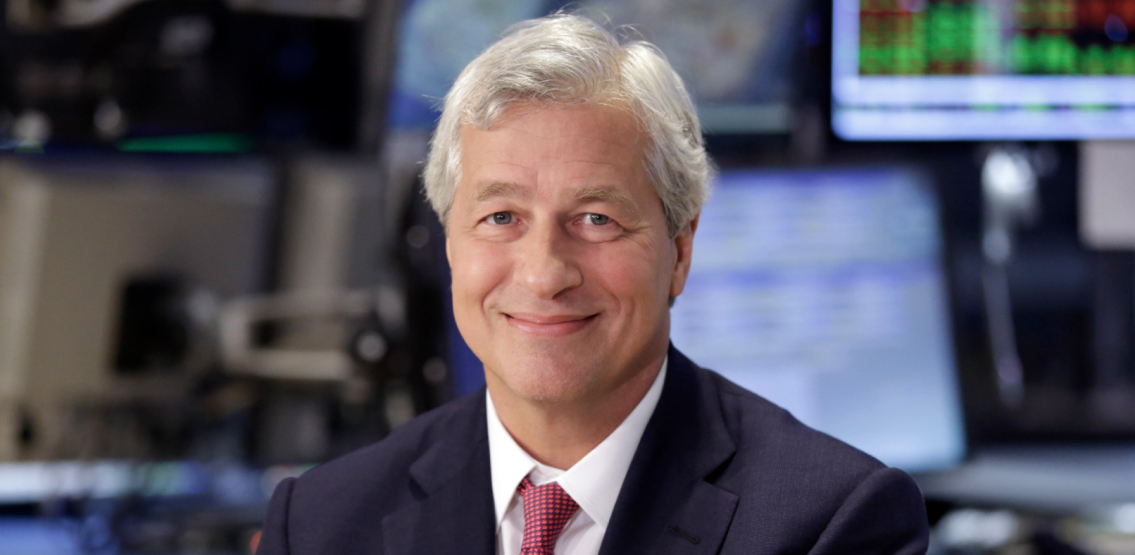 Jamie Dimon, CEO of JP Morgan, the largest bank in the US, said in a congressional hearing last Thursday that people should "stay away" from cryptocurrencies, even whilst admitting that his bank is exploring ways to enable clients to buy and sell them. However, he did not touch on the subject of how his bank has been repeatedly fined for manipulating markets.
It was reported last Thursday that JP Morgan CEO Jamie Dimon had warned investors to stay away from cryptocurrencies, and had urged regulatory authorities to scrutinise them more closely.
Dimon admits that his bank is preparing to provide a Bitcoin fund for the benefit of its private wealth clients. This seems quite a turn-around for a man who stated that he would fire any of his traders in a second for trading it. He also called it a "fraud" back in 2017.
He does say though that his views on Bitcoin and crypto "do not weigh" on the services that JP Morgan offers to clients – an odd statement to make, considering that he is the CEO of the bank.
He stated that in his view cryptocurrency could benefit from a more rigid regulatory framework. Therefore, it might also be wondered whether he would think the same of his own bank in relation to manipulating markets?
As recently as last September JP Morgan was fined a record amount of nearly a billion dollars for manipulating gold, silver and treasuries markets. This involved "spoofing" which was explained in a Bloomberg article released at the time:
"Spoofing typically involves flooding derivatives markets with orders that traders don't intend to execute to trick others into moving prices in a desired direction."
In 2019 JP Morgan and three other banks were fined a total of 1.07 billion euros for rigging foreign exchange markets. The group were dubbed the "Banana Split" Cartel.
EU Commissioner Margrethe Vestager, said at the time:
"Today we have fined Barclays, The Royal Bank of Scotland, Citigroup, J.P. Morgan and MUFG Bank and these cartel decisions send a clear message that the Commission will not tolerate collusive behavior in any sector of the financial markets. The behavior of these banks undermined the integrity of the sector at the expense of the European economy and consumers,"
The Los Angeles Times reported back in 2015 on how JP Morgan and four other banks pleaded guilty on U.S. felony charges for rigging foreign currency exchange rates. The fines in this case amounted to $5.7 billion.
Attorney General Loretta Lynch said after the case:
"The penalty all these banks will now pay is fitting considering the long-running and egregious nature of their anti-competitive conduct," she said at a Washington news conference.

"It is commensurate with the pervasive harm done. And it should deter competitors in the future from chasing profits without regard to fairness, to the law or to the public welfare,"
A quick search on the internet can find many unethical or criminal cases involving Jamie Dimon's JP Morgan. His bank has managed to get away with so much wrong-doing due to the obscure nature of banking. It might be supposed that the advent of blockchain and the cryptocurrencies that run on top of it will bring a massive degree of transparency to proceedings. Might this worry Mr Dimon?
Disclaimer: This article is provided for informational purposes only. It is not offered or intended to be used as legal, tax, investment, financial, or other advice.