It recently came to light that Blockfi, the crypto lending and trading company, had erroneously deposited massive value amounts in crypto to some of its customers in a promotion scheme that went badly wrong.
Imagine looking at your crypto trading app in order to check your crypto amounts and you notice that unbelievably your account balance is now registering a value in the millions of dollars.
In a recently published article on Forbes, this exact scenario was reported. It appears that the huge deposits were associated with a Blockfi promotion. The promotion was supposed to pay out bonuses in GUSD stablecoins. Instead, some customers were paid out in Bitcoin, to the tune of $28 million at current prices.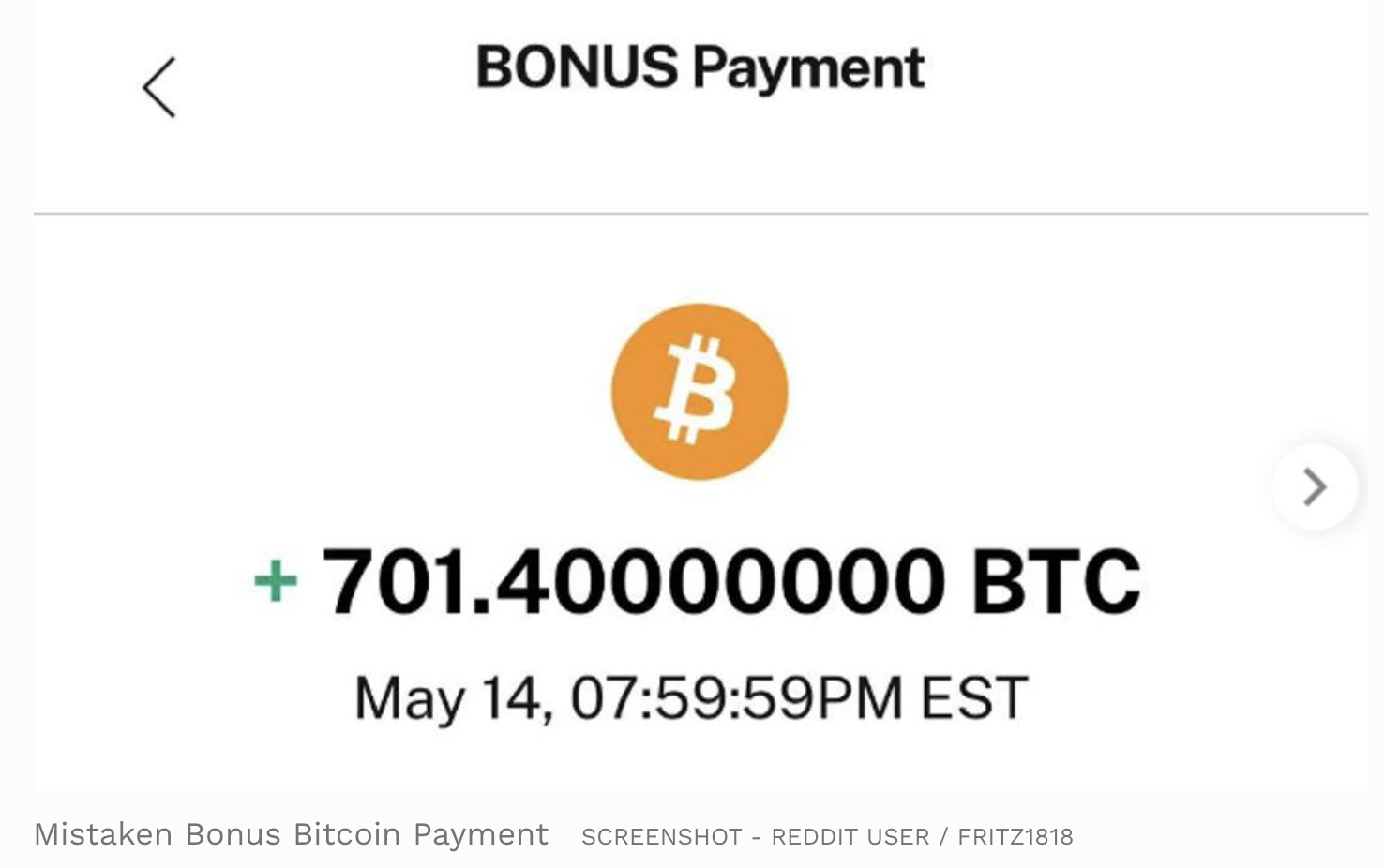 The Blockfi response to the mistake wasn't particularly well-received by those who were given the crypto, or by those who were experiencing a litany of other issues. The Blockfi subreddit had a lot of complaints on the subject.
One particularly angry customer said that Blockfi had deposited funds to their account mistakenly. Seeing the error, this customer had left well alone. However, when trying to withdraw USDC that was totally unrelated to this deposit, Blockfi had sent an email stating that this was "fraud" and a "crime" and threatening action if the amount was not returned within two hours.
Another redditor posted a message likening the potential Blockfi loss to that of the Binance hack loss of 7,000 BTC.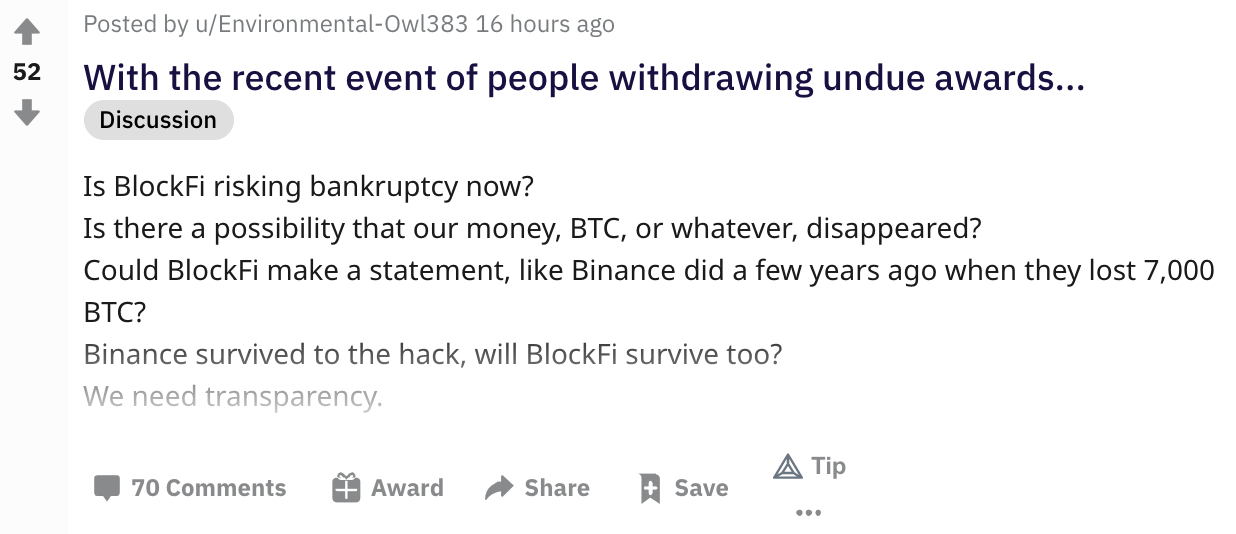 Blockfi used its own Reddit account to post an official response to the issue, seeking to play down the seriousness of what had happened:

With its recent $350 million funding round sitting safely in its coffers, Blockfi will have the funds to make good, should any of the customers who received the mistaken amounts decide not to return them.
However, this really shouldn't have happened, and Blockfi will need a very good customer reassurance campaign if they are to recover successfully from this mishap. With crypto app competitors such as Crypto.com, Celsius and Nexo, eager to accept any disgruntled Blockfi customers, the bridge-building needs to start soon.
Disclaimer: This article is provided for informational purposes only. It is not offered or intended to be used as legal, tax, investment, financial, or other advice.