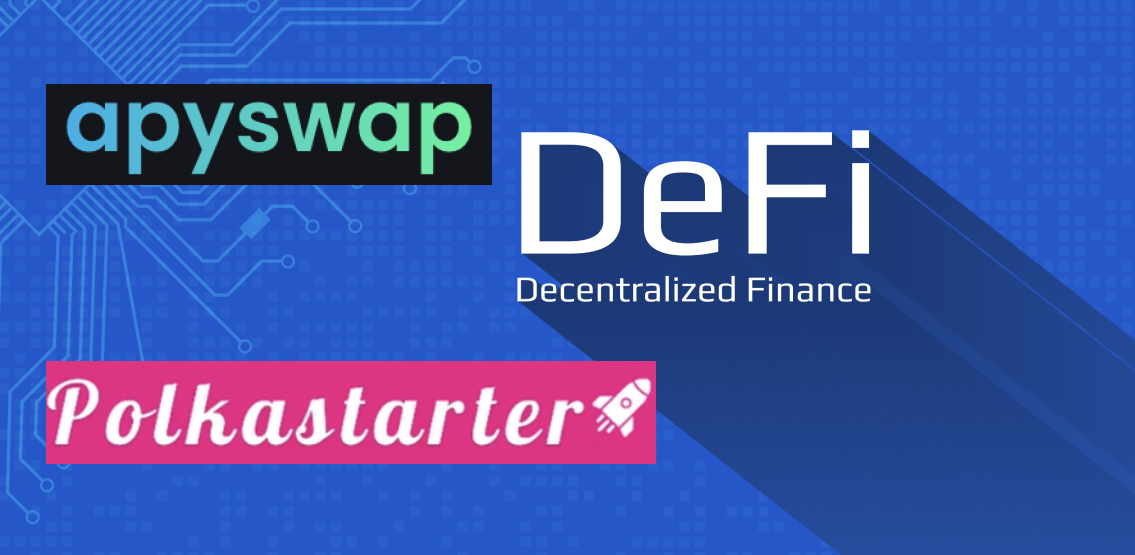 The DeFi project APYSwap has just announced that it will launch on the Polkastarter platform on March 2. Whitelisting begins on Feb 22 and $125,000 USDT is hoped to be raised in the IDO.
APYSwap, when talking about combining with Polkastarter, say in their announcement that:
"We share the same vision with them that decentralization and interoperability are the future of DeFi. We believe that Polkastarter will make the product offerings available to a fresh audience of users, thus progressively becoming the leading cross-chain DEX for projects and digital asset holders."
DeFi issues
DeFi has changed the game for finance, in that asset ownership is now with the user rather than a third party. Be that as it may, there are certain obstacles to be traversed. Complexity is still a real issue for a lot of users, and possibly well beyond the average Joe just getting into Crypto for the first time.
The need to constantly keep up to date with such as things as 'impermanent loss' and 'liquidity pools' may well seem a bit daunting to some.
Add to this the sheer variety of DeFi platforms out there, each one carrying its own particular advantages and risks. And, last but not least, the soaring gas fees on the Ethereum network are presenting problems for all the many DeFi interactions.
The

APYSwap

solution
APYSwap can interact with any other service on Ethereum, Polkadot and Binance Smart Chain. A smart contract manages access and functionality to blockchain agents which have a shared ownership of a vault. The ownership is split between the agents by tokenization.
Portfolio managers are then able to put together combinations of liquidity providers, yield farming and other tokens. The portfolios can then be put into divisible shares for third parties.
Therefore, there is no necessity for users to unlock these assets – they can just trade them as APYSwap vault shares.
Portfolios and APY vault shares can be traded on the APYSwap Marketplace via APY Mask, a wallet similar to Metamask, whereby users can manage the APYSwap vaults.
Disclaimer: This article is provided for informational purposes only. It is not offered or intended to be used as legal, tax, investment, financial, or other advice.