Ethereum reached a new all-time-high earlier today when it attained a price of $1470. This was on the back of a 30% rise over the last three days, after the Cryptocurrency had dipped to a price of $1040.
It would seem poetic that the new all-time-high comes on the anniversary of Ethereum's launch exactly seven years ago. It was then that Vitalik Buterin first announced Ethereum's launch in a post on the Bitcointalk forum entitled "Welcome to the New Beginning".
Vitalik, Gavin Woods, and Jeffery Wilcke were the primary developers behind the project. In the post Vitalik defined the following goal:
"Our goal is to provide a platform for decentralized applications - an android of the cryptocurrency world, where all efforts can share a common set of APIs, trustless interactions and no compromises."
Vitalik also called for a collaborative effort from:
"volunteers, developers, investors and evangelists seeking to enable a fundamentally different paradigm for the internet and the relationships it provides."
Ethereum's meteoric rise has even eclipsed that of Bitcoin since September of 2019. So, at the same time that Bitcoin more than doubled in price, attracting the eyes of many potential investors, the number 2 ranked Cryptocurrency outperformed Bitcoin by around 65%.
At Galaxy Trading, there is a pronounced bullishness on Ethereum, with a comparison to the recent Bitcoin price action.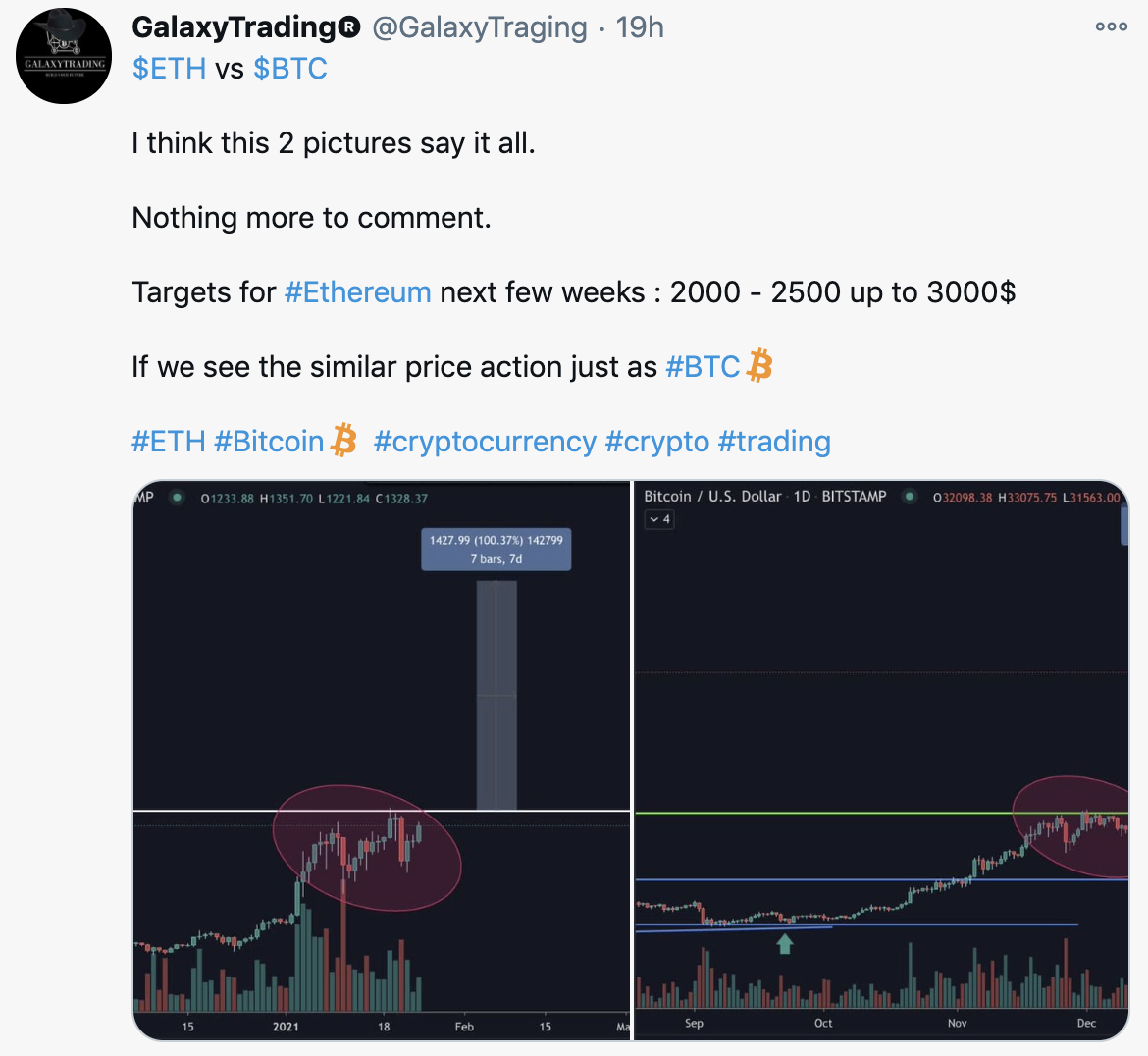 Cryptocurrency YouTube influencer Lark Davis also tweeted the following: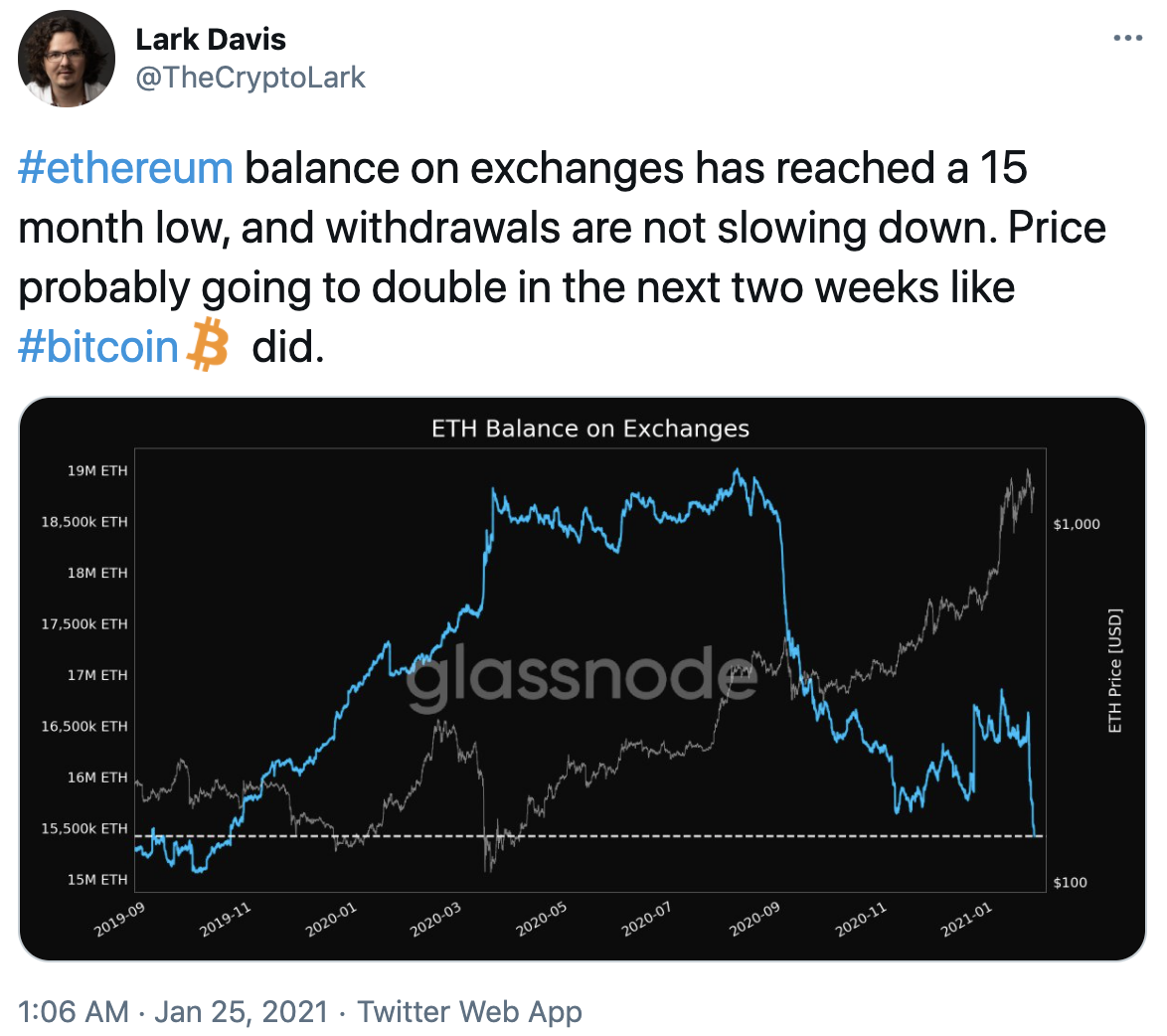 In conclusion, the price of Ethereum has increased by 1200% since the stock market crash back in March 2020. The quantity of transactions on its network (around 1 trillion) exceeded that of even PayPal in 2020.
With many experts predicting a doubling of the Ethereum price over the next few weeks, it is looking to be a real possibility that Ethereum can increase its Crypto market share over Bitcoin.
Disclaimer: This article is provided for informational purposes only. It is not offered or intended to be used as legal, tax, investment, financial, or other advice.