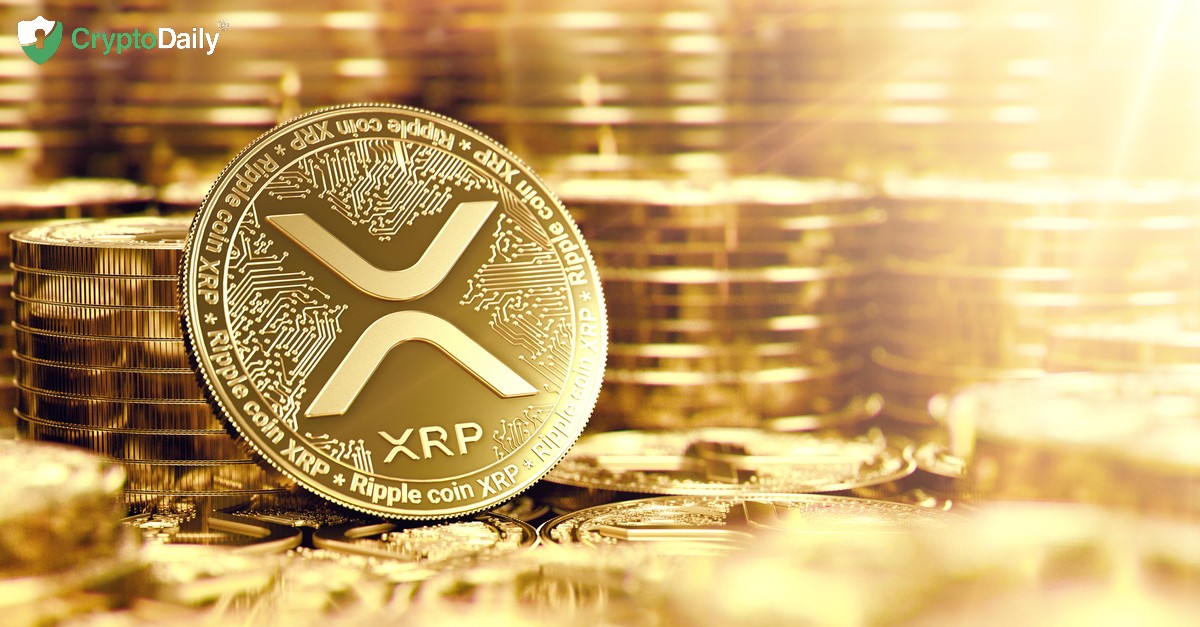 This analysis brought to you by RoboForex
On Friday, December 4th, the XRP price keeps correcting, trading at 0.6160 USD.
On D1, XRP/USD keeps forming a correctional wave after swift growth. The price is currently trading between 61.8% and 100.0% Fibo. The MACD histogram keeps growing upon breaking through zero – this can be interpreted as an additional signal for growth. The aim of the growth that will start when the correction is over, is near 0.7600 USD.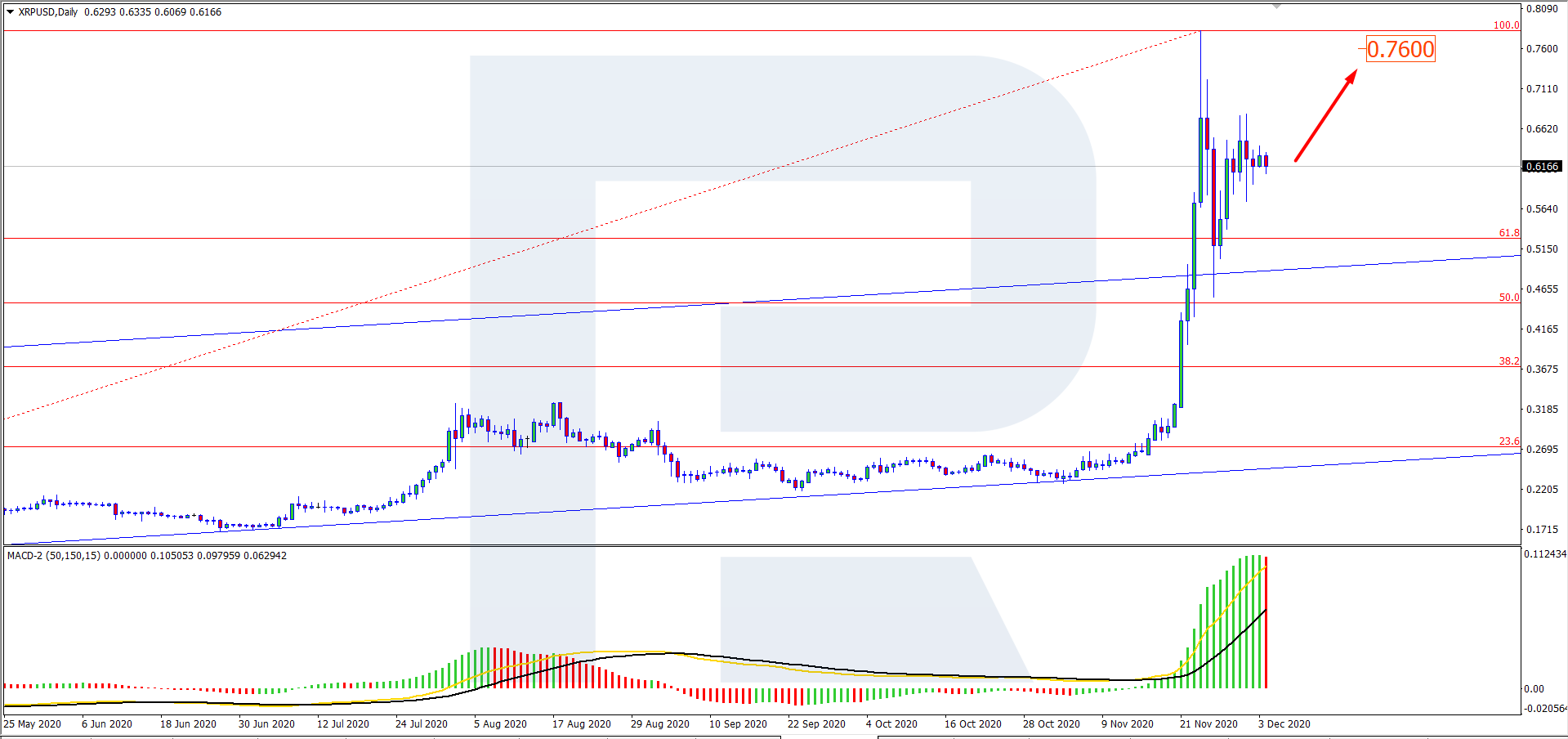 On H4, the quotations keep going sideways. The crypto asset is currently testing the support level, a bounce off which will mean further growth to 100.0% Fibo. The Stochastic continues its minor growth to the overbought area, which is another signal supporting the movement to 100.0% Fibo. Upon correcting, the pair might go on with the ascending dynamics. As on the larger timeframe, the aim of the growth is 0.7600 USD.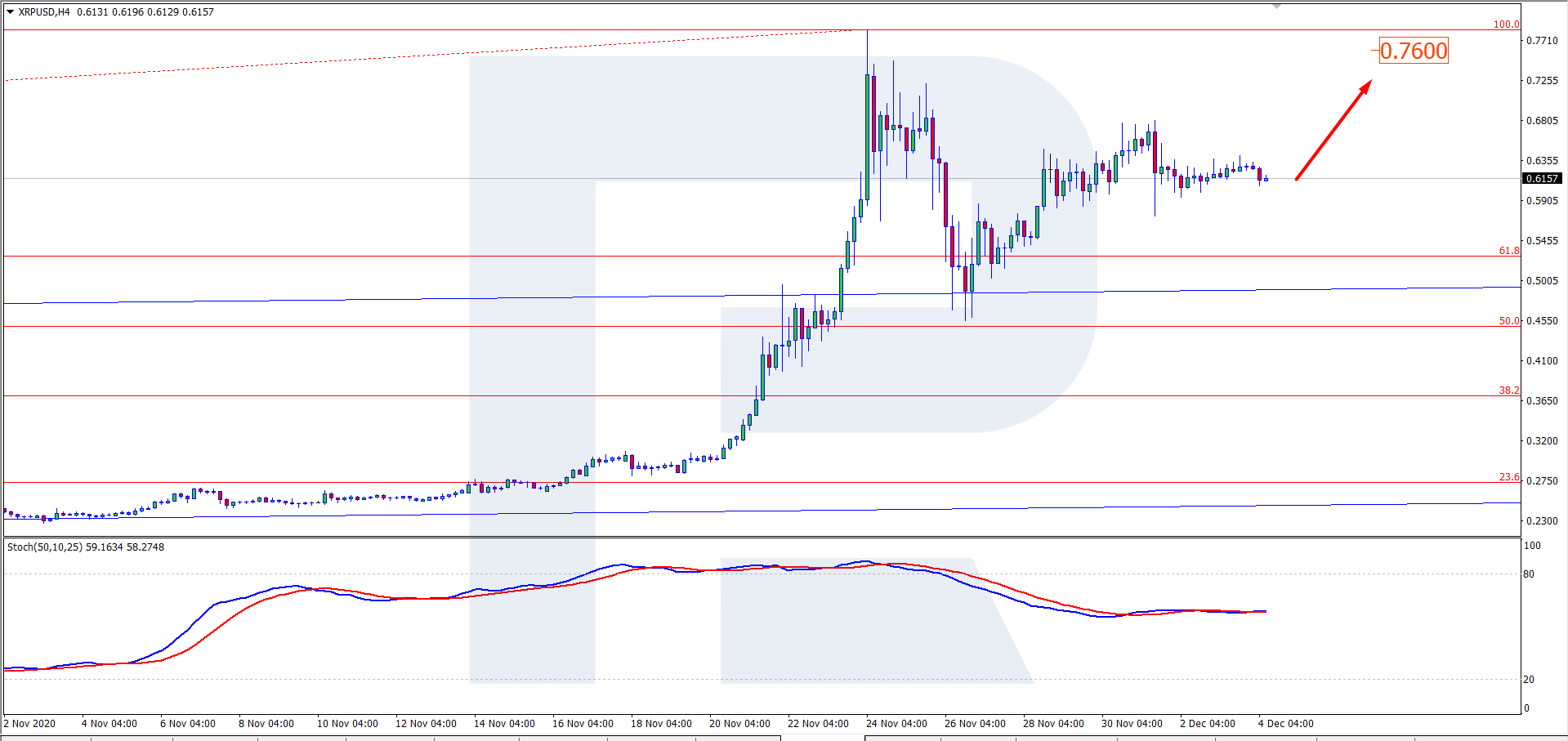 Scientists from the University of Bern argue that Ripple is unsafe. Their research demonstrates that the network entails double-spending and forks, which might be dangerous for inexperienced users. The main idea of the researchers is that Ripple lacks efficient safety systems. Their lacking in this case means that Ripple can neither prevent nor adequately react to double spending (such as faulty transaction) or theoretically possible forking of accounting data. This might end in the inability to process transactions correctly. The scientists demonstrated the results of their research on a model in the conditions of "soft" competition.
However, the company does not agree with such results. The technical director of Ripple David Schwartz thanked the scientists on behalf of the company for revealing "weak spots" but calls those dangers invalid and hardly probable. He argues that their approach to work is safer: frauds will need a lot of time to prepare for any harm to the system.
In Bern, they think that Ripple needs centralization to rise to a new stage of development, while the whole crypto world is frenetically fighting against it. There is definitely food for thought here.
Disclaimer
Any predictions contained herein are based on the author's particular opinion. This analysis shall not be treated as trading advice. RoboForex shall not be held liable for the results of the trades arising from relying upon trading recommendations and reviews contained herein.
© 2020 CryptoDaily All Rights Reserved. This article is provided for informational purposes only. It is not offered or intended to be used as legal, tax, investment, financial, or other advice.