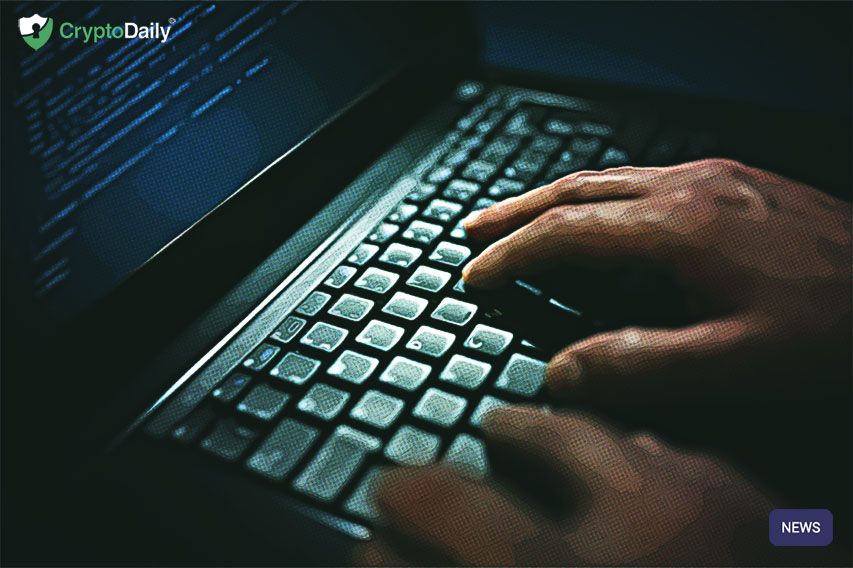 Authorities in Pakistan finally started working on developing a regulatory framework for cryptocurrencies. Their country faced a lot of challenges due to the fact that two years ago the State Bank of Pakistan (SBP) officially banned cryptos and no wonder why people started conducting illegal transactions using cryptos afterward. But now the Securities and Exchange Commission of Pakistan (SECP) realized that it's time for some changes in the country and this is why they published a paper where regulation regarding cryptocurrencies in Pakistan is discussed.
According to this report, as a result of the current issues, it is necessary to develop regulatory measures in Pakistan, and specifically, they plan to provide some mechanisms in order to determine the way of regulations about digital assets in Pakistan. However, nothing is said in this report about plans for creating certain regulations by the central bank although it was previously announced that the country is working on developing regulations that will be announced by the Central Bank Digital Currency (CBDC) by 2025. In fact, the only thing that SECP focuses on in this report is private digital assets and especially, security and utility tokens.
Crypto environment in Pakistan
Regulations regarding cryptocurrencies have been an important problem for Pakistan in recent years. Everything started back in 2018 when the State Bank of Pakistan (SBP) officially banned using any type of cryptocurrencies in the country. However, the popularity of these digital currencies grows every day, and the demand increases as well everywhere in the world. Pakistan is no exception.
This is why almost a year after the ban on cryptos SBP realized that banning cryptocurrencies could actually cause more problems instead of alleviating the situation and as a result, they declared that institutions that worked in the areas related to digital money could get a license from the bank. But still, the country was far from officially legalizing cryptos. One certain thing was that government regulation would solve the problem.
In recent years there have been lots of cases of online scams and this is especially problematic when it comes to forex trading. People involved in the trading industry often use cryptocurrencies as a way to transfer and receive money as it's pretty convenient while taking part in online trading. However, this is the main reason why they often end up losing funds because nowadays there are lots of scammer brokers on the internet. This is why many websites try to provide reviews in order to help traders to avoid scams while trading forex. For example, one of them is Roboforex reviewed by topforexbrokers. People in Pakistan often trade with this broker despite the risks and the reason is simple - cryptos are not regulated in their country and they need to use offshore sites in order to succeed. But instead, most of the time they end up deceived which is why regulation is vital for the crypto market in Pakistan.
Central Bank denies banning cryptos
It turns out that this report where the commission discusses digital asset regulatory structures in Pakistan is not really favorable for the central bank because it highlights that there are many problems in the country as a result of the lack of regulations and of course officials will start to blame the central bank as they should have provided certain regulations years earlier. But it seems that the central bank is not going to admit the fact that they have been inactive for many years. This is why they announced that there is no cryptocurrency ban at all in the country
According to the representative of the central bank, they haven't imposed a ban on cryptocurrencies in Pakistan and it was all about warning against it and not banning officially. As they say, the problem can't be attributed to the bank and it's just a misinterpretation of their announcements by the media. And the only reason for this ban was the enormous volatility of virtual currency exchanges that caused concerts that cryptos would be used for money laundering. However, in the central bank's 2018 warning against using cryptocurrencies in Pakistan, it is clearly written that the banks are prohibited from processing, suing, trading, or promoting investments in virtual tokens. This is not consistent with their official announcement where the bank confirms that everyone in Pakistan is allowed to start a new business but they won't provide a guarantee for the ones who invest in cryptos.
How can cryptos be regulated?
In this report of the Securities and Exchange Commission of Pakistan, two possible approaches are provided for regulating digital currencies. According to the first approach, cryptocurrency can be regulated and restricted with the power of already existing regulations, and for this, the innovators should adapt to the prevailing regulatory environment. And according to the second approach, another strategy for regulating cryptos is just a let-things-happen approach where the financial sector is regarded as dynamic and it is emphasized that innovation in this field is necessary. This approach is described as the 'do-not-harm' approach by the Commodity Futures Trading Commission (CFTC). The document mainly focuses on the second approach but it is not clearly mentioned that this approach is better than the first one.
To sum up, the document has the potential to play an important role in the way of developing regulations in the cryptocurrency market of Pakistan. Everybody is certain today that the regulations are needed and in fact, providing a certain regulatory framework is the only way to ensure the safety of people involved in the crypto industry and they are quite a lot. Although the country still has a lot to do, starting to discuss the uncertainty in the crypto market is an important step forward that may push the development of further regulations.

DeFi Startup Acala to Build New Oracle Network For Polkadot Ecosystem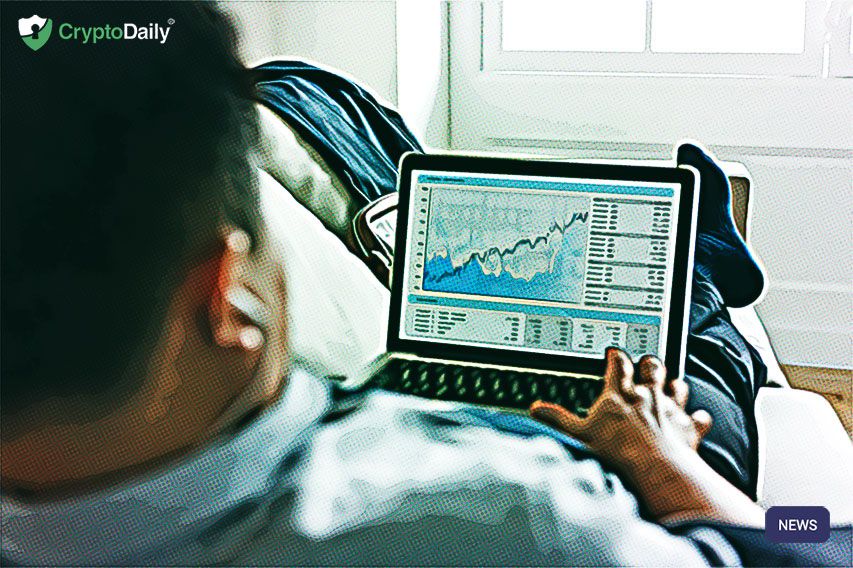 DeFi project Acala is working to revolutionize the way projects using Polkadot information get their data — specifically, price feeds.
Oracle exploits in the DeFi world are a hot topic right now: an eye-watering $100 million has been lost recently due to hacks. This is because protocols are getting their data, particularly price data, from just one source.
Acala, in a technical collaboration with Laminar and Band Protocol, wants to make oracle networks more decentralized.
How will they do this?
The idea is that projects on the Polkadot ecosystem will use Acala's Open Oracle Gateway. This system will speed up and secure the process of moving information off-chain to on-chain.
Acala will do this by allowing multiple parties to create their own oracle price networks and provide price feeds — as long as they're approved.
Those using the Open Oracle Gateway will be able to pick the price feeds they want to use and choose an aggregated feed combining data (something that has been recommended as getting data from a single source compromises security.)
All price feeds posted to Acala will be up-to-date, valid and refunded with transaction fees incurred, too, making them essentially free to anyone using Acala's service.
Why should we care?
A number of hacks have happened lately because criminals are able to exploit weak oracles. Experts have also warned that this is likely to continue happening unless projects get their data from a number of sources.
Acala is providing a solution: projects will be able to get price data from a large number of sources and the data will be approved and safe.
This will protect exciting projects built on Polkadot — an ecosystem that has had a meteoric rise.
Who's Acala?
Acala is a DeFi hub and stablecoin platform powering cross blockchain liquidity and applications. The Acala Dollar (aUSD) is a multiple-asset-backed decentralized digital currency without volatility for the Acala network and wants to provide stability to those building on the Polkadot ecosystem.
© 2020 CryptoDaily All Rights Reserved. This article is provided for informational purposes only. It is not offered or intended to be used as legal, tax, investment, financial, or other advice.

BitTorrent Arrives in Huawei's App Store Following Latest TRON Partnership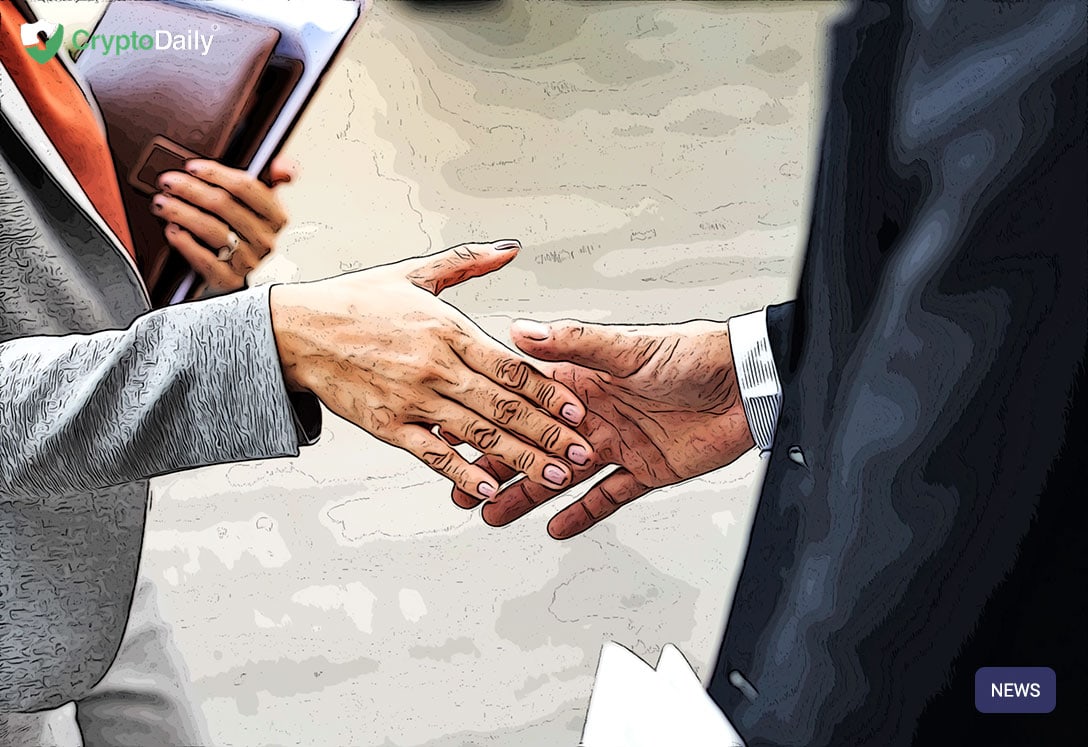 TRON, the crypto network whose architects seem to never sleep, is back with another partnership announcement. Its latest, a deal with telecoms titan Huawei, is sure to get tongues wagging, not just within the cryptosphere, but the broader tech industry. Four of BitTorrent's apps have been added to Huawei's native app store, making them accessible on up to 3 billion Android devices.
BitTorrent is already the world's largest file-sharing network, boasting 100 million users who access the service via desktop and mobile. The addition of the app to Huawei's AppGallery extends the reach of the file-sharing network, placing it in the hands of potentially billions of users. Given the difficulty of having crypto-related apps admitted into Apple's App Store, the deal will be welcomed by Asian smartphone users seeking a simple way to torrent files and interact with crypto.
No other company manufactures more telecommunications equipment than Huawei, the Chinese tech company that was founded in 1987. Today it has over 194,000 employees and a presence in 170 countries. It is China's largest tech firm and maintains a strong presence all across Asia.
TRON Enters Another App Store
TRON, which owns BitTorrent network, and whose founder Justin Sun is the company CEO, has already gained admittance to Samsung's Galaxy Store. Earlier this year, a number of TRON-based dApps were listed there and connected with the built-in TRON crypto wallet. Huawei's decision to partner with TRON can be seen as further evidence of how crypto is permeating every vertical it touches. While no knowledge of cryptocurrencies is required to use the BitTorrent app, its tokenized ecosystem – powered by the BTT token – creates an economy for rewarding file sharers, who provide network bandwidth.
With payment platform PayPal recently adding support for cryptocurrency, which can now be used as a means of payment with online merchants, digital assets are enjoying a rip-roaring end to 2020. It's a year that has tested the crypto market, and indeed the entire world, as a series of macro forces including economic and biological crises have buffeted society and impacted the markets. Now, with the worst ravages of the pandemic appearing to have passed, and multiple vaccines on the verge of being rolled out, the stage is set for a remarkable recovery.
As TRON's mission to expand into every major entertainment ecosystem accelerates, so does the case for TRX and BTT being supported by more leading platforms. Coinbase and PayPal are likely to be the next to bow to the inevitable and invite the TRON family into the fold. Those are rumors for another day, though. This week, all that matters is that TRON has entered the Huawei app store via BitTorrent, and it won't be relinquishing its place in a hurry.
"This is another huge milestone for TRON and BitTorrent to be listed by one of the largest Android manufacturers in the world," enthused Justin Sun. "We are excited to see the blossoming universe of distributed networks grow via Huawei devices and technology."
© 2020 CryptoDaily All Rights Reserved. This article is provided for informational purposes only. It is not offered or intended to be used as legal, tax, investment, financial, or other advice.

Two of the biggest economies in the Middle East have teamed up to create a joint CBDC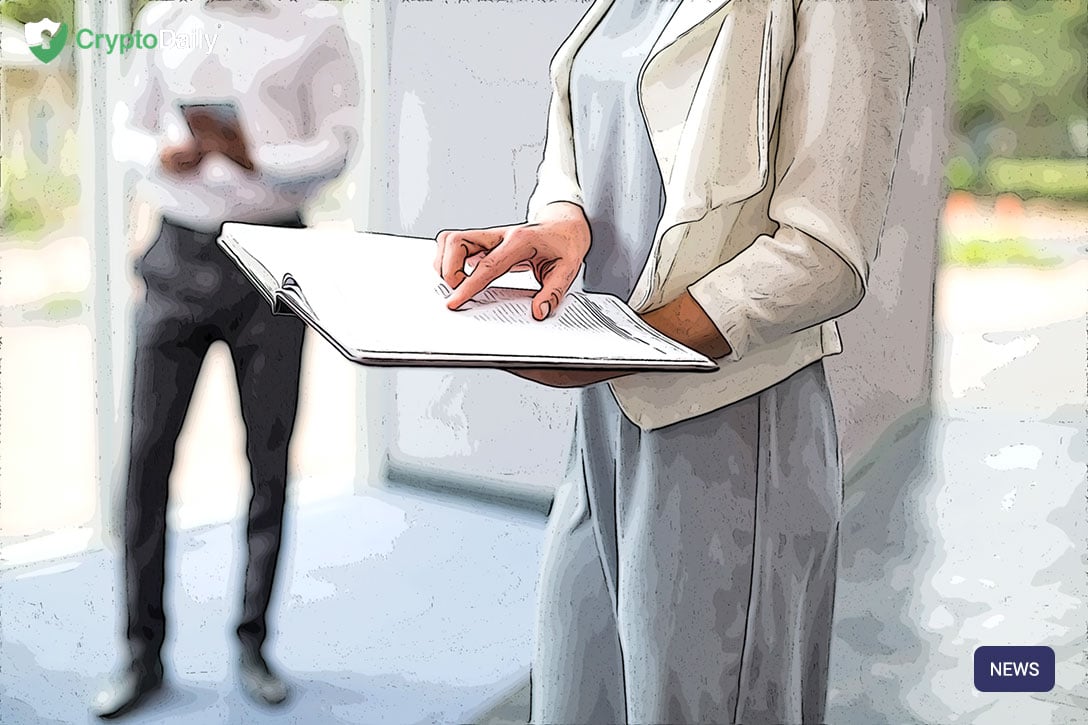 Quick Take
1 minute read
Could a dual CBDC be viable?
Two of the biggest economies in the Middle East have joint forces to test a partner CBDC.
A report was released earlier this week from two of the most powerful economies in the Middle East that looked into a year-long joint project for a central bank digital currency and the results are very positive.
Project Aber was first announced in January of last year and is an effort between the United Arab Emirates and Saudi Arabia to help create a "proof of concept" designed to "contribute to the body of knowledge in CBDC and DLT technologies."
This is the first project of its kind where two central banks have worked collectively on such a project. The report highlights that the name choice of Aber was particularly chosen as it relates to the core mission of the project.
"The name Aber was selected because, as the Arabic word, for "crossing boundaries", it both captures the cross-border nature of the project as well as our hope that it would also cross boundaries in terms of the use of the technology."
The report highlights that the project used a digital currency backed with real money in order to force more research and consideration into issues that surround securities and payment systems that are currently existing.
On top of this, the report ends noting that a dual issued central digital currency was not only possible for cross-border payments but that it can even provide a significant improvement over centralised payment systems.
"The key requirements… were all met, including complex requirements around privacy and decentralization, as well as requirements related to mitigating economics risks, such as central bank visibility of money supply and traceability of issued currency."
For more news on this and other crypto updates, keep it with CryptoDaily!
© 2020 CryptoDaily All Rights Reserved. This article is provided for informational purposes only. It is not offered or intended to be used as legal, tax, investment, financial, or other advice.

Sino Global Capital CEO believe there is no need for FUD just yet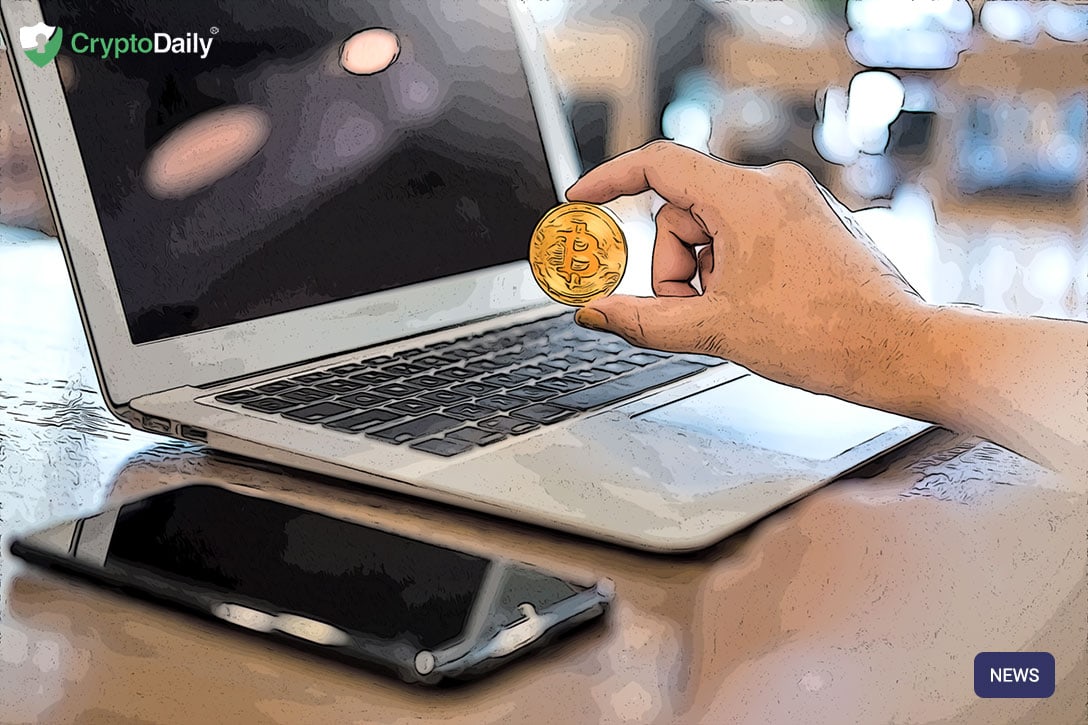 Quick take
1 minute read
Over the past few weeks, the leading cryptocurrency and many alternative digital assets have seen fluctuations in the price value.
There have been numerous price dips last week and many traders seem to be experiencing a lot of uncertainty and doubt.
Over the past few weeks, the leading cryptocurrency and many alternative digital assets have seen fluctuations in the price value. There have been numerous price dips last week and many traders seem to be experiencing a lot of uncertainty and doubt. But the head of research at the blockchain investment company Sino Global Capital, Dermot McGrath, has said that the firm prefers to look long-term.
Last week, the Chinese government had seized $4.2 billion worth of crypto assets as a part of the Plustoken pyramid scheme and the court proceedings relating to it. After news broke on this, rumours were flying around the industry that these tokens were getting ready to be dumped on the open market and as a result, prices crashed further.
On Twitter, the chief executive officer of the blockchain investment company, Matthew Graham said the following on the Ponzi scheme:
hmm my interpretation was *mostly* sold but yes, there's no need for FUD, agree https://t.co/NAq5iSRoXz

— Matthew Graham (@mattysino) November 27, 2020
Furthermore, McGrath spoke in an interview recently with CT saying that investors should look outside of the immediate headlines going on to note:
"In the crypto and blockchain ecosystems it is important to be able to 'cut through the noise. We are long term bullish on Bitcoin and we continue to see the industry professionalize and mature as an asset class."
McGrath went on to discuss the topic of Chinese crypto miners saying that many have predicted that these individuals could conduct a 51% attack on the network for bitcoin but rejects this saying:
"Some of the reason that "Chinese miners" have been a "boogeyman" to western traders is simply a lack of understanding. In theory, of course we know that 51% attacks can occur, but the level of centralization/coordination and incentives simply does not exist among the Chinese miner community for top cryptos."

For more news on this and other crypto updates, keep it with CryptoDaily!
© 2020 CryptoDaily All Rights Reserved. This article is provided for informational purposes only. It is not offered or intended to be used as legal, tax, investment, financial, or other advice.