What a year it has been for the crypto community. We've seen DeFi take off as crypto investors explore new ways to innovate and offer game-changing new services that give even the small-time investor an opportunity to see real returns. Bitcoin has halved in late spring and is up over 75% in the past year and has been hovering in the $14-15K zone for the past week, which it has only reached one in 2017 prior to hitting the all-time high of $20K. Coronavirus has put the world into a new paradigm and forced a massive change which is having an exponential impact on pushing for digital adoption, including cryptocurrency services. With such an exciting year for Bitcoin and cryptocurrency, many folks are starting to develop a fear of missing out (FOMO) and are trying to find ways to get started with crypto with limited to no budget. The below are some ways to get your toes wet.
Voyager Is A Fee-Free Mobile Crypto App: $25 in Bitcoin At Sign-Up And Up To 8.5% Monthly Interest Earnings

Voyager is a crypto exchange app for iOS and Android that enables users to trade 19 of the most popular cryptocurrencies without paying a commission. It does this by connecting to over a dozen of the most trusted and secure crypto exchanges with the "Voyager Smart Order Router" to provide you with access to the largest crypto trading market. The app is safe, secure, and easy to use. As of November, Voyager now offers a 3% commission on Bitcoin holdings and 5% interest on ETHOS (paid out monthly). Sign up using this link to get $25 in free Bitcoin. If you're not in a territory where Voyager is currently supported, be sure to sign up anyway as they are expanding globally in 2020.
Crypto.com Mobile App Gives $25 For Sign-up, Plus Crypto-Back Credit Cards With Free Netflix, Spotify, And Airplane Lounges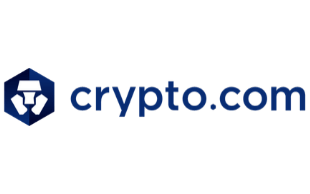 There seems to be a lot of value for customers to join Crypto.com. When you sign up, you will get $25 in crypto for free just for becoming a member. That is certainly incentive enough for most. Plus, when you sign up for a Crypto.com you have the opportunity to apply for one of their CRO VISA credit cards which offer crypto-back to your Crypto.com CRO wallet, and even earns you free crypto which can be traded for Bitcoin or dozens of other popular cryptocurrencies. CRO is Crypto.com's own cryptocurrency, which offers some very attractive staking rewards. Plus you can score free Netflix, Spotify, and other great rewards. This is easily one of the most exciting places for crypto.
Earn Over $175 In Crypto For Watching 3 Minute Crypto Tutorials On Coinbase Learn

Coinbase Learn is run by Coinbase crypto exchange and has the excellent incentive of earning crypto for watching 2-3 minute video tutorials. Coinbase Learn is a new part of the Coinbase Exchange that is curently giving away over $175 in a variety of cryptos when you watch their short videos and take quick and easy one-question quizzes after each video. If you are not yet a member of Coinbase, you will need to sign up for this opportunity. When you do sign up, you will receive an extra $10 in Bitcoin when signing up and making your first $100 purchase. Coinbase is one of the world's leading Crypto exchanges.
Sign Up For Robinhood Crypto/Stock Exchange And Receive An Actual Stock Worth Up To $500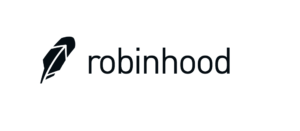 Once you deposit at least $0.01 into your account, Robinhood gives customers a free stock. This could be worth up to $500. While getting a Tesla or Apple stock is very unlikely, it's not entirely impossible. Most folks have said they've received stocks like Ford, Zynga, FitBit, and Sprint. Still, free is free and you can sell the stock after the probationary period and then use it to buy cryptocurrency or just add the cash right into your bank account.
Binance.US Gives You $15 Just To Register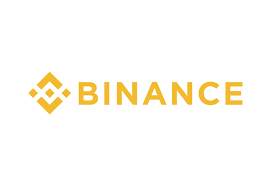 Binance.US is the spawn of Binance.com, which recently shut its doors to US customers in August following US regulatory pressures. As a result, Binance opened its doors to US customers under the name Binance.US recently and offers new customers $15 to sign up with their exchange. Binance is one of the largest and most influential global cryptocurrency exchanges. While the US version is far more limited than the Binance.com version of the exchange, it still offers a comprehensive viewset and is adding relevant cryptocurrencies for trade regularly. This exchange is sure to make strides in 2020, but for now, a $15 incentive to join is always a nice offering.
Browser Mining With CryptoTab Is The Broke Person's Path To Free Crypto


Browser Mining is a fairly quick and easy way to begin earning Bitcoin. CryptoTab is a web browser built on Chromium (Google Chrome) and is a browser with a built-in bitcoin miner. According to CryptoTab, they are "the world's first browser with a built-in mining function. With CryptoTab you earn cryptocurrency just by visiting your favorite sites, watching videos, and chatting online." Once you open the browser and enable the built-in mining feature, you will start seeing the ticker go up after just a few minutes of running. The earning potential goes up for each computer you have running the CryptoTab browser. The mining process works by using your computer's CPU, so be conscientious of your computer's hardware utilization as well as electricity bill when running this browser for extended periods of time.
With an interesting and eventful year for crypto in 2020, there is no telling where 2021 and beyond will take this new and exciting financial space. There is no telling if the offers above are going to last for very long, and what kind of value you might lock in ahead of any market uptrends, as we see institutional money start to make its way into the crypto economy. How did you like these offers? Be sure to let me know on twitter @MarcusHenryHODL.
Marcus Henry is an American Journalist with over 11 years working in the tech industry. He has been actively involved in the crypto community for the past three years and currently works out of Austin, Texas. He covers breaking news, writes perspective pieces and reflections, and conducts interviews with industry professionals and community members. Follow Marcus Henry on Twitter- @MarcusHenryHODL
Disclaimer: The information above does not constitute investment, financial, trading or any other sort of advice and you should not treat any of my content as such. I do not recommend the purchase, sale, or holding of any cryptocurrency or other product and nothing I write about should be deemed as an offer to purchase, sell, or hold a cryptocurrency or other product or service. Please do your own research and consult a certified financial professional before making any investment decision. There may referral links contained in the content above.
© 2020 CryptoDaily All Rights Reserved. This article is provided for informational purposes only. It is not offered or intended to be used as legal, tax, investment, financial, or other advice.