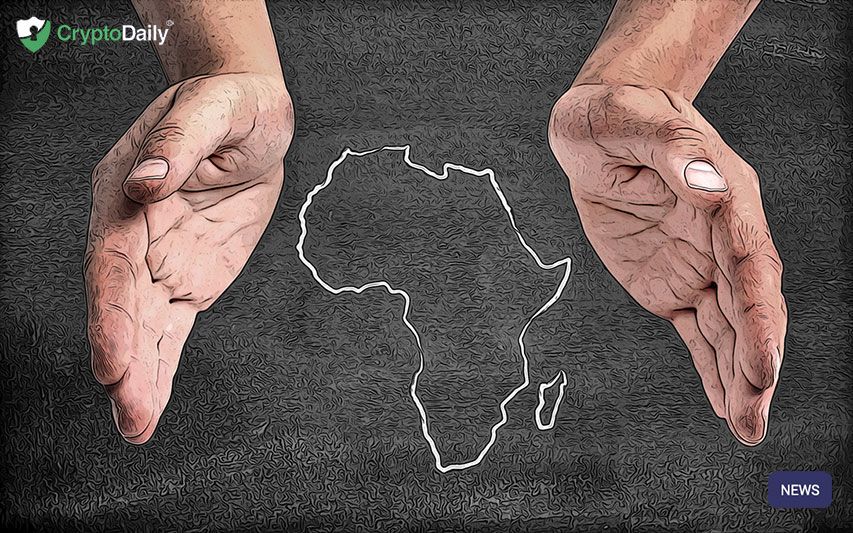 Cryptocurrencies are becoming more and more useful in today's world. It is a digital type of currency which is highly secured and used mostly for illegal activities. Therefore using bitcoins and other types of cryptocurrencies is pretty much favorable for people involved in the gaming industry. The technique of using cryptocurrency is a part of the Fintech industry which is admirable among many people and even more, the success of bitcoin makes the experts believe that there is a possibility of it replacing traditional currencies in the future.
Why do Africans use bitcoin?
High taxes, floating currencies, complicated regulations, and the whole economical instability are just some of the reasons why Africans started using cryptocurrencies such as bitcoin. Statistics show that small value crypto transfers increased by 55% in Africa and the current number exceeds the same indicator of previous years on the continent.
According to Chainalysis, which reports about Africa's growing cryptocurrency economy, it's been a long time since Africa suffers from an unstable economy. In particular, the African currency, the rand lost about 50% of its value in comparison to the US dollar. The problem of the fiat currency devaluation applies to Nigeria, Ghana, Ethiopia, and many other African countries. Fiat currencies usually have unstable values as they are not based on physical products like gold or silver, but instead, they are determined by the government which often causes a rise or drop in the value of exchange rates. Above mentioned problems forced Africans to choose bitcoins over local fiat currencies.
However, transfers that are raised by 55% are just small value transfers, particularly, under $10k. Africa's leader countries in these kinds of transfers are Nigeria, Kenya, and South Africa. Statistics show that there is a big growth in small transactions these days and one of the reasons for this is that people are transferring to each other for services provided rather than just wash trading cryptocurrencies. This is not surprising as wash trading is illegal in most countries and there's no real incentive in wash trading other than to get attention from investors and it's just an artificial manipulation. However, there could be a much darker implication about these volumes. Experts predict that due to the illegal nature of online gaming in Kenya, several of the top casino sites in Kenya 2020 are secretly placing BTC payments as their preferred source of income.
The reason for making this secret BTC payment is its opportunity to avoid both government and bank surveillance in the country. Bitcoins are typically not owned by banks but instead to Digital Currency Exchange which doesn't have as high regulations as the banks. It means that while using bitcoins there is no need to make sure where they obtained the funds for the cryptocurrency which is a perfect solution for those who make money by crime.
BTC is heavily used for casinos in countries where gambling is illegal. For example, in Venezuela, there are many gambling regulations and the government controls the allowance of casino gambling and lottery betting. However, two internet casinos are licensed in the country, though the reputation of these online casinos is not quite good and if you pay for these two casinos, CasinoOnAir and CasinoBar, you are putting yourself at risk.
It's important to mention that small value crypto transfers are most likely P2P transactions rather than actual payments for services. It is an abbreviation for peer to peer or person to person payments - transactions to digital money, transfer process where a website or an application is used to transfer funds from one person to another. As Reuters was told by some African bitcoin users, this process enables them to protect their businesses from currency devaluation and remain stable. Moreover, making crypto transfers is beneficial for Africans who have families across the seas and are sending a great amount of money to them.
Current risks in Kenya
But the recent surge of safe online casinos in Kenya that accept BTC payments may show a much darker reality. Recent psychological research indicates that online gambling has much more potential to turn into addiction than gambling in casinos. First of all, online gambling is easily noticeable towards family, friends, and other people around gamblers but betting on the androids or computers is typically invisible which means there's no one to stop them from developing new obsessions. Apart from this, online casinos are physically easier to reach than the actual ones, raising the chances to develop into an addiction.
Because online casinos are still illegal in many countries, the risks are even higher. Online gambling websites are generally registered in the countries where there are no restrictions but online gamblers can't be sure that it's permitted in their country, as determining who is running an online casino is almost impossible.
A majority of those transactions are mainly the transfers to the casino that are determined to avoid bank surveillance that real money transfer would cause. As a result, the rate of crime is increasing and bank robberies are harder to prevent. Besides, online gamblers unconsciously provide gambling websites with personal information and place themselves at the risk of credit card fraud or identity theft.