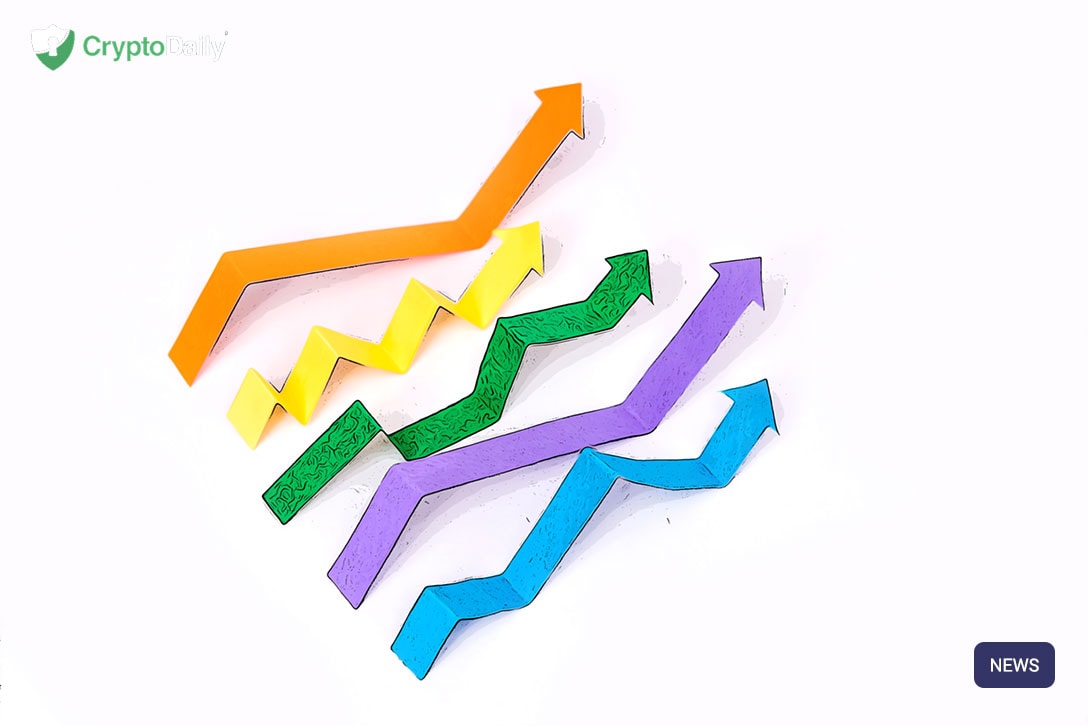 Polkadot (DOT) is now the seventh largest cryptocurrency project by market cap, under one week after the token commenced trading on exchanges. In the past seven days, the value of the DOT token increased by 79%, as the blockchain interconnectivity project consolidated itself as a top ten cryptocurrency.
Polkadot's rapid emergence as a major player comes despite initial confusion regarding its token listing. Binance and Kraken commenced DOT trading three days before the official listing date, causing illegitimate price drops amid Polkadot's then still ongoing token redenomination.
Polkadot Surges Into Top Ten
The DOT token has recorded a 79% increase in under a week since it began trading, climbing from a value of $2.74 up to $4.91. The average trading volume for DOT since launch neared $0.5B, and its market cap of $4.3 billion was enough to displace the likes of Litecoin (LTC), Cardano (ADA), Binance Coin (BNB), and EOS (EOS).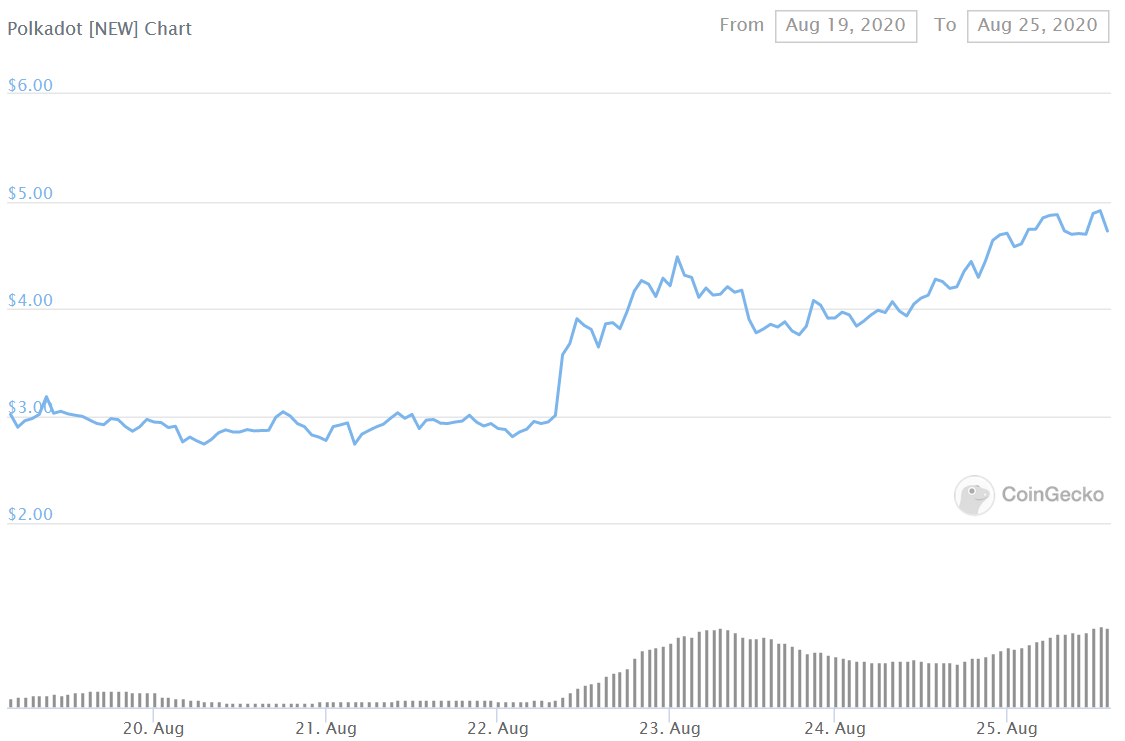 Polkadot recorded 79% gains in under a week since launch. Source: CoinGecko
The cryptocurrency market cap top ten has been subject to something of a shake up in recent weeks. Chainlink's (LINK) surge into the top ten came three years after its launch, while Polkadot entered the top ten rankings almost immediately after its token began trading.
With Polkadot continuing to climb at time of writing, the prospect of overtaking Bitcoin Cash (BCH) and Chainlink doesn't seem inconceivable (a 24% increase would do the trick).
Polkadot's success comes despite a muddled start, which saw major exchanges Binance and Kraken list the DOT token days before they were supposed to.
Early Listing Troubles Resolved
Polkadot was in the middle of token redenomination when Binance and Kraken listed DOT on August 19, causing massive price fluctuations which only served to confuse and deceive DOT holders.
The Polkadot community had agreed on a token redenomination which saw the old DOT token replaced with a new token at a ratio of 1:100. The redenomination did not affect the value of users' holdings. US dollar equivalent balances remained the same, while the token supply was changed from 10 million to 1 billion.
Unfortunately, when Binance and Kraken commended DOT trading on August 19, they did so while the redenomination was still ongoing. This resulted in massive price discrepancies for DOT, as observers would have been witness to essentially two different tokens operating at the same time.
The token redenomination was completed on August 21, and Polkadot's transformation was complete. Trusted data aggregators such as CoinGecko now record accurate market cap data for the DOT token. However, not everyone got up to speed so quickly.
Another well-known market cap data aggregator, CoinMarketCap, has yet to update its feed to include the new seventh largest crypto by market cap. CoinMarketCap's failure to include Polkadot in its feed could justifiably ring alarm bells for cynics and conspiracy theorists.
CoinMarketCap was purchased by Binance in April 2020, as founder Changpeng Zhao sought to expose his exchange to CoinMarketCap's large user base.
Given that Binance was one of the exchanges that ignored Polkadot's listing date schedule, thus creating two different DOT prices, its omission from CMC has gotten tongues wagging.