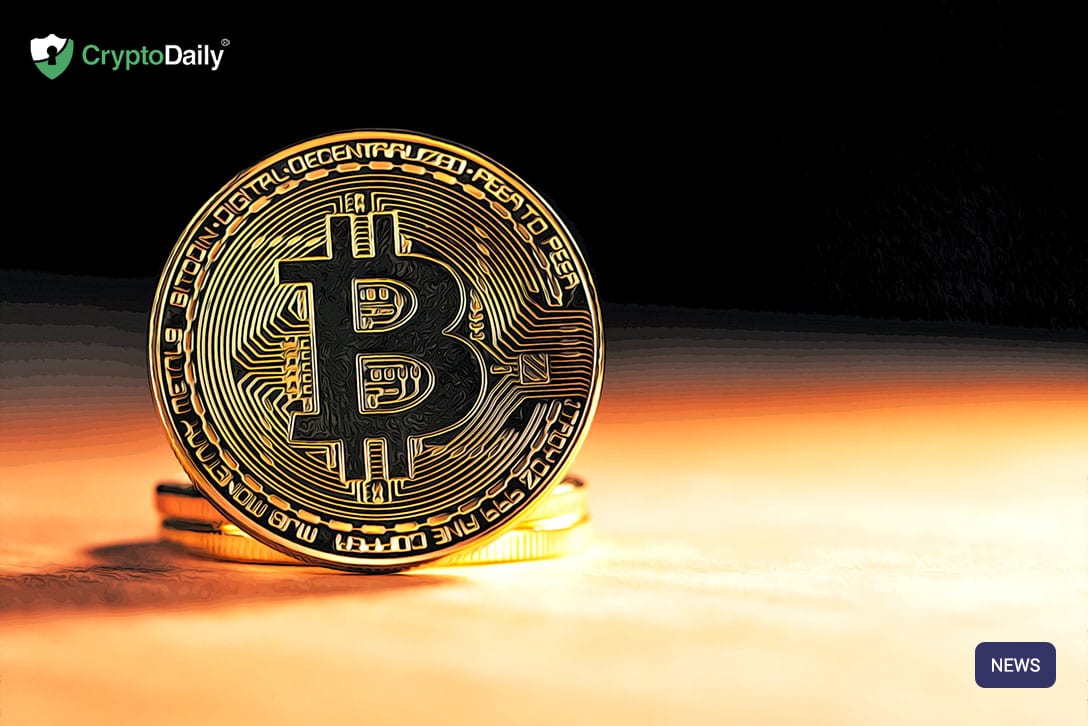 Bitcoin predictions are a risky business since high volatility can mean short term wild swings. Still, few can doubt that the king of digital currencies is fundamentally on a firm footing.
Back in 2017, persistent gains saw Bitcoin touch an all-time high of $20,000. Today, after almost two tumultuous years, the cryptocurrency weathered an economic storm and also underwent an uncertain halving that overwhelmingly affected Bitcoin's image.
The recently concluded 3rd Halving generated quite a buzz in the crypto community and also triggered widespread speculations that the next massive rally is coming.

With the world adjusting to the new normal post-COVID-19 healthcare crisis, the next bull run in Bitcoin is expected to dwarf any previous rallies. Bitcoin grabbed the world's attention after its 2017 euphoric run. The way Bitcoin handled the Coronavirus market turmoil saw it elevated to the safe-haven status – sharing the stage with the eternal gold.
Global markets seem fazed as the current Coronavirus pandemic wreaks havoc. March saw BTC go under $5,000 as markets were battered by the COVID-19 pandemic. But the swift recovery to regain $10,000 mark displayed Bitcoin's resilience to the economic upheavals and joined the ranks of safe-haven assets.
Bitcoin Predictions – 3rd Halving is passé, now what?
As the 18,375,000th Bitcoin was mined recently, the 3rd Halving was achieved amidst much fanfare by the crypto community. It is a crucial milestone in the coin's journey towards mainstream, self-sustenance, and worldwide recognition. Even though it represents a fundamental shift in Bitcoin's algorithm, it passed on relatively peacefully without extreme volatility.
With mining rewards set to be cut in half post halving, the demand-supply dynamics would play kingmaker. The scarcity is already touching new highs as hoarding increases. The recent introduction of Bitcoin as wrapped bitcoin, wBTC, in Ethereum blockchain to be used as collateral in DeFi loans also witnessed hoarding.
The immediate impact of BTC halving is that a lot many miners would cease operations as running small mining farms would no longer be profitable. The scarcity quotient can even cause a short-term dip in Bitcoin price – a phenomenon observed throughout previous halving events.
The latest Halving showed that abrupt price movement isn't a norm with a halving event. There was no instantaneous spike in price on either side.
Miners can sell BTC to build pressure, maintain a specific difficulty level, and boost coin supply to artificially hold the market to ransom for a small-time period. However, such tactics are transitionary and don't affect the long-term bull perspective. Nonetheless, Bitcoin predictions are sure to get exciting.
Bitcoin predictions from experts paint a highly bullish picture
PlanB, a famous stock-to-flow analyst, has made some exciting Bitcoin predictions. PlanB has predicted that Bitcoin scarcity and uncertain economic scenario will ultimately push Bitcoin to touch $288,000 by the year 2024. He based his prediction on stock-to-flow models whereby technical factors are taken into account to predict an asset's future trajectory.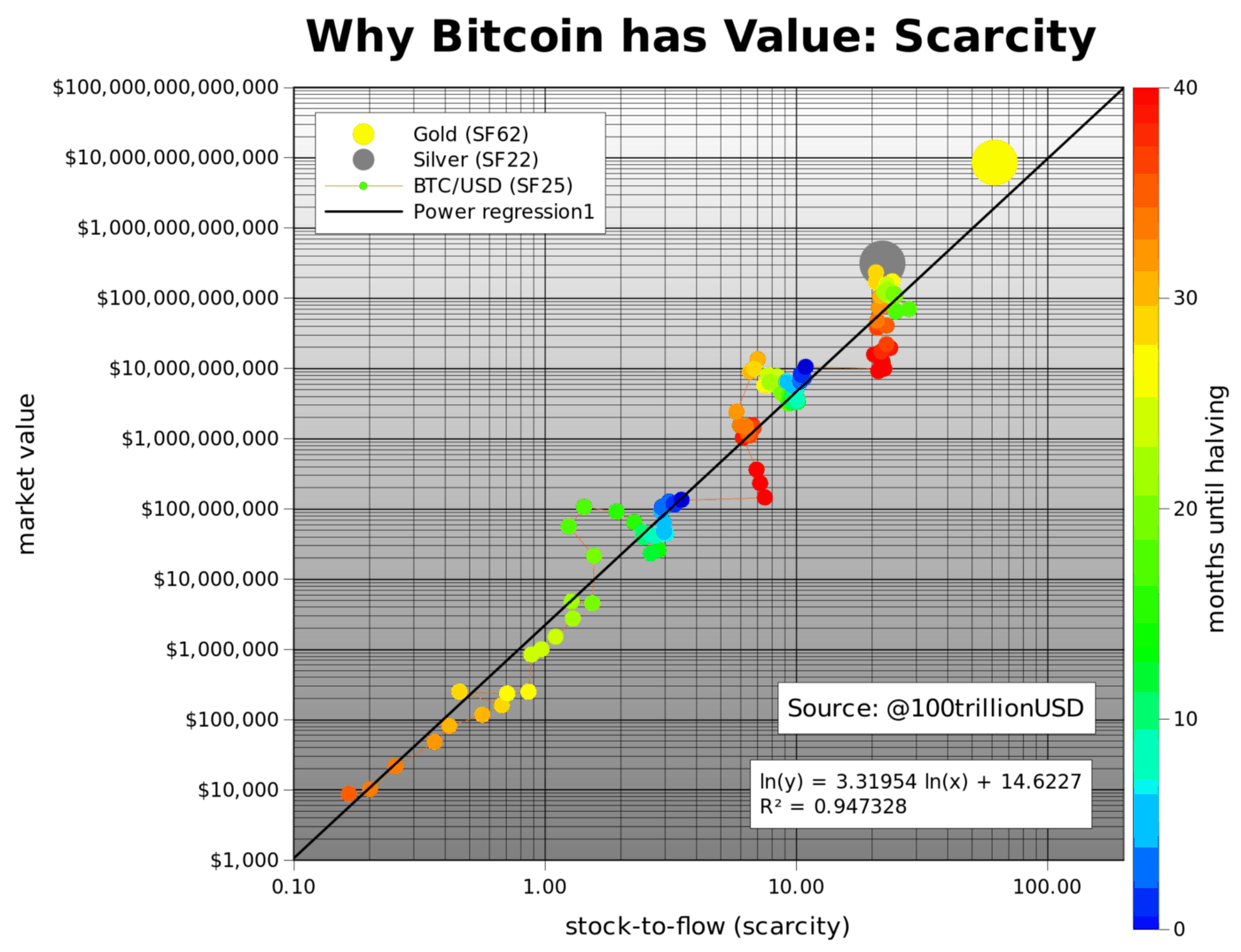 BTC Scarcity Chart by PlanB at Medium
Another prominent name, Morgan Creek CEO Mark Yusko, painted a highly bullish Bitcoin scenario. He says that Bitcoin will touch $100,000 by 2021. He is impressed by the quick price recovery from March lows and states how the cryptocurrency will reach $400,000 in the next few years.
Perhaps the biggest name to make Bitcoin predictions has to be ex-Goldman Sachs manager Raoul Pal. He is credited with predicting the 2008 global recession, and his words are taken seriously by the financial magnates. Raoul claims that BTC price can reach $1 million in 2024, and the coin's future market cap is set to touch $1 trillion. Now, these are bold Bitcoin predictions by any standard.
https://twitter.com/RaoulGMI/status/1252976446458466306
Dan Morehead of Pantera Capital sees a colossal bull run coming. In his April letter, he has predicted a lofty Bitcoin target of $533,431 by August 2021 as he foresees a huge up move in the cryptocurrency.
So, has Bitcoin reached the gold stratosphere?
Has Bitcoin joined the safe-haven asset class? It is too early to say that, but it is certainly on a trajectory to achieve that status. Gold has traditionally served as a safe-haven asset to weather the economic crisis. In comparison, bitcoin is the call option ready to leverage in the future.
Gold ETF Comparison chart from Thomson Reuters
Gold can deliver 3 to 4 fold returns in the next few years. On the other hand, Bitcoin can multiply many times over in the next 3 to 4 years and is in a different league. Technically, it is displaying early signs of a maturing -haven asset.
Contrarian bearish scenario for Bitcoin
Despite optimism about Bitcoin, negative Bitcoin predictions are also part of the scene. Vital insight from the previous two halvings is that the price takes its own sweet time to rise to new highs. In fact, the initial impact of Halving is a decline in the coin's price. On average, it takes 8 to 12 weeks to regain pre-halving price levels.
https://twitter.com/PeterSchiff/status/1257811701384261633
The recent failure to confidently break above the $10,000 mark shows that the price is not yet mature to sustain new highs. The resistance and selling pressure above the $10,000 mark is fuelling unsuccessful breakout attempts by the bulls. No wonder, this phenomenon has also generated quite a few bearish predictions.
https://twitter.com/TraderX0X0/status/1261315010233536512
TraderXO tweeted that the BTC price is set to break below $9,000 in the next few weeks. He adds that a low $8,000 is a comfortable place to settle. The overwhelming number of long positions, around 72 percent, can also result in a nasty long squeeze. The massive difference between long and short traders can result in a deeper short-term pullback.