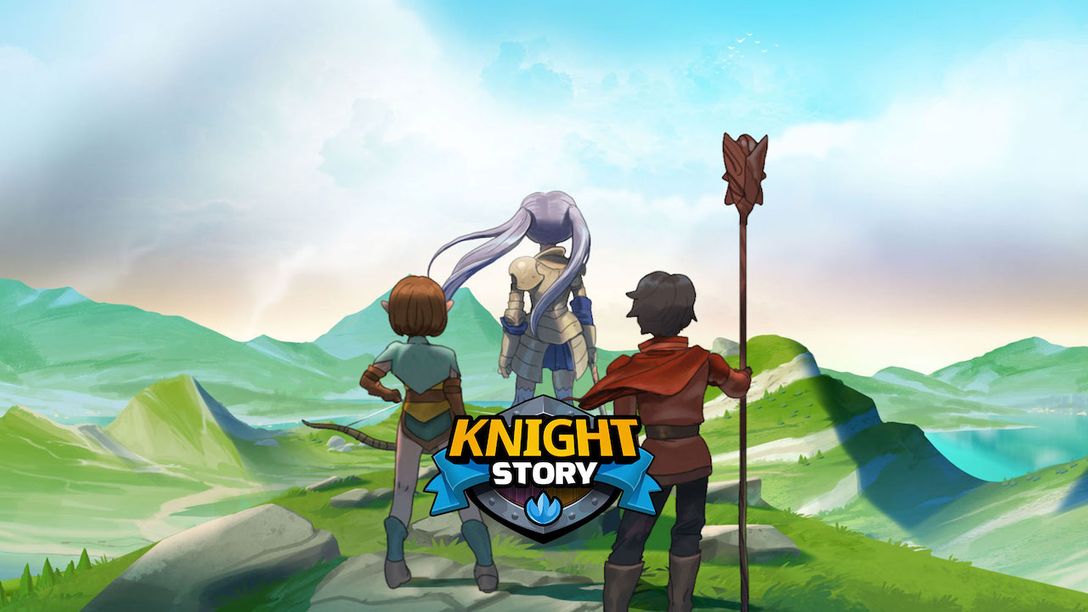 One of the most successful gaming dApps of all time, EOS Knights, has just been reborn on TRON. Knight Story, the successor to the EOS-based title, is now running on TRON, bringing RPG fun to the blockchain that claims the most active users. 94% of all TRON users are believed to be active, based on address usage, versus 90% for EOS and just 61% for Ethereum. More importantly, TRON is the arena where the bulk of the blockchain world's gaming and gambling go down.
Little is known about the team behind EOS Knights and Knight Story, despite their name – Biscuit Labs – being familiar to hardcore dApp gamers. The Seoul software company shot to fame with the release of EOS Knights, and followed it up with another goblin-slashing, spell-casting effort in Knight Story.
Knight Story Tells the Tale of Tron's DApp Takeover
The biggest tale Knight Story has to tell is of steady migration to TRON, which has indicated to blockchain projects, including dApp developers, that it is open to business of all kinds. Much of that business has involved gaming, including casino games that provide the dual lure of entertainment and crypto rewards, dispensed in the native TRX token.

Stateofthedapps.com reports 21,000 transactions involving TRON dApps in the past 24 hours, whose most popular applications include gambling titles such as Play Royal, WINk, and RocketGame. WINk alone has 16.9 million TRX in its smart contract at present according to Dappradar.
Can Biscuit Labs Maintain Its Momentum?
EOS Knights, which has been responsible for over 66 million on-chain transactions to date, is one of the most popular blockchain games of all time. Although Knight Story failed to replicate that feat when the game debuted on Ethereum in November, its release on TRON should prove a more suitable marriage. Ethereum's well-documented scaling problems have seen gas prices soar during periods of volatility and the mempool fill, causing transactions to get delayed for hours in extreme cases.
EOS has not been without its own scaling problems either, with erratic resource costs for vRAM prompting dApp developers to look elsewhere for scalable blockchain solutions. In TRON, they've found a home that has coped admirably with demand so far. Fees have remained consistently low on the main network, while DAppChain, TRON's sidechain project, remains ready to pick up the slack.
The number of users of blockchain games is still low compared to desktop, mobile, and console gaming. However, as crypto slowly permeates wider society, and smartphone manufacturers add dApps and cryptocurrency wallets to their devices, adoption is expected to climb. It has long been prophesied that blockchain is waiting for its "killer game," an unputdownable dApp that has the masses FOMO-ing into crypto. Knight Story may not be that game, but it's a major release for TRON and a sign of things to come as Biscuit Labs seeks out blockchain ecosystems where its upbeat dApps can thrive.