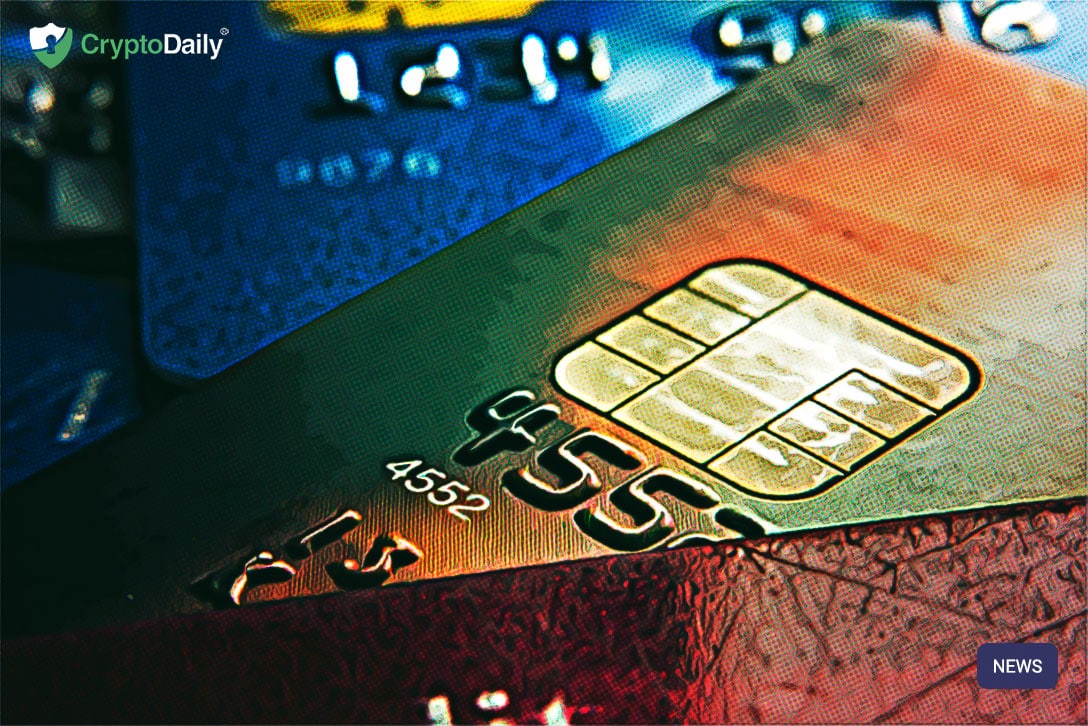 It used to be incredibly difficult to purchase cryptocurrencies by using your credit card.
Now, this is beginning to change, with a number of cryptocurrency wallets now offering services for their customers.
It used to be incredibly difficult to purchase cryptocurrencies by using your credit card and it was also very uncommon for a cryptocurrency wallet to have built-in features that allowed a user to purchase cryptocurrencies through their wallet. Now, this is beginning to change, with a number of cryptocurrency wallets now offering services for their customers, which allows them to quickly and effectively purchase cryptocurrencies through their crypto wallet, be that via an application or a desktop site.
1. Coin.Space Wallet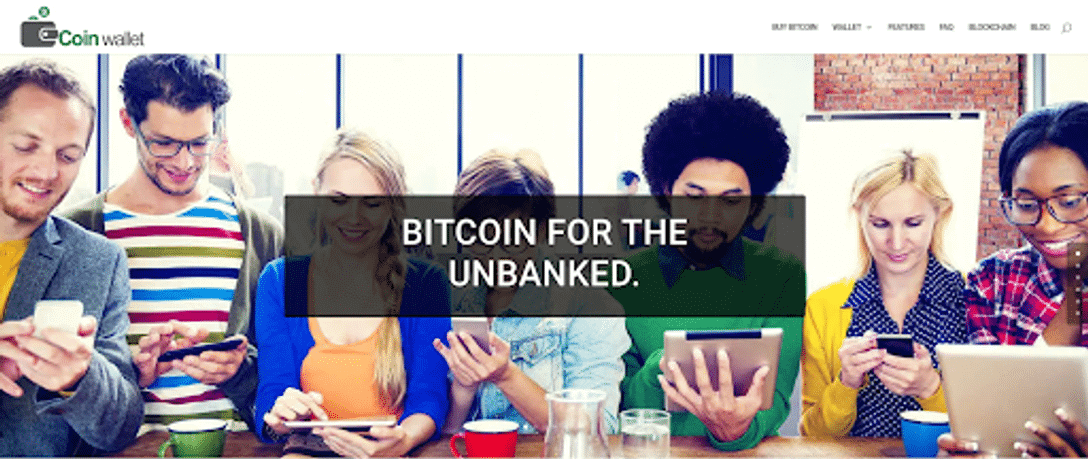 Coin.Space Wallet is a mobile wallet service that was created and developed by CoinSpace CEO and Founder, Johnathan Speigner in 2013. The wallet itself works with both ERC20 and ERC223 tokens and also has support for a large number of crypto blockchains, including Bitcoin, Bitcoin Cash, Doge, Ethereum, Eos, Litecoin, Ripple and Stellar.

CoinSpace Wallet puts security at the heart of all they do, with assurances that all data is held securely. The wallet has a server-free environment, which allows localization of each installed application, the wallet also ensures that security keys are stored on the client device, rather than being held centrally, the application has an authentication system that prevents the app from being accessed on a device that is unlocked.
Now, there is also a service on the CoinSpace Wallet that allows you to purchase cryptocurrencies conveniently on your phone, with either your credit or debit card.
2. CryptoPay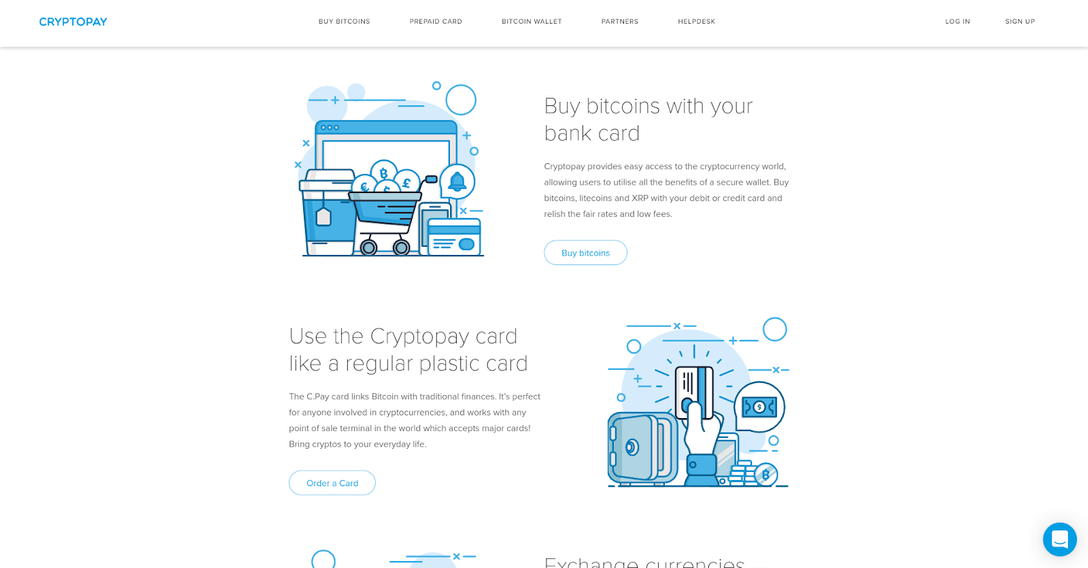 CryptoPay is a British digital cryptocurrency wallet that was created and developed by the Co-Founders of the company, Dmitry Gunyashov, and George Basiladze during 2013. As it stands, the wallet currently supports a number of cryptocurrencies, with Bitcoin, Ethereum, Litecoin, and Ripple.
CryptoPay is a versatile wallet and the company also has a number of different services that they provide to their customers in numerous countries around the world, such as the fact that security is augmented by two-factor authentication to help ensure that a customer's holdings are kept safe. Furthermore, customers can order a pre-paid card, which allows their cryptocurrencies to be used to pay for goods and services.
All of the supported cryptocurrencies for the CryptoPay wallet can be purchased through the wallet by the use of credit or debit cards, for a small fee.
3. CoinCorner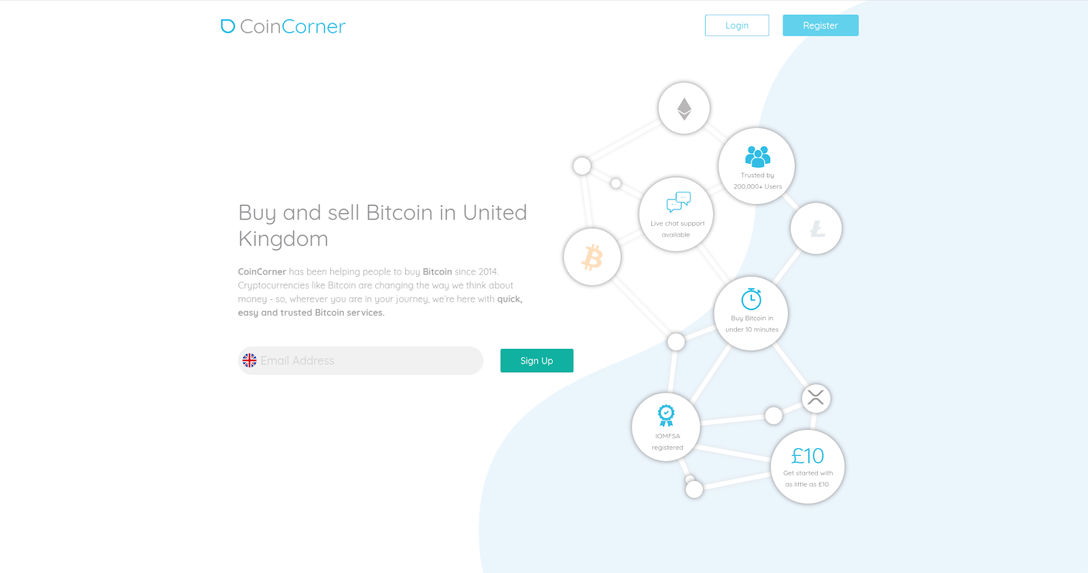 CoinCorner is a British cryptocurrency exchange, that also offers cryptocurrency wallet services to their customers. The exchange was founded in 2014, by Co-Founders, Danny Scott and Phil Collins. The company's wallet services extend to the storage of Bitcoin, Litecoin, Ethereum, and Ripple.
As it currently stands, CoinCorner serves over 200,000 customers in 45 countries across the world, allowing them to purchase and sell cryptocurrencies in under ten minutes. Furthermore, they are looking to implement a similar payment card to CryptoPay, so that their customers will be able to pay for goods and services using their cryptocurrency holdings.
CoinCorner allows for their customers to purchase Bitcoin and other cryptocurrencies through a number of methods, including credit and debit cards, bank transfers and more.
4. Blockchain Wallet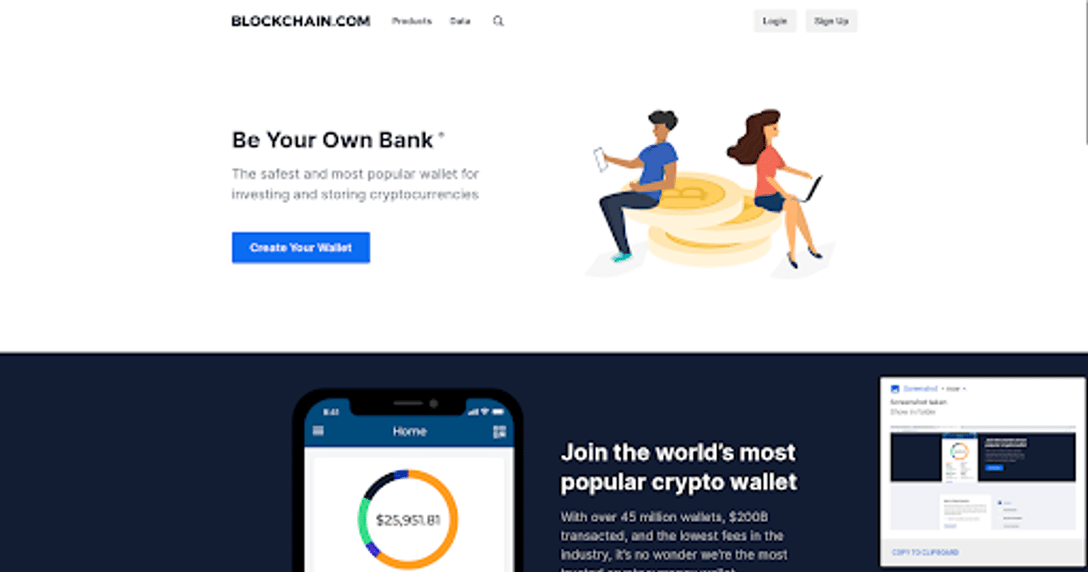 Blockchain.com is one of the juggernauts of the cryptocurrency sector, providing both an exchange platform and wallet services. The company was founded in 2011 and currently serves clients in 140 countries, with 45 Million wallets being created and a total of over $200 Billion being transacted over the course of the platform's life.
The popularity of this company's wallet comes from its stellar approach to security. The company backs up the funds of the user and also places them in full control of their own security, limiting the potential for a security disaster to occur and for leakage of funds to take place.
The wallet also comes with a feature that allows for the purchase, sale, and exchange of numerous different cryptocurrencies, without the user actually needing to leave the app at all. Purchases can be made through a customer's debit or credit card.
5. Robinhood Wallet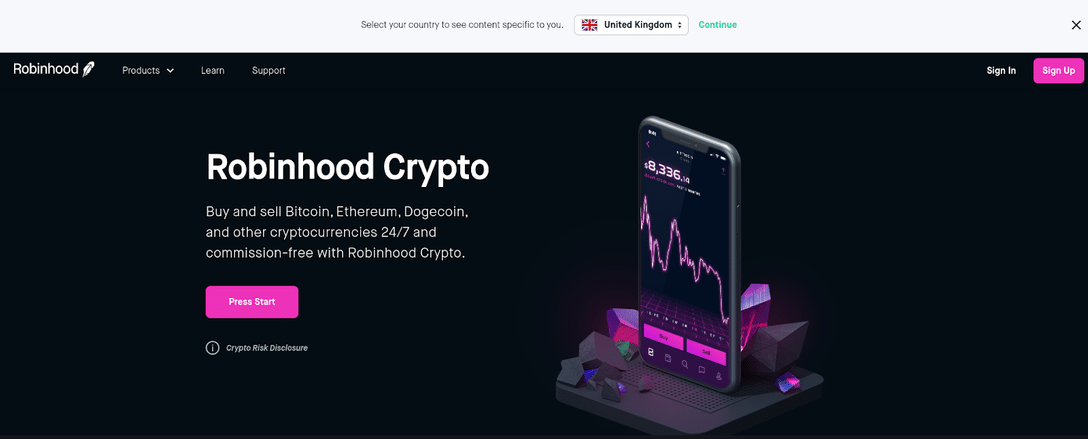 Similar to some of the other entries on this list, Robinhood is both a cryptocurrency exchange and wallet service. The American company which allows customers to not only trade in cryptocurrencies but also allows their customers to trade in various company stocks was first created in 2013.
The platform is primarily designed for mobile use, but can also be used on a desktop. One of the main draws for Robinhood is that on their platform, they do not take any commission for the purchase or sale of Bitcoin. This means that customers can sell and buy as much as they want and it will be completely free of charge.
As previously mentioned the Robinhood wallet service allows for the purchase and sale of a number of cryptocurrencies with a credit or debit card, including Bitcoin, Ethereum, Doge and many more.