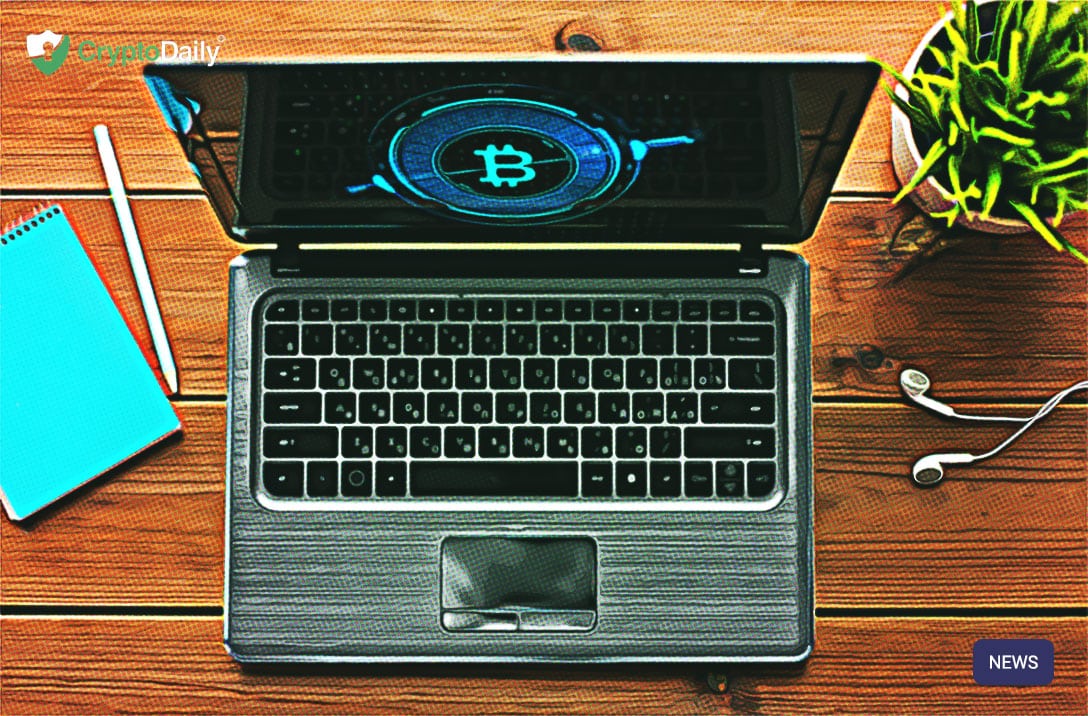 Bitcoin, the world's largest crypto asset by market capitalization, has started the year with a bang and is up by 28% in 2020 so far. In addition to the positive price action, Bitcoin hodlers are particularly excited about the upcoming Bitcoin halving – current estimates point to May 12 as the date when the 630,000th Bitcoin will be mined, triggering the halving.
When the halving occurs, miners will receive only half as much BTC as the reward for successfully adding new blocks to the Bitcoin blockchain. This will drastically reduce the amount of new BTC that enters circulation each day, making Bitcoin more scarce.

It remains to be seen whether the halving is already priced into the Bitcoin market or if we can expect increased volatility in Bitcoin's near future. Regardless, Bitcoin halvings are seen as fundamentally bullish events for BTC, and it's no surprise that many view them as the foundation of major Bitcoin price rallies.
Of course, the Bitcoin halving is not the only bullish factor that's working in favor of Bitcoin. Development on the Lightning Network continues to advance rapidly, and there are more ways to use Bitcoin than ever. There's also signs of a growing presence of institutional investors in the cryptocurrency market – for example, crypto investment manager Grayscale saw more than $600 million in investments in 2019, smashing all of the company's records.
In this article, we'll be checking out 5 Bitcoin price predictions from market analysts, prominent cryptocurrency community members and industry insiders. More in-dept article is available on CoinCodex.
Top Bitcoin price predictions

1. Trader and market analyst Alex Krüger predicts Bitcoin's previous all-time high will be reached in 2020 or 2021
Alex Krüger's insights on markets have earned him a following of almost 50,000 people on Twitter, and he is certainly not shy about sharing his thoughts on Bitcoin and the cryptocurrency market in general.
In August of last year, Krüger shared an overview of his thoughts on Bitcoin and predicted that BTC will reach the $20,000 price level in 2020 or 2021. When this milestone is surpassed, Krüger says, further gains could start piling up very quickly and Bitcoin could reach as high as $50,000:
"Think $BTC will eventually break through $20K, in 2020 or 2021, and once it does, it should trade $30K, $40K and $50K fast. Must be long for when that happens, and enjoy the ride as others FOMO in."
2. Venture capital investor Tim Draper stays extremely bullish on BTC, predicts $250,000 after Bitcoin halving
Those that have been following the cryptocurrency scene are certainly familiar with Tim Draper, a venture capital investor who has backed the likes of Tesla, Twitter, Skype, Robinhood and Coinbase. Draper is a big proponent of Bitcoin and achieved some notoriety in the cryptocurrency community after participating in various auctions for BTC that had been seized by US authorities.
Late last year, Draper was a guest on BLOCKTV, discussing the outlook for Bitcoin with Yael Lavie. In the interview, Draper maintained his highly optimistic stance on the future of Bitcoin, predicting that one BTC will be trading for a whopping $250,000 within 6 to 12 months after the Bitcoin halving. While this prediction might seem farfetched, Bitcoin has defied all expectations multiple times in the past.
"If you run a technical analysis, it looks like it'll be something like six months to a year after the halving that we will cross $250,000 per Bitcoin."
3. Crypto trader Haejin Lee expects a capitulation to $3,300 before May halving
Not everyone is bullish on Bitcoin's short-term prospects – popular cryptocurrency trader Haejin Lee has adopted a contrarian stance and expects the Bitcoin price to crash before the 2020 halving event. As part of his analysis, he points out that trading volumes have been declining, and he expects volumes to surge around the capitulation price levels. However, Lee does say that a decisive break of the daily 200 moving average would turn him bullish:
"What would make me a bull? IF we decisively bust above the 200 MA and STAY above it."
4. Anthony Pompliano predicts $100,000 BTC before the end of 2021
Anthony Pompliano is one of the biggest voices in the cryptocurrency community, as the US-based investor has managed to ammass a following of over 300,000 on Twitter with his relentless promotion of Bitcoin. Of course, Pompliano is not just a tweeter – he works as a partner at investment company Morgan Creek Digital and publishes the popular "Off The Chain" podcast series.
"Pomp" made his Bitcoin price prediction in an appearance at the AIBC conference in Malta. When host Jessica Walker asked him about his Bitcoin forecast, Pompliano replied that he believes Bitcoin will have a six-figure price tag by the end of 2021.
5. Crypto trader Josh Rager expects Bitcoin to top out at between $75,000 and $75,000 in next major rally
Popular crypto trader Josh Rager expects Bitcoin to comfortably surpass its current all-time high in the future, but his prediction for the top of the next bull cycle is slightly less conservative than the forecasts of some of his peers.
Rager points out the fact that the rate of return between the low and the peak of Bitcoin bull cycles has been dropping by about 20% per cycle throughout Bitcoin's history. With this in mind, Rager proposed the area between $75,000 and $85,000 as the peak of the next major Bitcoin bull cycle. He also advises traders against being greedy in a bull market and taking profits along the way.