Working for a living is simply the only option most of us have to sustain our lives and our lifestyles. For a large majority of the working class, the stability of a salaried 40-hour and 5-day work week is the ideal standard; enabling balance between job and life, also offering appealing benefits that keep workers happy and productive. Another large part of the global working class is the rapidly growing "gig economy." The World Bank currently estimates this sector to comprise of anywhere from 85 to 150 million people globally and will grow to over 500 million individuals in the next 5 years¹. The mass adoption of and improved access to mobile/data networks, social networking apps and smartphones have given rise to various platforms that enable people from all walks of life to work as much or as little as they would like and control their destiny. And now in 2020, one crypto platform is evening the playing field by enabling people in the developing world with opportunities to market their skils and learn valuable new ones as well.
After many weeks of obsessive tweaking, planning and endless beta testing, the highly strategic Electroneum team have announced the soft launch of their in-app AnyTask platform. AnyTask empowers individuals globally who possess an internet connection and a smartphone an opportunity to sell their skills to anyone in exchange for Electroneum (ETN). The major advantages to the blockchain-powered AnyTask platform over their competition; the freelancer does not require a bank account and they get to keep all of their profit. The intention is to enable those without access to banking services, mostly in the developing world, to be empowered to sell their services to an otherwise inaccessible global market and without worry of losing profit to a middle man.

Electroneum's launched the brand new AnyTask platform in early January. Electroneum CEO, Richard Ells has reported that his company already has over 80,000 individuals enrolled with the blockchain-based freelance service. Ells commented:
"Currently, there are over 700 live tasks, and nearly 100 have been purchased from buyers before we've even started running ads."
For a platform that is still in its infancy and with marketing campaigns kicking off in March, Ells was confident to see substantial growth in the near future.
Keeping true to Electroneum's mission to help the globally unbanked, AnyTask's approach mirrors the "fair trade" model; one which incentivizes the purchase of products that enable farmers and farm workers to earn a fair wage for their labor. Similarly, AnyTask functions as a place to commission freelancers from all over the world responsibly, and ensure they are getting a chance to compete in a global marketplace and earn a fair and honest wage, whether they have a bank account or not. An additional incentive for buyers of services is the reduced costs when compared to other freelance platforms such as the notorious Fiverr app.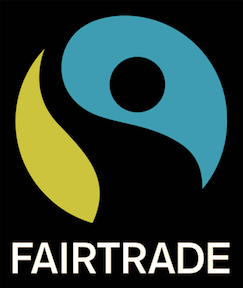 The AnyTask platform functions as you would imagine others of its kind to. The buyer of the task would use their credit or debit card and would be charged a 5% administrative fee on their purchase. The freelancer would be paid ETN in turn, fee-free. The ETN earned is held in the freelancer's Electroneum wallet. From there, they have the option to HODL, spend it where accepted, top-up their mobile minutes/data, or just exchange into fiat currency or other cryptos as they wish.
AnyTask freelancers can sell a large range of services. Most of these offerings parallel those showcased by other freelance apps. Common service categories you will see are graphic design work, video production, recorded messages, arts and crafts, computer and mobile device repairs, writing, musical performances, mechanical repairs, cleaning, and many more. With the cost of service significantly less when compared to the competition matched with the ability to commission people who desperately need to earn a wage in a developing country, AnyTask is creating a true win-win scenario for customers and freelancers.
Electroneum has emphasized the security of payments on AnyTask, which are available for refund at any point prior to the final sign-off on freelance services. After the credit or debit card is processed, their partner service converts the fiat currency to ETN. This ensures a simple and seamless process across the transaction lifecycle. In the event of an order or dispute issue of any kind, 24/7 support is available to assist.
Electroneum's mission is to unite the unbanked people from developing nations directly with the global marketplace via cryptocurrency, mobile phones, and labor opportunities. The next phase of their mission is unfolding quickly with the upcoming launch of their free online educational platform, TaskSchool. It will compliment the current ecosystem within the Electroneum app by providing enablement materials for people to learn new skills which can then be commissioned on the AnyTask app, further empowering people across the globe to share in a dream of achieving prosperity, and enriching their local and global communities. You can sign up to use AnyTask by downloading the Electroneum app from the Apple Store or Google Play Store.
Sources:
Marcus Henry is an American Journalist with over 11 years working in the tech industry. He has been actively involved in the crypto community for the past three years and currently works out of Austin, Texas. He covers breaking news, writes perspective pieces and reflections, and conducts interviews with industry professionals and community members. Follow Marcus Henry on Twitter- @MarcusHenryHODL
Disclaimer: The information above does not constitute investment, financial, trading or any other sort of advice and you should not treat any of my content as such. I do not recommend the purchase, sale, or holding of any cryptocurrency or other product and nothing I write about should be deemed as an offer to purchase, sell, or hold a cryptocurrency or other product or service. Please do your own research and consult a certified financial professional before making any investment decision.