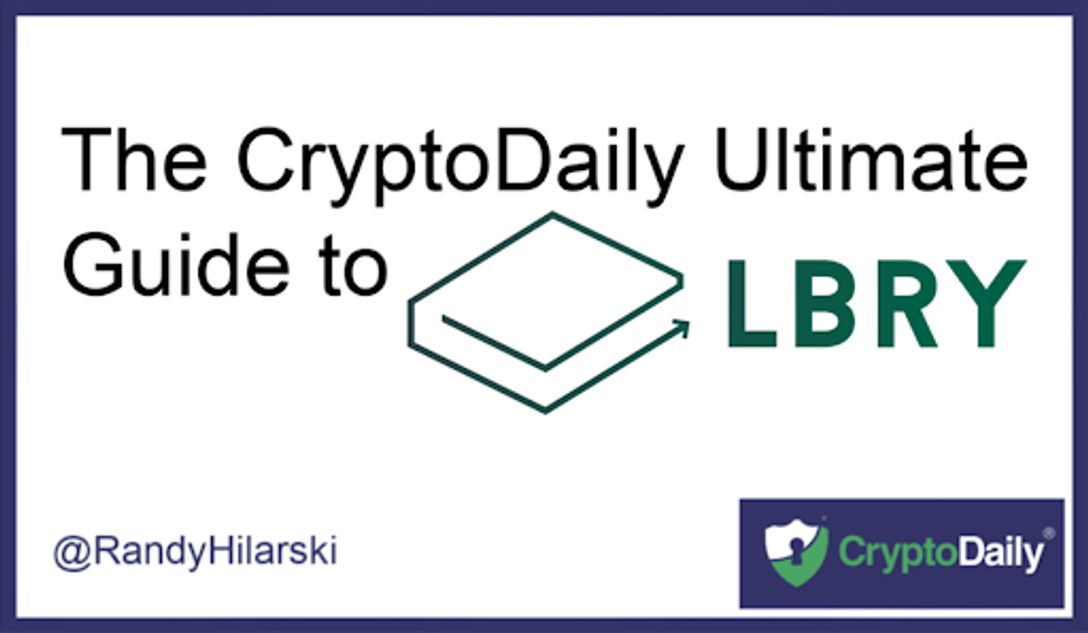 What is LBRY?
Compared to centralized platforms, it has the advantage of being open and preventing censorship. Compared to a Bittorrent based system it has the advantage of discoverability.
"LBRY is a protocol for accessing and publishing digital content in a global, decentralized marketplace. LBRY uses a public blockchain to provide a single shared index of published content, as well as content discovery and payment.
Clients can use LBRY to publish, host, find, download, and pay for content — books, movies, music, or anything else that can be represented as a stream of bits. The protocol is permissionless and censorship-resistant, which means that participation is open to everyone and no one can unilaterally block or remove content." https://lbry.tech/spec
Why I Chose LBRY.
Back in December of 2019 the cryptocurrency community suffered a major blow as Youtube decided to begin giving strikes and taking down the content of crypto video producers. Read it here, "Christmas Youtube Apocalypse". This caused a rush into decentralized video platforms, namely LBRY.

I have to express my disappointment in the cryptocurrency community because they jumped right back in bed with Youtube when the video behemoth apologized. My guess is that this was just a test on the part of Youtube and Google. The hammer is coming and the wise content creators are decentralizing their content. Youtube does not care about you!
LBRY, on the other hand, respects its users. Here is how.
Data sharing options.

Options to share anonymously, with a channel or with a brand.

The ability to control content visibility through support.

Monetization from day 1.

You can curate content.

Multiple forms of content can be shared.
Watch My Video, The Ultimate Guide to LBRY.
Data Sharing Options.
If you are worried about your privacy LBRY is the platform for you. LBRY has two main ways to use the platform. The primary is the LBRY DApp. You download it and run it on your computer. The latest update gives you the option to share data in a few different ways.
Allow the DApp to share with 3rd parties like Google Analytics.

Allow LBRY INC to view your data.

Private.
Now if you choose to use LBRY.TV as your source for LBRY content your data will be viewed by 3rd parties and LBRY INC. If privacy is your priority then I highly recommend downloading the DApp.
Options to share anonymously, with a channel or with a brand.
When you post to LBRY you have the ability to choose how public you want your content sharing to be. If you share anonymously the community will not know who shared the content. If you share with a channel it is similar to a Youtube channel. A channel could also be used for curating the content of other users. I prefer to use my personal brand which is my name. You also have the option of setting a price in LBC for viewing content.
The ability to control content visibility through support.
On LBRY you can support your own content or other users through the use of the Support feature. You can enable Support in the settings. On LBRY you can make content more visible by staking coins on the blockchain for a particular piece of content.
Maybe you want your content to sit at the top of the trending page so that users who are not following you can see it. Also, this option is available for your favorite content producers. Do you really like a particular piece of content? Put some Support on it and help it trend. When you no longer want to Support the content you simply redeem your coins. These coins are always yours and can be unstaked in your wallet at any time.
Monetization From Day 1.
The day you join LBRY you will be given 20 LBC simply for joining using this LBRY.TV link. Then post a piece of content, follow others, repost content, watch videos and earn LBC. You can also earn LBC by referring new users to the platform. You also have the ability to charge viewers for watching a particular piece of content. The most popular option for monetization is through the use of tipping. Tip content you like and create content other users love in order to earn tips.
You Can Curate Content.
In February of 2020 LBRY launched the ability for users to curate the content of other users. You can now repost content to your channels! This helps users discover users that they were not following. If you have a large following you have the power to help.
Multiple Forms of Content Can Be Shared.
One great aspect of LBRY is the ability to share many forms of content. You can share images, gifs, text, and video. So there is no excuse not to participate.
What is Stopping You From Using LRY?
The best protection against the centralized social media giants is platforms like LBRY. So join me in sharing your content on this platform today.