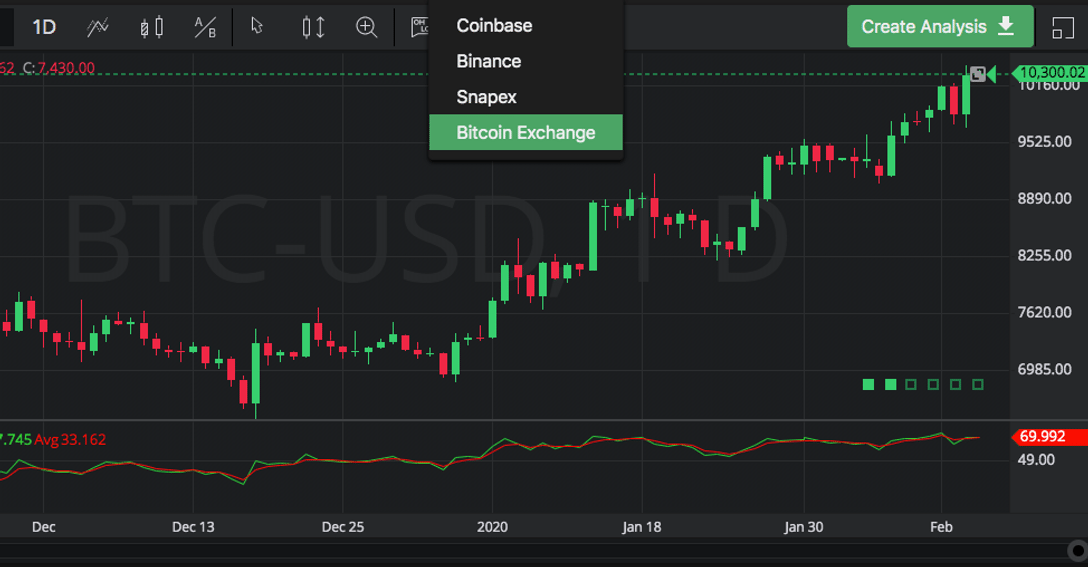 We can now proudly announce today that we have started to list the Bitcoin Exchange on the CryptoDaily charts.
Ever since the charts went live in December 2019, we've been seeing great feedback from the community and over time we want to keep users engaged by further adding different crypto platforms to our listings. Over the past month or so, we have listed the Coinbase and Binance exchanges to our CryptoDaily charts, which has been gaining a lot of traffic. We hope to further that traffic with the addition of the Bitcoin Exchange charts on the CryptoDaily charts.
If you haven't yet checked out our charts yet, then now is the time to do so! Given the volatile nature of cryptocurrency, having to get on top of the constant changes your favourite coins go through can be a challenge, to say the least.

You can download our app which is available on both iOS and Android devices now!
In between all the work and your hectic schedule, it's good to take a little bit of time out of your day to check in on your investments for any significant changes that may have occurred.
What makes the CryptoDaily charts so great is that not only is it easy to keep up with the clockwork movements your investment(s) go through, but you can do it on both desktop and mobile, when you're out and about too!
Our vision at CryptoDaily is to provide you with the best possible news. With our new charts, not only can we publish great news, but give you an easier way to view your investment(s). With the inclusion of the Bitcoin Exchange in our charts, only exciting times are ahead!
Need we say more? Head over to the CryptoDaily/Bitcoin Exchange charts now to keep an eye on your investment!
Step-By-Step Guide How To Post Your Charts - Click the image below