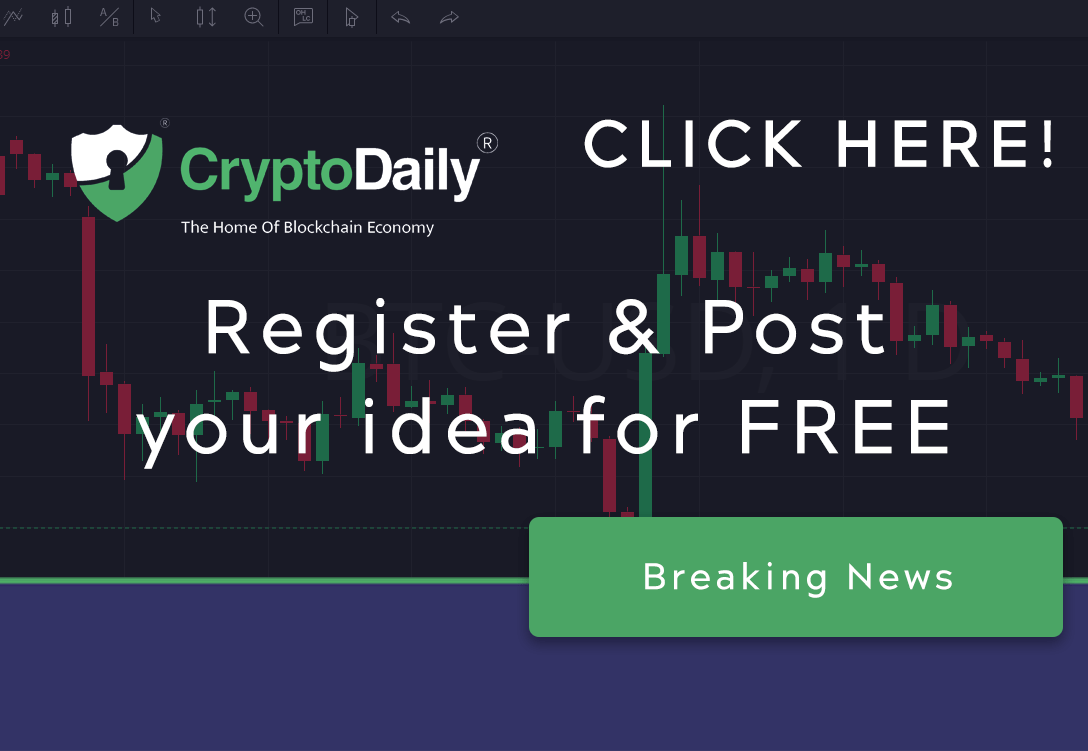 Today, we are very excited to announce that our CryptoDaily charts are now live and working perfectly on our website! This is our latest offering and feature that will allow you to explore all the different types of cryptocurrency sources and data that we provide to you!
There are many reasons as to why we're excited for the launch of these charts, the main being that we know how important it is to keep up with the daily charts in the crypto world.
A lot of you will already be well aware of this but given the volatile nature of cryptocurrency, keeping up with the constant changes that your favourite coins and tokens go through, it can be a challenge.
That's what makes the CryptoDaily charts so special. Not only is it easy to keep on top of your investment through the desktop but when you're out and about, you can download our app available on iOS and Android devices!
We're sure that you all live busy lives with work, family and friends so being able to take a little bit of time out of your schedule to check your investment for any significant changes, is a good way to get away from it all!
Our vision
For all you loyal readers out there, you may have noticed that we have changed our technical analysis, with the addition of Jefe Caan and Sally Ho.

Thanks to this, we have seen our numbers grow even more than before, with our news being read in countless countries all over the world! We are now able to add onto this further with the CryptoDaily charts. These interactive trading charts provide charting resources for over 40 crypto markets across the globe.
Our vision is to provide the best possible news for our readers. It's as simple as that really. With our new charts, not only can we publish great news, but give you an easier way to view your investment.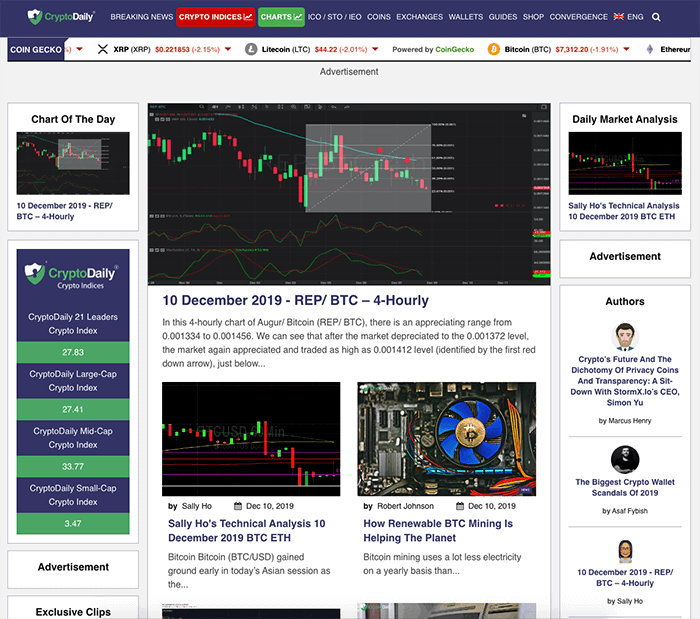 It's also worth noting that everyone is invited to register and use our charts, all for free! Don't forget, with our charts you can create your own analysis and submit your very own trading idea for free!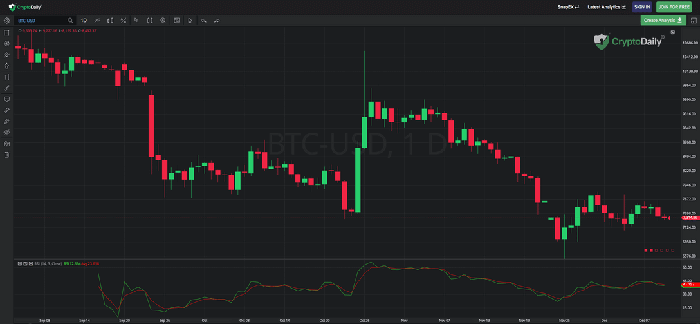 Given that cryptocurrencies are an asset class that is seeing a big increase all the time (especially over the past few years), the idea of keeping on top of your investment can't be a bad thing.
This whole space began with peer-to-peer, physical delivery transactions and since then has changed massively to include platform-based, speculative transactions without physical delivery.
Check out our charts here at CryptoDaily!
Steps to setup
1.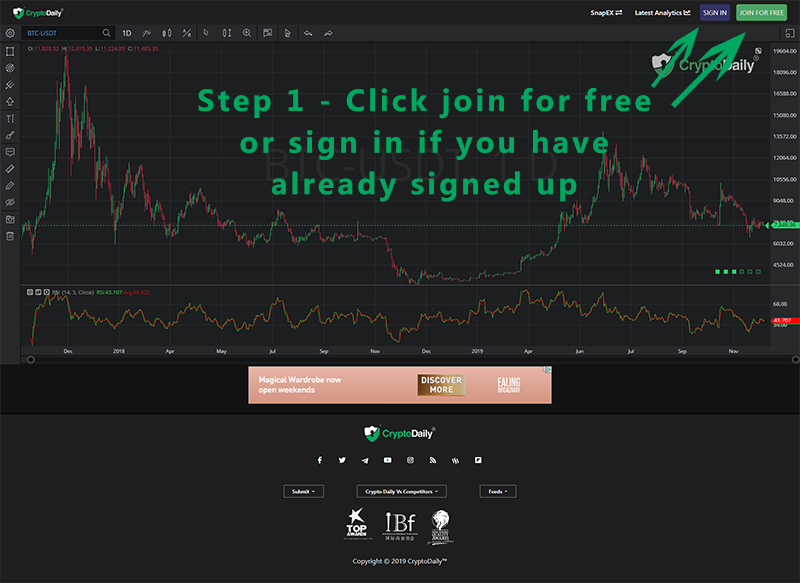 ---
2.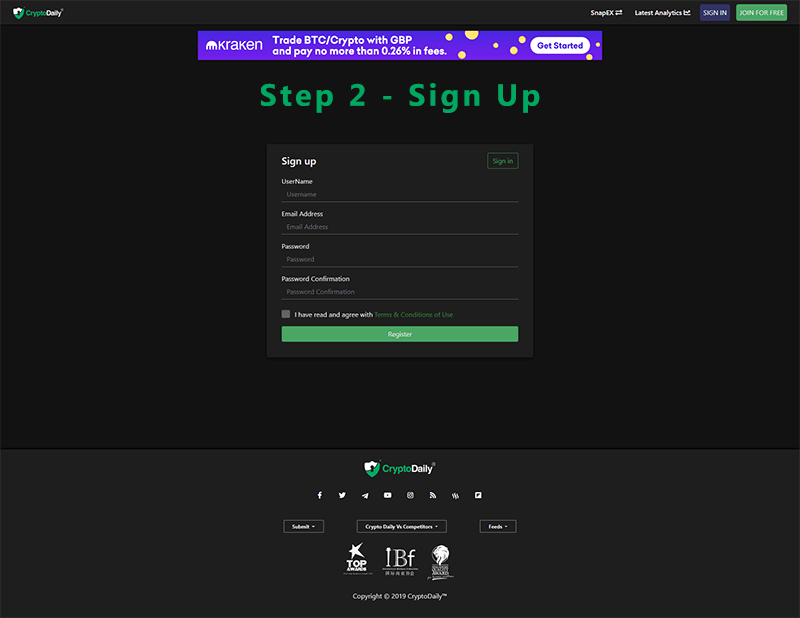 ---
3.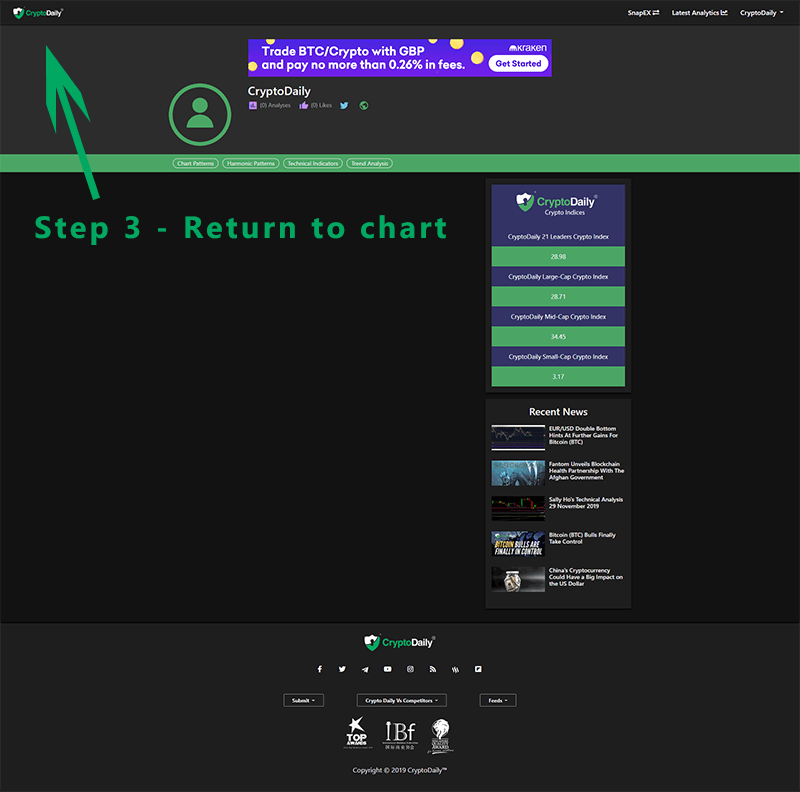 ---
4.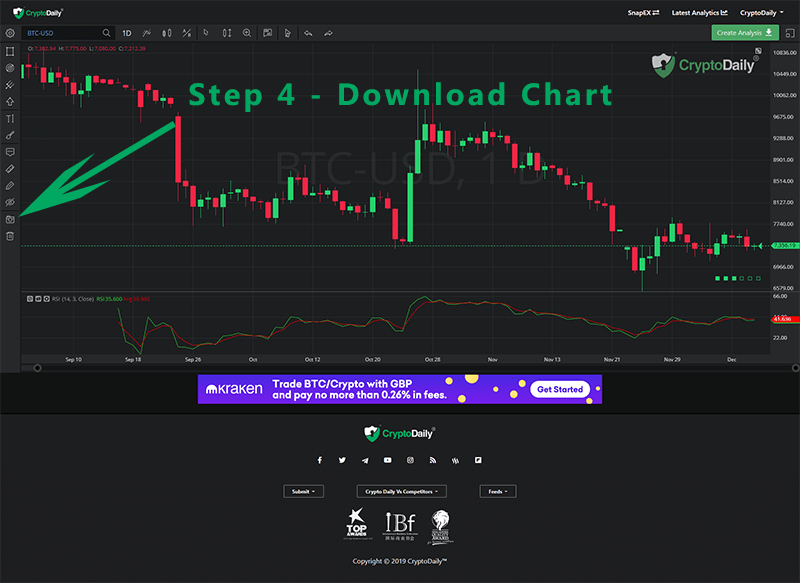 ---
5.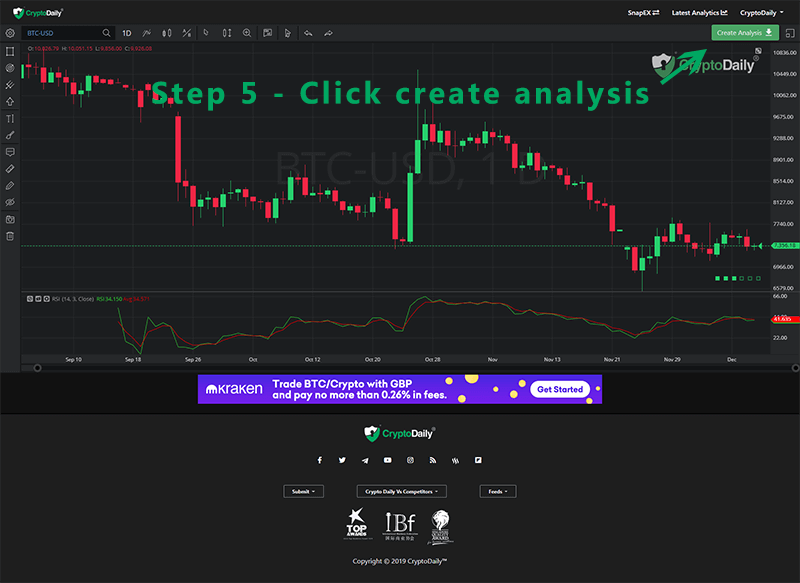 ---
6.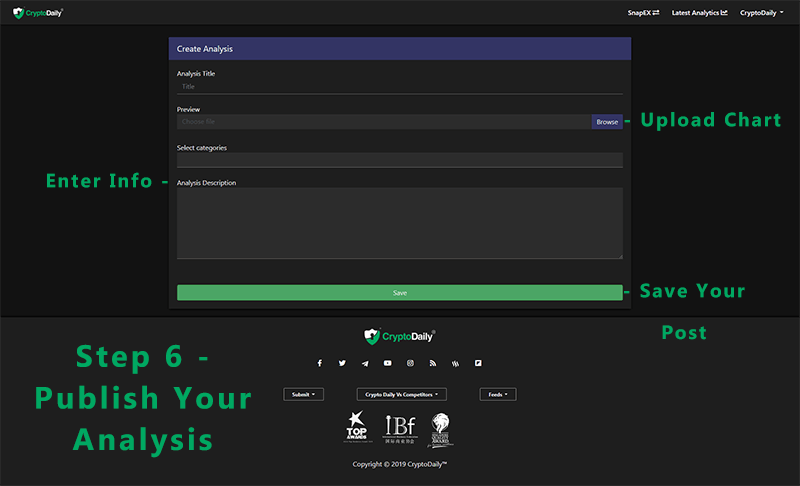 So what are you waiting for?! Check out our charts here at CryptoDaily!
RULES FOR CRYPTODAILY CHARTS
Any of the following will result with an instant ban from the platform, and will not be allowed to return under any circumstances.
- Swear Words
- Racism
- Use of Bots
- Discrimination of any nature
- Spam
- Duplicate accounts
- Advertising, direct marketing, or solicitation
The moderator will provide you with a response for the reason of the ban.
CryptoDaily is committed to keeping this platform safe & responsible for traders, and therefore users should respect the use of the CryptoDaily Charts.