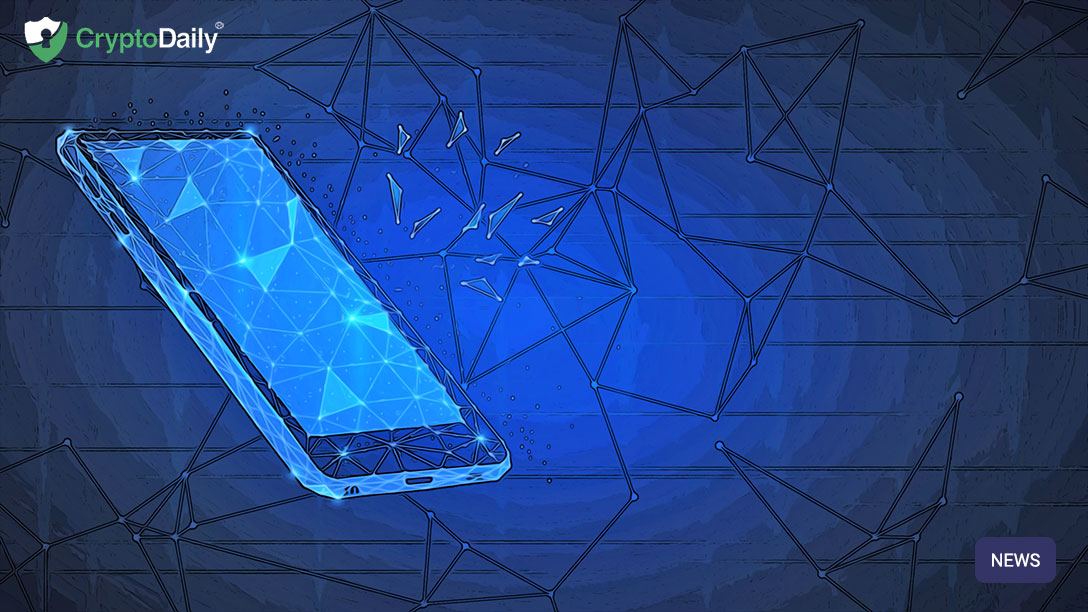 Humanity has struggled over the milenia to find harmony with our collective societies in which we have formed and depended upon. With this long and turbulent road to find balance with the ever-growing and ever-demanding requirements of the larger community, we have created socio-economic systems designed around various philosophies. Each of these various ideologies is designed to shape the way in which we view ourselves, each other, and the world around us to push us forward in various competing directions; sometimes resulting in conflicts and suffering on a grand scale. One of the oldest countries in the world has seen one of the 20th century's worst ideological battles play out and resulted in the starvation of over 2 million people and decades of grueling economic setbacks which still play out today. Despite the massive devastation of years past, this nation's newfound interest in cryptocurrency and mobile technology is helping to drive them head-first into the bleeding edge of 21st century economics and provide real hope for the less fortunate.

Cambodia is a country with a current population of over 15 million people and with human settlements dating as far back as 5000BC. Once a beacon of prosperity in the 50s, the scourge of communism led by Pol Pot of the Khmer Rogue regime throughout the mid to late 70s set the country's economy back substantially with it's failed transformation towards a self-sustaining farming model, free of modern technology and outside influence. Despite a major recovery just a few decades after the fall of communism in the late 90s, and Cambodia seeing an average annual growth rate of 7.7% between just 2011 and 2017[1] alone, around 1.5 million people still remain below the poverty line and around 11.7 million without access to life-changing banking services[2]. Further, another 1.5 million live just slightly above the poverty line; living on a mere $2.30 a day.
Today, the current Prime Minister, Hun Sen, has fully embraced modern capitalist principles and economic reforms. Despite the current effort, Cambodia still continues to struggle with it's past, as most of the population depends on subsistence farming and lacks the skills and access to capital to expand the economy outside of current constraints. Surprisingly, Cambodians are adopting digital payment methods for transactions[3], and over half the population expects the country to go cashless by 2027[2], with a majority of the population expecting digital payment options to become ubiquitous throughout various stores nationwide [3]. With over 19 million SIM card subscriptions in Cambodia, nearly 50% of the population older than 15 owning a smartphone[4] and roughly a third of the population seeking contactless payments [3], the country (and South East Asian region) represents a huge opportunity for FinTech and blockchain projects.
Electroneum has just become the world's first blockchain startup to strike up a landmark deal with a major mobile network operator to provide airtime and data top-ups; Cambodia's very own Cellcard. As has been the case for all previous collaborations for Electroneum and it's partners, this is a major win for all involved; establishing an important presence in the high-potential economies of the South East Asian region for Electroneum, and offering life-changing opportunities for many in those regions who embrace the crypto and it's subsequent platform. Cellcard aims to provide affordable access to mobile data for all. With this brand new partnership, millions in Cambodia could earn up to $3 in ETN rewards through the Electroneum app, which is enough for a 21-day Cellcard prepaid plan which includes over 140 minutes and 2GB of data.
This agreement between Cellcard and the high-potency disruptor, Electroneum signals the beginning of a partnership targeting crypto adoption and further enabling a more prosperous South East Asian country, the sixth fastest-growing economy in the world. The mobile network operation's mission is directly in line with Electroneum's, with a singular focus to eradicate financial exclusion and provide the globally unbanked with an opportunity to access and contribute to the global digital economy. With just 24% of people in rural farming communities owning smartphones, 80% of smartphone users are under the age of 35. Despite unemployment in the country as low as 1.1%, over 90% are employed in informal sectors of the economy. This presents a unique opportunity for Electroneum's AnyTask Global Freelance platform to enable these individuals to provide services and learn new skills.
With the start of thee 2020s, many economists, political scientists and market experts have charted this era as "the Asian Age." It is predicted that the continent is ripe to become the next focal point of the economic world [5], and Cambodia could stand to be at the heart of this growth. The current government is quite embracing of blockchain technology and its central bank is currently experimenting with implementation of cross-border payments, remittances and retail payments[6]. The Cambodian remittances economy is on the rise by over 10% year over year. Remittances totaled nearly $1.5 billion in 2018 alone, compared to tourism, which brought in around $3.6 billion. This is a very good signal that blockchain startups like Electroneum stand to benefit from their ability to offer instant global transfers at a fraction of the cost of sending via near-obsolete money transfer firms like Western Union. With a massive embrace of blockchain and technology, and Electroneum's strategic partnership with Cellcard, it is clear that Cambodia's bright and advanced future is paved in Electroneum.
Marcus Henry is an American Journalist with over 11 years working in the tech industry. He has been actively involved in the crypto community for the past three years and currently works out of Austin, Texas. He covers breaking news, writes perspective pieces and reflections, and conducts interviews with industry professionals and community members. Follow Marcus Henry on Twitter- @MarcusHenryHODL
Disclaimer: The information above does not constitute investment, financial, trading or any other sort of advice and you should not treat any of my content as such. I do not recommend the purchase, sale, or holding of any cryptocurrency or other product and nothing I write about should be deemed as an offer to purchase, sell, or hold a cryptocurrency or other product or service. Please do your own research and consult a certified financial professional before making any investment decision.
Sources:
1-https://www.adb.org/sites/default/files/project-documents/44263/44263-015-rrp-en.pdf
2-https://www.kapronasia.com/asia-payments-research-category/how-is-china-influencing-cambodia-s-fintech-development.html
3-https://www.visa.com.kh/en_KH/about-visa/newsroom/press-releases/cambodian-consumers-embracing-digital-payments-as-a-new-way-to-pay.html
4-http://unohrlls.org/custom-content/uploads/2019/02/Cambodia-Broadband-Case-Study-UNOHRLLS-2018.pdf
5-https://www.ft.com/content/520cb6f6-2958-11e9-a5ab-ff8ef2b976c7
6- https://www.ledgerinsights.com/cambodian-central-bank-blockchain-cross-border-payments/