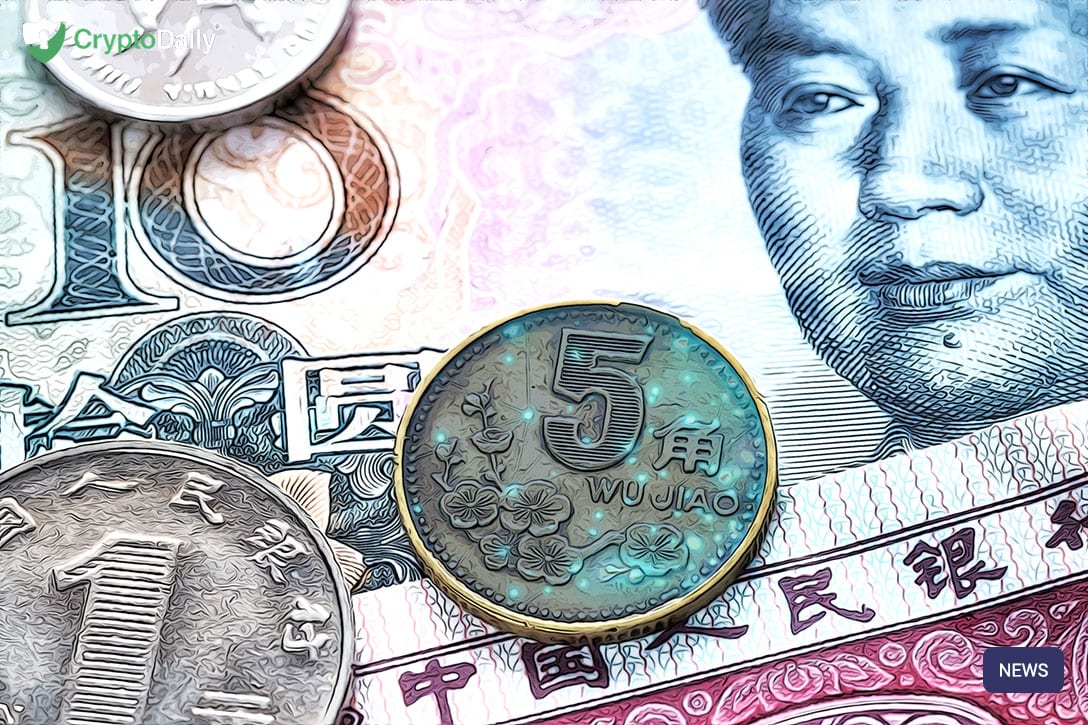 The Coronavirus Spreads Fast & Worldwide
Until Friday (Jan 31), the number of confirmed cases of the Wuhan Coronavirus has been over 9,800 in China mainland, which surpassed that during the 2002-2003 SARS. The number of cases grew by around 3,500 from Tuesday, a more than 40% increase. China has quarantined the city and locked down some others. Meanwhile, the Coronavirus also shows signs of spreading overseas, with people, who never visited China, being infected in Southeast Asia, Europe, America and etc. The WHO also reconvened its emergency committee to determine the Coronavirus outbreak amounts to a public health emergency of international concern on Thursday.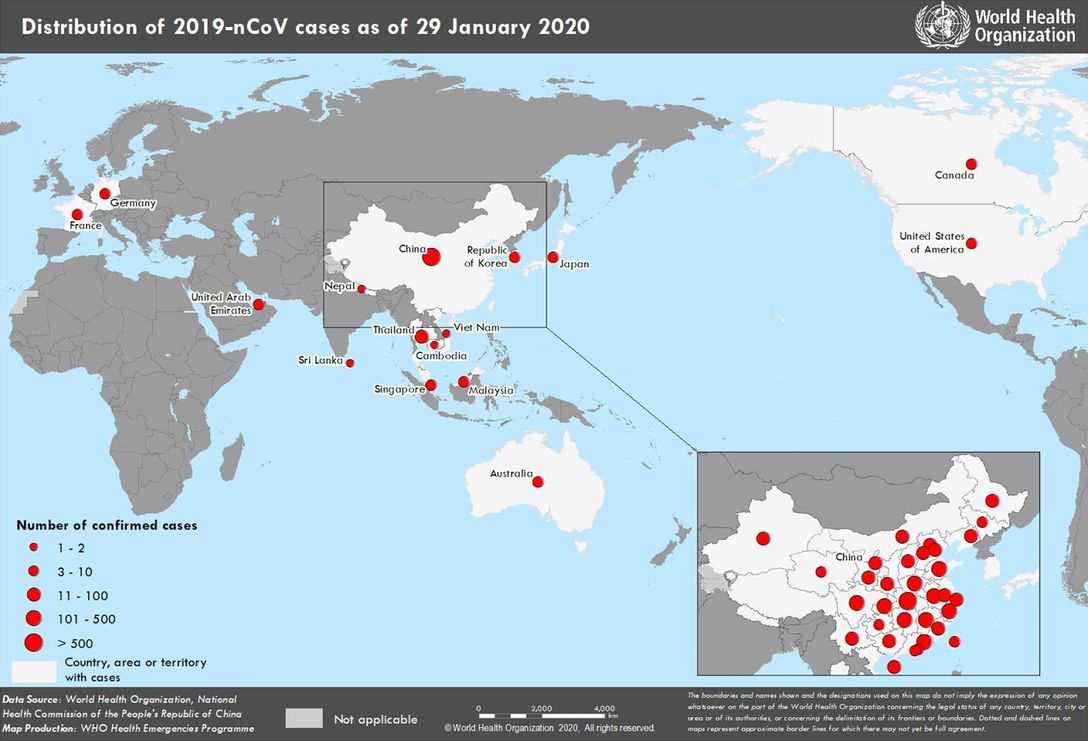 The Virus Crisis Hits Global Financial Markets
As the Coronavirus rapidly spread, there are huge hits from tourism to a wide range of manufacturing. The longer the factories and businesses in China remain closed, the more production will be affected, and this will undoubtedly hinder the development of China's economy. Due to America's economy is tightly intertwined with China's, U.S. stock market fell sharply and would cause inflation. And a massive crash in China and U.S. would have ripple effects across the world.

Hedge Risks by Investing in Bitcoin
With the increasing severity of virus crisis in China, it put more pressure on financial markets going forward. There is also a growing fear that a major economic downturn is around the corner. Bitcoin, as the "digital gold", attracted investors to pour money into it. Bitcoin price has rallied from about $8,300 to $9,500 with an increasing rate of approximately 10%. For the first time this year, bitcoin's 60-day correlation to gold flipped positive, which means bitcoin and gold are trading in the lockstep with each other. Investors have more motivation to jump to bitcoin to hedge risks. If you are already a "hodler", it will be a golden opportunity for you to expand your BTC inventory by trading futures contracts in Bex500.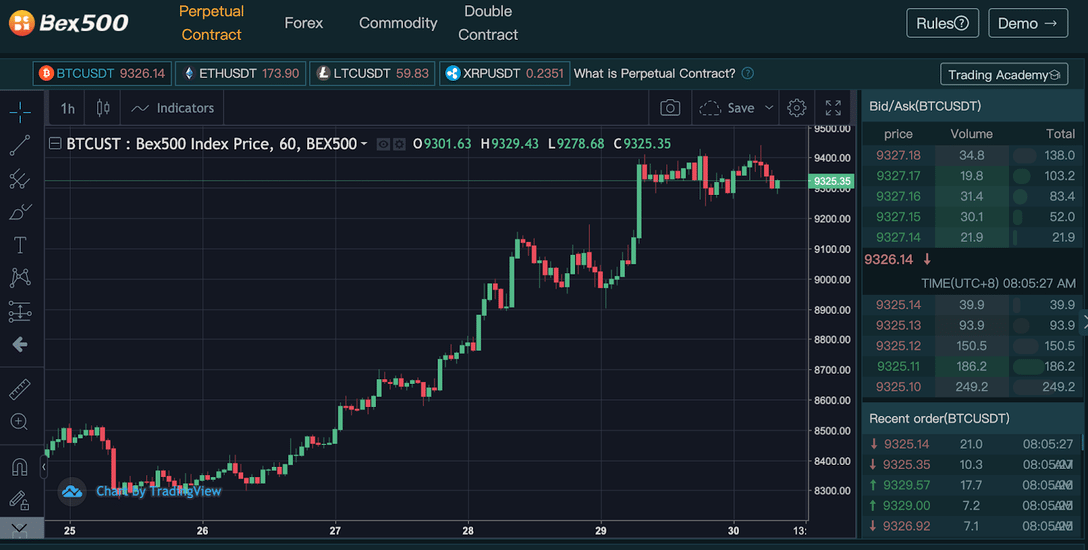 Get Bigger Gains with Bex500 100x Leverage BTC Margin Trading
Bex500, a bitcoin-based cryptocurrency derivatives exchange, offers 100x leverage BTC perpetual contracts and Double contracts with 200x leverage. With a small amount of margin, you can amplify the profits 100 times or 200 times.

For example, if you invest 1 BTC as margin and open a long position when BTC prices at $9,000 and close the position at $9,400:
You will get profits of about 4.2BTC (($9,400-9,000)/9,400*100%)
You can only earn $400 which is approximately 0.04 BTC.
Bex500 also provides VIP users 3% annualized interest rate for deposit in saving account. If you deposit 10 BTC in the saving account for a year, you will receive 10*3%=0.3 BTC. For inexperienced traders and whenever the market trend is difficult to predict, deposit money in saving account is a smart choice.