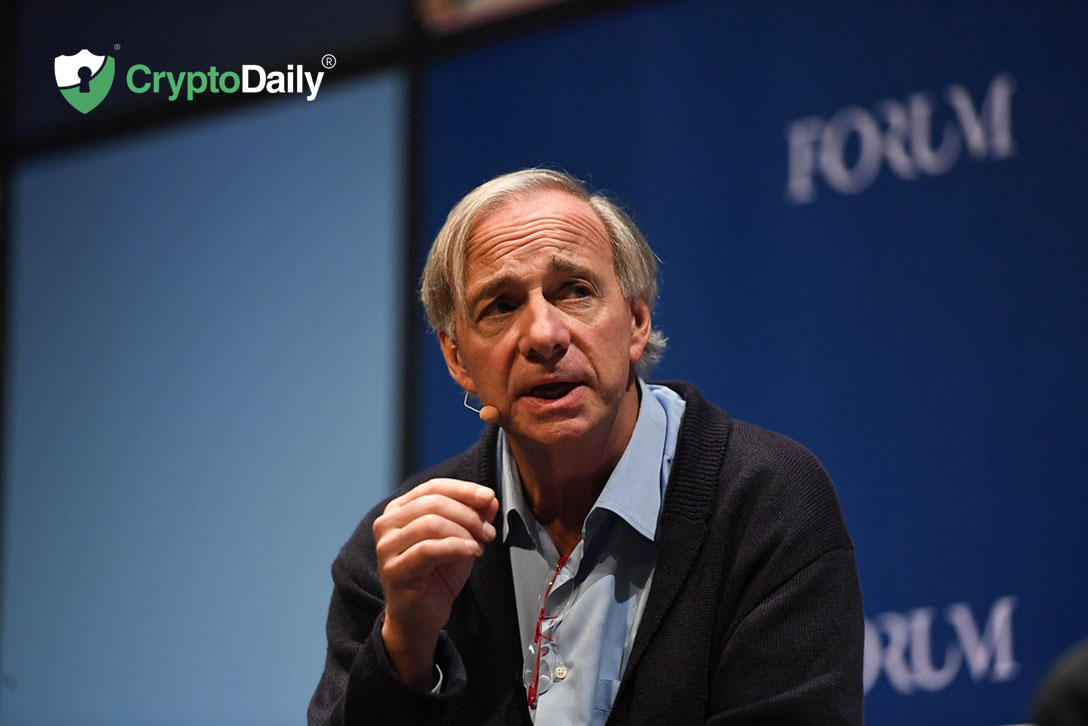 Ray Dalio is the founder of Bridgewater Associates, which is among the biggest hedge funds on the globe.
He is one of the richest men in the world and not all that enamored of cryptocurrencies like Bitcoin because he believes it lacks inherent qualities that will enable it to serve as money.
He made his beliefs known during an interview with CNBC at the ongoing World Economic Forum in Davos, Switzerland. He said:
"There's two purposes of money, a medium of exchange and a store hold of wealth and Bitcoin is not effective in either of those cases now."
The billionaire investor counseled investing in gold as it better holds its value. He said:
"Because of the volatility, you can't go next to it. Someday, you know, I would say Libra or something with more stable value has got more potential. But also, who is going to do the buying? Central bankers and others? What are they going to hold as reserves? What has been tried and true? Are they going to hold digital Bitcoin? They are going to hold gold. That is a reserve currency, and it has been a reserve currency for 1,000 years… A bit of gold is a diversifier, and that's the advice I can give,".
The 70-year old billionaire was not a fan of cash either, describing it as "trash." His advice was that investors should focus on gathering a very diversified portfolio that would enable them to ride out global economic shocks.
Dalio and Bridgewater
Dalio's firm, Bridgewater currently manages around $160 billion on behalf of hundreds of institutional investors. Dalio is a controversial figure and has previously made his negative stance on Bitcoin known. In 2017, for instance, he referred to it as "a bubble" and later on derided its "highly speculative" nature.
However, Dalio is not the only big-name billionaire and investor who is not buying the Bitcoin hype. Charlie Munger of Bethshire Hathaway has called Bitcoin "rat poison." His friend Warren Buffett not to be left out called Bitcoin "rat poison squared."
Carl Icahn once went on record as calling Bitcoin "ridiculous." Jamie Dimon, the CEO of Morgan Chase not to be outdone has called it "a fraud."
While the opinion of these men is noteworthy, a recent report on Bitcoin toes another path. The report comes from the Bank of America and it names Bitcoin as the best investment of the past decade. According to the report, should someone had invested just a single dollar in Bitcoin at the start of the last decade, that money would now have appreciated to more than $90,000.

As Bitcoin adoption grows, partly aided by a more conducive regulatory environment, there are indications the price could this year rise far beyond what was experienced in the past decade.
Global Economy In Dire Straits
Dalio also said that the global economy currently faces a major problem in that should an economic downturn occur, central bankers might be unable to effectively fight it, with interest rates in most regions currently at record lows. He also foresees bigger budget deficits.