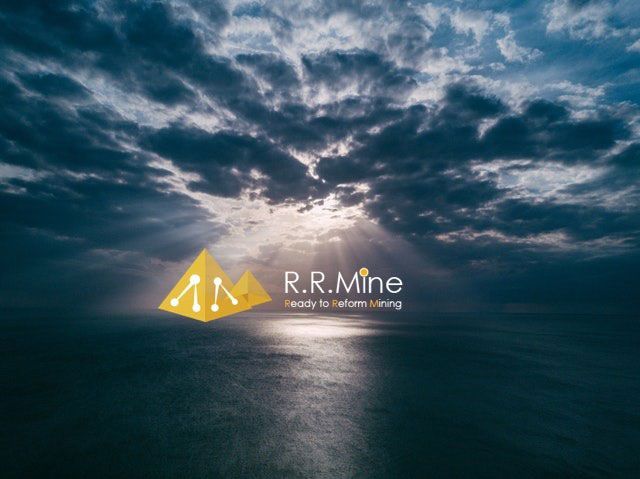 While buying Bitcoin on an exchange has historically been the easiest way to acquire it and other cryptocurrencies, others have explored other methods to acquire digital assets at a better rate of return. When Bitcoin was initially conceived by Satoshi, mining Bitcoin from your PC's CPU/GPU was quite inexpensive; enough so that someone was willing to exchange 10,000 Bitcoins mined for just two large Papa John's pizzas in 2010. While those Bitcoins were collectively worth only $30 at the time, the crypto's meteoric rise in value today would have them worth over $80 million. The face of Bitcoin mining has evolved drastically in the past few years into a massive global industry. The algorithm complexity and energy requirements of mining a single Bitcoin has increased dramatically, and the equipment has become specialized and cost-prohibitive for the average person to get started. Cloud-based mining services have recently come online to offer an opportunity for individuals to remotely mine Bitcoin, but have earned a poor reputation for failure to deliver profits to customers for one reason another. One award winning cloud mining service continues to gain attention and stand out amongst their "competition" by offering customers a minimal risk to get started, tools to measure costs and returns, provides transparency and stability, and excellent customer service to assist with any concerns along the way.

RRMine is a Hong Kong-based international Hashrate Asset Management and Trading Platform. They are owned by parent company SuperB Grace Ltd.; the world's largest distributed cloud computing power supply network. RRMine delivers Bitcoin mining power on demand to customers quickly and easily via a contract-based subscription model. This enables individuals from around the world to mine via RRMine's powerful and secure data centers full of advanced crypto mining equipment from anywhere using RRMine's mobile app. RRMine has over two years in operation and caters to a rapidly growing base of over 100,000 customers worldwide; up by over 90,000 users since 2017. Their service, when compared against other cloud mining operations in this space, brings true legitimacy to the cloud mining space, and a chance for users to see tangible Bitcoin earnings which can even cover the initial investment to sign up. They currently have close cooperative partnerships with mining centers set up in North America, Europe, Japan, and China.
TokenInsight is an independent third-party organization that is dedicated to providing accurate data, ratings, and analytics which contribute to crypto market insights. Recently they provided their findings surrounding mining difficulty and network hashrate in Q3 of 2019, detailing that, both, mining difficulty and network hashrate had risen to a 12-month high, hinting that the price of Bitcoin might be on the rise faster than mining difficulty in the near-term; giving miners an opportunity to earn substantial profits in the near future. This important report further analysed profitability of various mining hardware models and found that there is a big potential for several to pay back hardware costs; RRMine being one. Of the mining contracts analyzed in this comprehensive report, RRMine's six month contract showed the lowest unit computing power cost of $0.0973 per day, or approximately $1.75 for the entire course of the contract.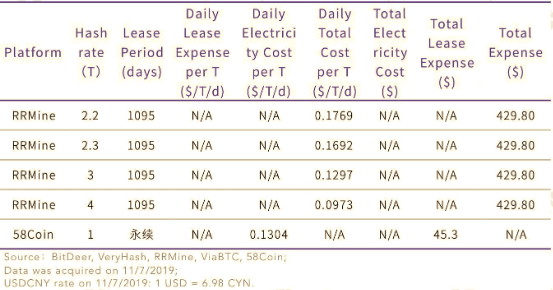 RRMine offers five different cloud mining offerings which last for 1095 days (3 years) but can be sold ahead of contract completion after the lockup period you've opted for. These 3 year contracts enable RRMine to keep costs low for customers according to TokenInsight's cost model; showing a clear advantage in the cost of daily mining per TH/s (terahash per second). A major differentiator amongst contracts with RRMine are the different lockup periods and promotional deals tied into them. The longer your lockup period is, the more hashing power is provided. Customers are given a lockup period of 1 month, 3 months, and 6 months. At the end of the lockup period, users can sell their contracts or continue with them if they are pleased with the revenue generation provided.

To ensure a stable and distributed supply of computational power, and to help protect against unforeseen instability resulting from different mining hardware faults, RRMine has split it's hashrate amongst various global mining pools, hardware manufacturers, partners and facilities. Mining pools include Antpool, f2pool, Poolin, and BTC.com. Miner manufacturers included Bitmain, Ebang, Whatsminer, and Inno Miner. RRMine partners with BHPA for cloud computing and BHP for their technology provisions. This network distribution ensures an effective mitigation of risks, and provides reassurance for customers that there will be little to no disruption of their mining operation through redundancies and failovers. Further, their entire operation is under 24/7 monitoring to ensure minimal downtime.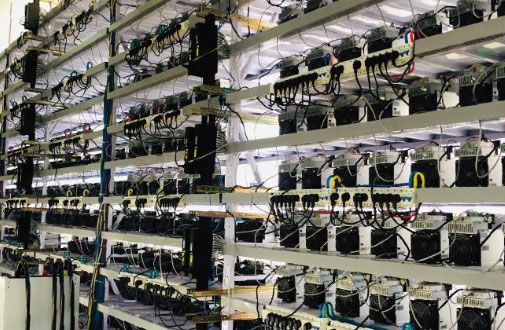 In summary, the business logic happening behind the scenes at the root of RRMine's operation is essentially to monetize hashrate to ensure stable daily crypto output for the customer. They turn the ever-fluctuating hashrate into an asset that is relatively safe to possess. This is achieved via the form of a long-term contracts. This empowers the customer to capture the contract's long-term value through its stable hashrate asset management and trading service.
After digging into the cloud mining landscape and reading the facts on current mining figures and statistics with RRMine, I can see why buying a mining contract with them could be an exciting investment opportunity. As current measures indicated by TokenInsight reflect a likelihood of mining profitability ahead of the Bitcoin reward halving in mid-2020, there are a lot of great reasons to consider cloud mining with RRMine. Amongst the competition in this landscape, which often require payment of hidden costs and lack clarity, RRMine's model is transparent, fair and measurable. Their 3-year contracts are renewable, transferable, and have fixed pricing with all operational costs included. With Bitcoin rewards added to your account daily, and made available for immediate withdrawal, you can realize value immediately and often. While historically, the cloud mining industry has earned a poor reputation for providing value to customers, RRMine is ready to reform mining cryptocurrency in the cloud and might just be the silver lining this industry needs.
Marcus Henry is an American Journalist with over 11 years working in the tech industry. He has been actively involved in the crypto community for the past three years and currently works out of Austin, Texas. He covers breaking news, writes perspective pieces and reflections, and conducts interviews with industry professionals and community members. Follow Marcus Henry on Twitter- @MarcusHenryHODL
Disclaimer: The information above does not constitute investment, financial, trading or any other sort of advice and you should not treat any of my content as such. I do not recommend the purchase, sale, or holding of any cryptocurrency or other product and nothing I write about should be deemed as an offer to purchase, sell, hold or use a cryptocurrency or other product or service. Please do your own research and consult a certified financial professional before making any investment decisions.