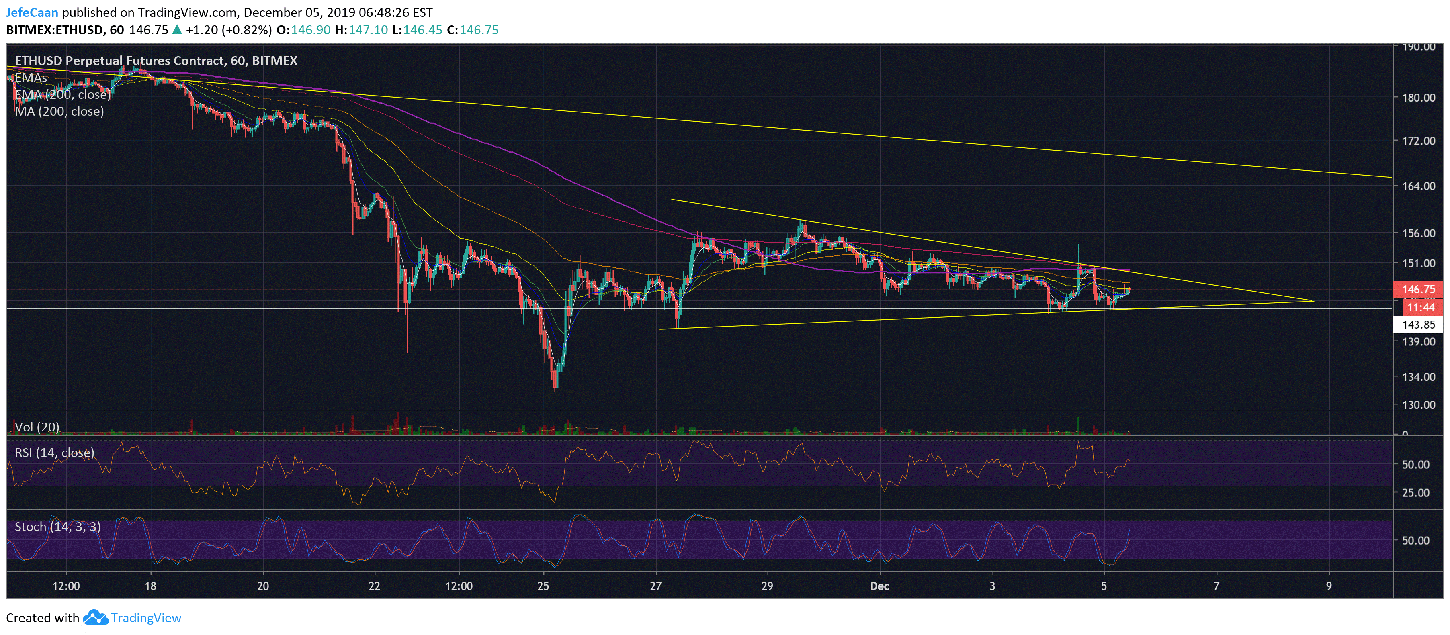 Ethereum (ETH) is close to making a big move that could come into effect in the next few days. The 200 moving average on the 1H chart for ETH/USD is now the line that would determine which way the price is going to break. No matter which way it breaks, it will be a big move. If it declines, we would be looking at a double bottom. If it goes up, we would be looking at a price target of $170 or higher. In any case, it is very important to stay focused at this time especially if you are holding other altcoins. This is likely to be a 10-20% move in Ethereum (ETH) which means that it could be a much more aggressive move in small and medium cap altcoins.

Good traders enter every trade with a risk management strategy in place. Most good traders would tell you that they don't bet on breakouts. This is because the price could break either way and the risk you would be taking on is not worth that 1-5% move near term. It is always important to wait for confirmation and not to be greedy because there will always be opportunities. There is no lack of opportunities in this market or any market. Even if you want to trade this breakout, you should also do so with a stop loss in place. Many amateur traders just let the trade get deeper into the red until their account is wiped out and they are liquidated. That is not trading; it is gambling. It is important to note that there is nothing wrong with not using a stop loss if you know what you are doing and can hedge or have other strategies in place for when the trade goes against you.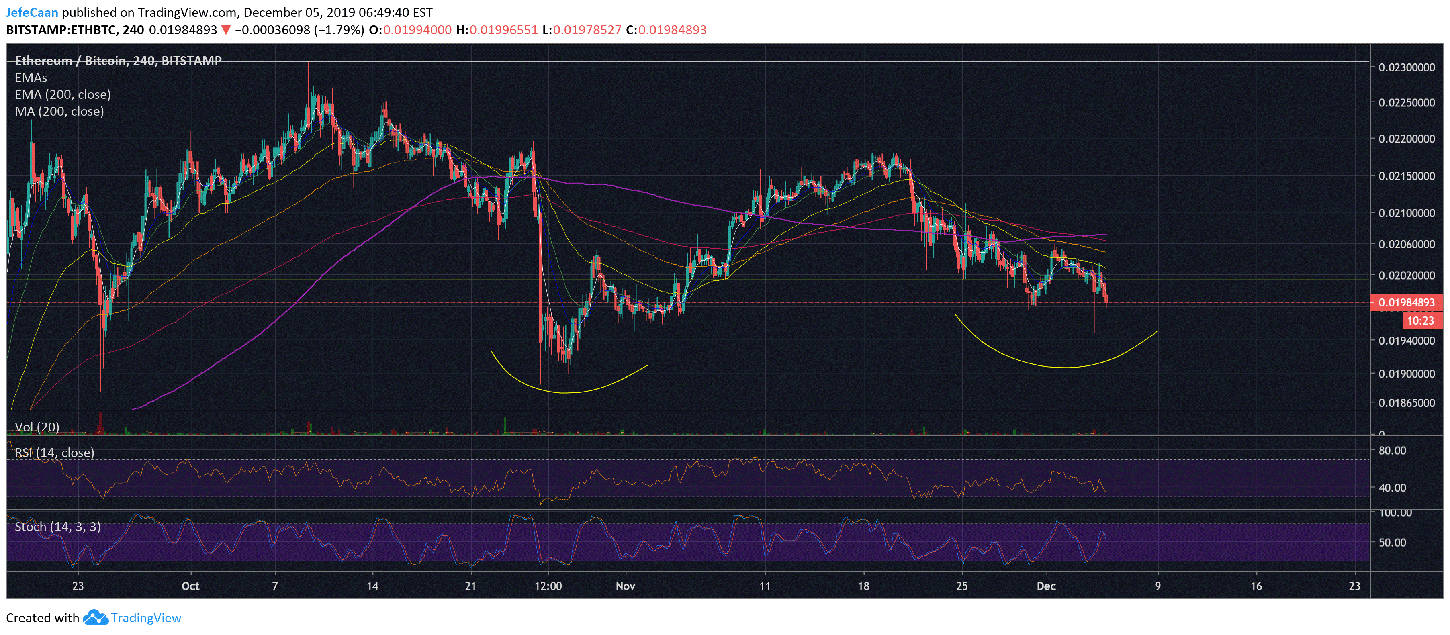 The 4H chart for ETH/BTC shows that Ethereum (ETH) has once again declined below the 38.2% fib extension level but that is not a big deal because the last time it happened, it ended up rallying much higher from there. If the same happens this time, we could be looking at a similar rally in case ETH/BTC has formed a double bottom. The 200 moving average is an important level for the price to retest. If we see a break past it then we would have confirmation of a near term altcoin run.
Ethereum (ETH) has been on a losing streak against Bitcoin (BTC) amid rising Bitcoin dominance. However, considering that Bitcoin dominance still has room to decline down to the 200 day moving average, we can expect a rally in altcoins near term. Be mindful though that this rally could be extremely short lived and may come to fruition before the beginning of next year. We could see a massive sell off around Christmas same as last year which is why it is important not to be overly bullish on the market despite the near term bullish outlook.