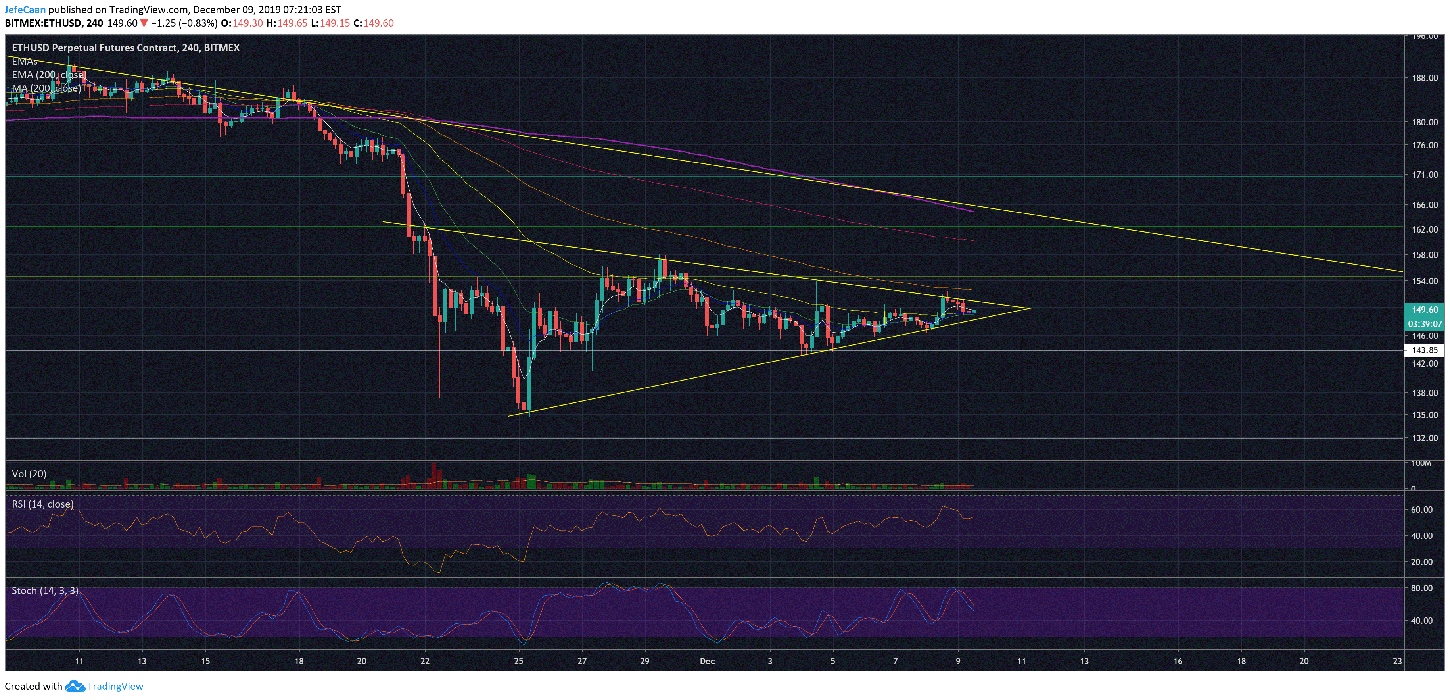 Ethereum (ETH) is all set for a major breakout in the next 24 hours. We could see sideways movement stall this breakout for a day or two but it is going to happen this week. The current outlook remains bullish and a rally towards the 200 moving average on the 4H time frame is highly probable. In case of a successful breakout, we might be looking at a near term target of $154 followed by a rally to $162. The price will face minor resistance at $162 as it is not a strong resistance which means that it could then go on to test the $170 mark. If ETH/USD ends up testing this mark, it would have to rally past the 200 moving average which is what we need to see before the next major downtrend.

The price of Ethereum (ETH) could break below the symmetrical triangle and crash hard from here but as with any potential move, before it happens, we always ask, "cui bono?" Who benefits from that move? It is true that there are a lot of big players with big bags but they have no reason to panic sell when they can inject FOMO into the market and get retail traders all excited again. So, not only do they do that, they end up liquidating retail bears that think the price could drop like a rock from current levels. Bulls make money, bears make money, but pigs get slaughtered. There is no point in trying to take on such enormous risk for an additional 1-5% in potential profit. This is why successful traders always wait for confirmation or at least have effective risk management strategies in place before they take that kind of risk.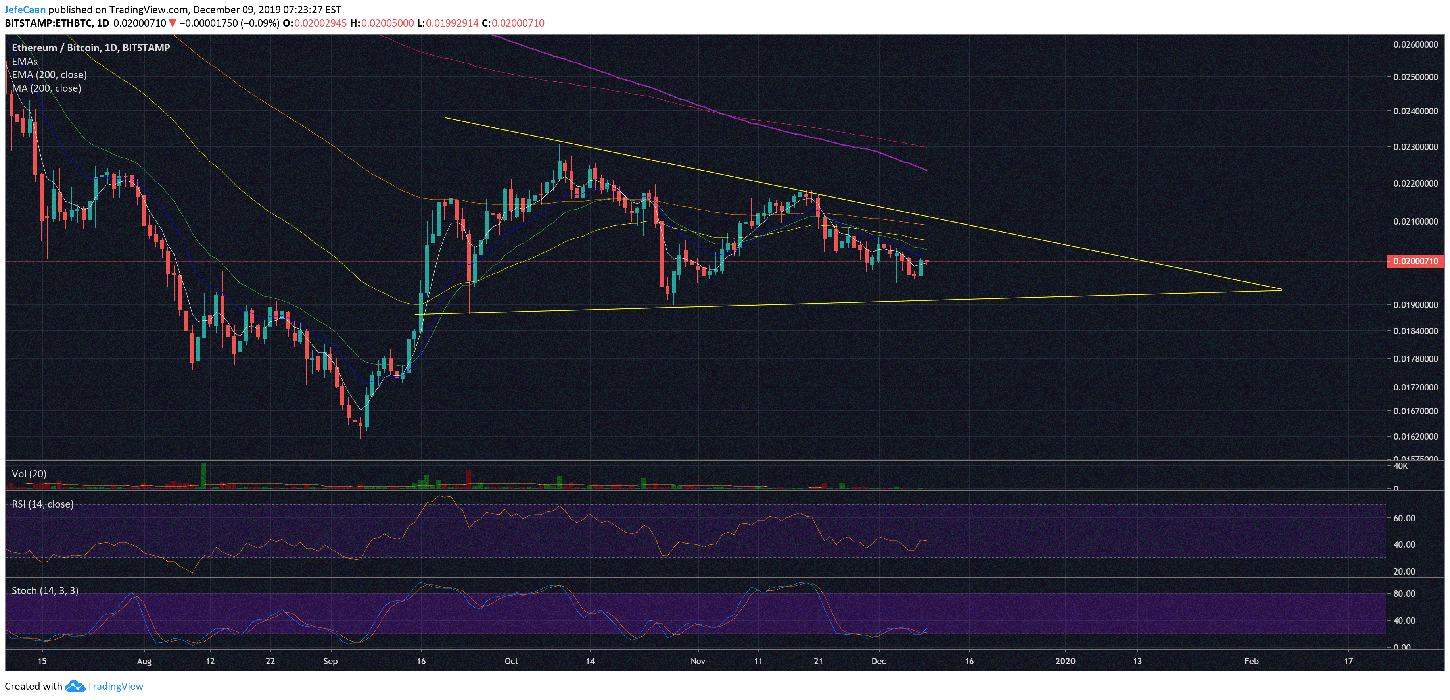 The daily chart for ETH/BTC shows that there is still plenty of room for Ethereum (ETH) to decline against Bitcoin (BTC). This means that there is still a good chance that we might see a Bitcoin pump ahead that could result in Ethereum (ETH) lagging behind Bitcoin (BTC) although it may gain against the US Dollar. The symmetrical triangle seen on this chart still has plenty of time to make a decision but for now it tells us that Bitcoin (BTC) could outpace Ethereum (ETH) in case of a Tether fueled pump.
Ethereum (ETH) is expected to rally towards the 200 day moving average against Bitcoin (BTC) before the next downtrend can begin. If we see the price decline down to the bottom of the triangle and find support, traders might want to look for an altcoin rally before the beginning of the next major downtrend. Ethereum (ETH) and other altcoins might see near-term upside but they remain at risk of losing a lot more during the next downtrend. It is therefore not a good time to be buying and holding cryptocurrencies waiting for a bullish cycle. Before that happens, we are likely to see a lot more blood in the market as this bear market is far from being over just yet.