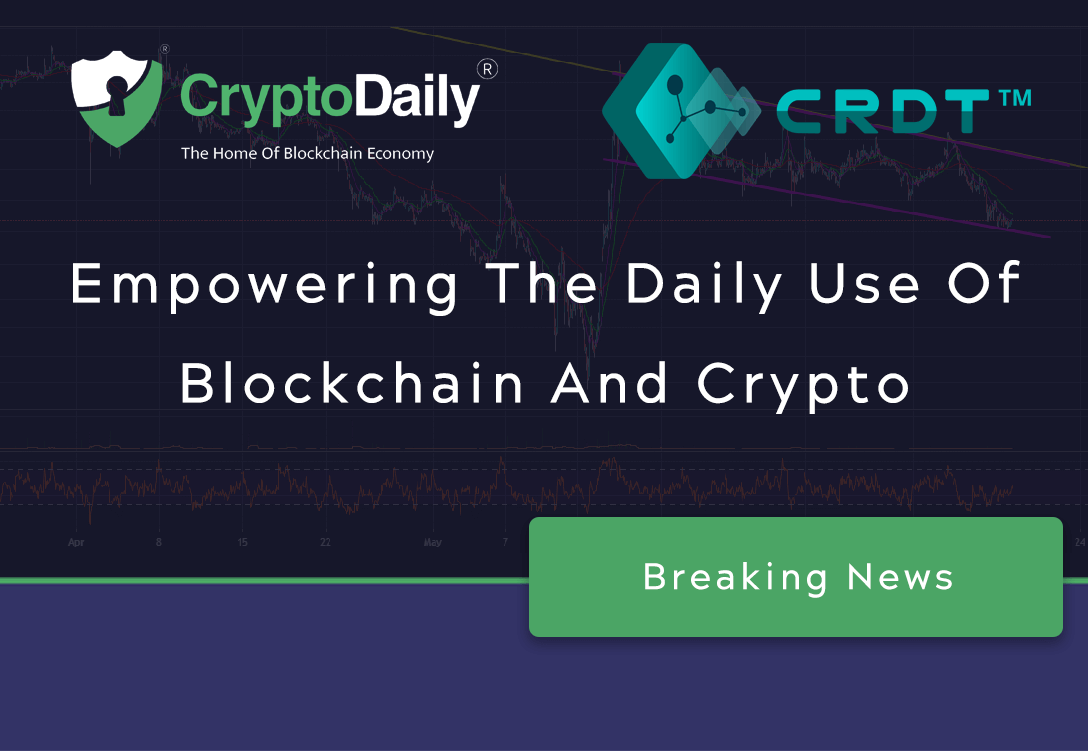 CryptoDaily Charts
In case you have not heard, our CryptoDaily Charts are now live and working perfectly on our website! This is our latest offering and allows charting users to analyse their favourite cryptocurrencies and digital assets. There are many reasons why we're very excited that CryptoDaily's Charts are now live. They are a great tool to stay current with your trading portfolio or analyse a new cryptocurrency.
Introducing CRDT Token
Perhaps our biggest venture yet is the introduction of our CRDT Token, something we cannot wait to share with the rest of the world.
Let us provide a quick rundown of CRDT Token and the road map for the future of the network.
As noted on our CRDT Token website, we will use some of the proceeds raised to launch our proprietary Blockchain network technology. As a media outlet dedicated to cryptocurrency, blockchain, and the digital economy, we produce a lot of content and our new blockchain network will help us store, manage, and deliver content more efficiently. . By the end of the second quarter of 2020, we are likely to have seen our IEO crowd sale, CryptoDaily Pay, our IoT-enabled advertising mainnet, and much more.

Please take a moment to review our complete road map.
Developing CRDT Utility
One of the most important things CryptoDaily can do with its new blockchain and digital technology is develop utility for the CRDT Token.
To this end: what is in CRDT Token for you?
By becoming involved with CRDT Token as a token holder, there will be a wide range of benefits. Several value-added services are being developed where CRDT Token will serve as a medium of exchange, including a rewards system. Also, CRDT Tokens will be used to remunerate content providers and specialists who submit their content to CryptoDaily. As a fast-growing media outlet, we anticipate this result in recurring demand for CRDT Token.
Please review the CRDT Token White Paper to learn more about our plans.
The token sale for CRDT Token concludes on 1st March 2020, or when all the tokens are sold, so make sure to get involved as early as possible!