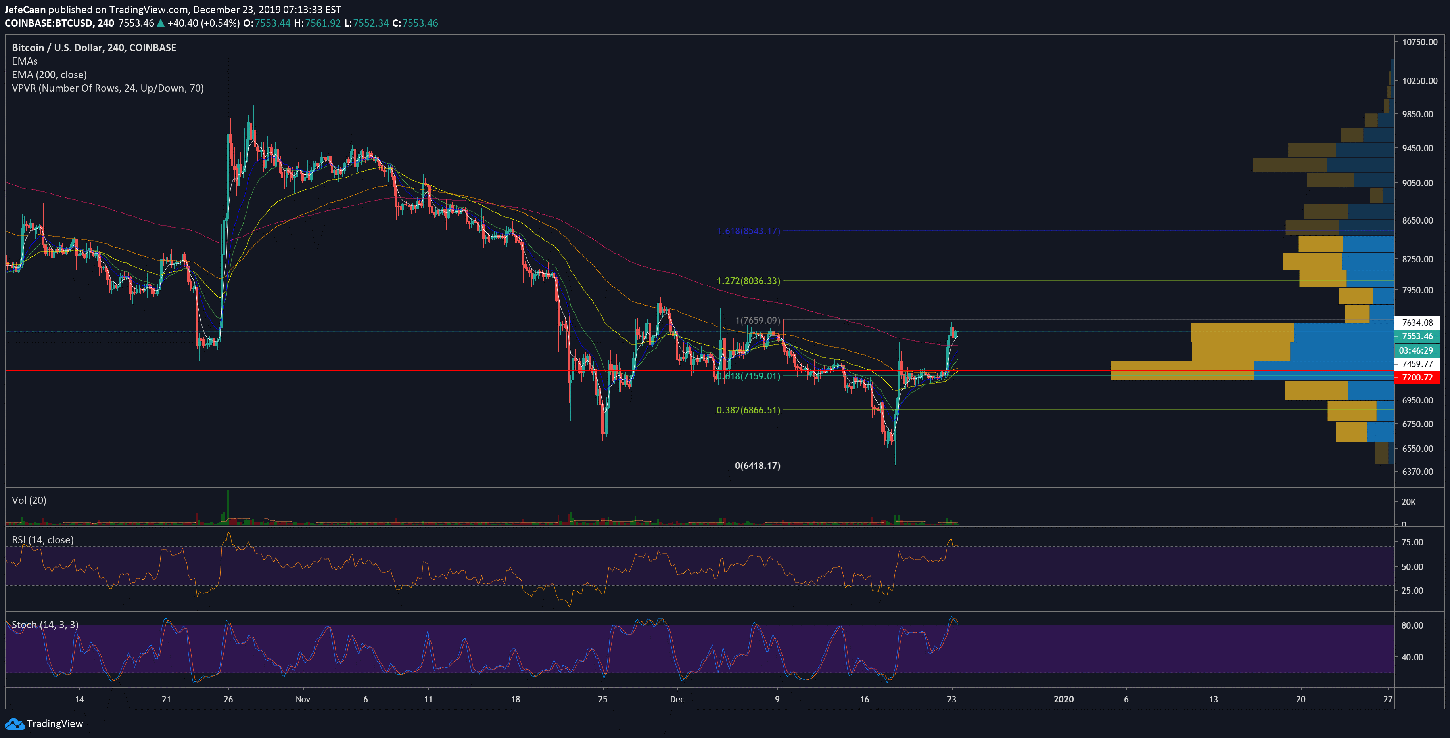 Bitcoin (BTC) has once again broken past a key resistance level raising hopes and paving the way for a potential rally towards $8,000 now that it has broken past $7,200. The price kept testing that level for a long while until it broke past it. The prolonged sideways movement was soon followed by an aggressive pump to the upside and BTC/USD managed to rise towards $7,634. There was some resistance at the $7,459 level but it couldn't stop the price from shooting higher. At this point, traders are eyeing further upside and for good reason because the major hurdle in the way was the resistance at $7,200. Now that it has been broken, the price could rally higher. However, caution is advised as the $7,634 level is not likely to be easily broken.

In fact, Bitcoin (BTC) could still end up repeating the same fractal that saw the price decline after it had topped out in the last week of October. This is a critical juncture that the price is now trading at because a break past the $7,634 level would increase the probability of Bitcoin (BTC) printing higher highs and higher lows. This would then change the outlook near term and the current downtrend might be broken. So far, there is nothing to worry about on that front but if we see a rally towards $8,000 things may change quickly. That being said, traders and investors ought to be careful and pay particular attention to the games market makers and the whales play around such key levels to mislead them. It is therefore very important to wait for confirmations whether it is a bullish or bearish. There will always be more opportunities and you do not have to ride the entire wave.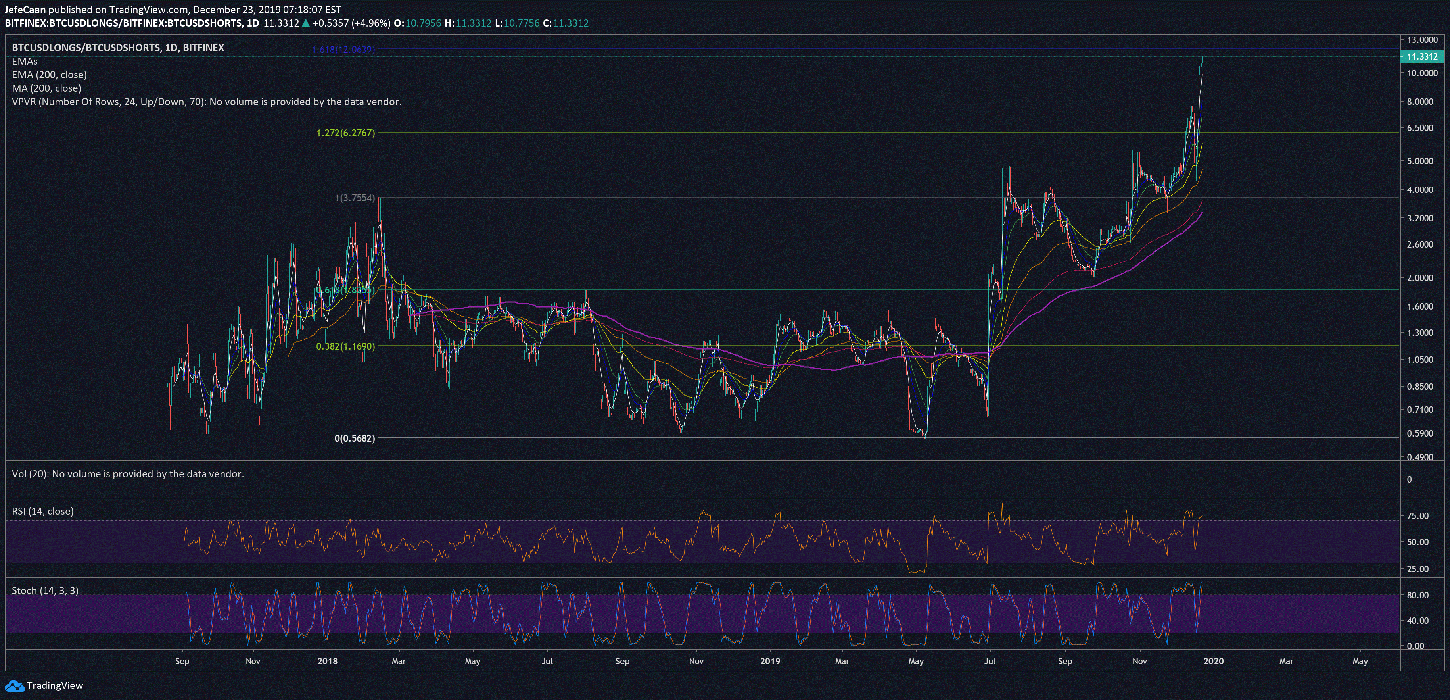 Bitcoin (BTC) longs have been rising parabolically against shorts and we have now seen the ratio, BTCUSDLongs/BTCUSDShorts reach a new all-time high. Now that this ratio has broken past the resistance at 1.272 fib retracement level, we can expect it to rally further to test the 1.618 fib retracement level. It is very likely to face rejection there and begin a long-awaited downtrend.
Despite the recent bullishness in the market, we have yet to see the ongoing correction come to completion. Bitcoin (BTC) bulls are still too optimistic. We have not seen capitulation in this cycle just yet and we won't until the price breaks below the strong psychological support of $6,000. In all fairness, I expect capitulation below $3,000 although most traders and analysts would disagree with me on that. In my opinion, a decline below $6,000 would still be too obvious and expected. Many people in this market are now talking about $5,500. The real blow to the bullish resolve would come when we have a break below $3,000 and even the bears don't know where the floor is.