The cryptocurrency revolution may have started over a decade ago with the launch of the Bitcoin network, but that doesn't mean it's too late for your business to consider accepting cryptocurrencies as a payment option.
Businesses, eCommerce platforms, and major tech companies around the world are beginning to launch cryptocurrency as a payment option, capitalizing on a growing market demographic that prefers to use digital currencies to pay for goods and services.
Statistics published by the University of Cambridge and Visa indicate that eCommerce and small businesses are the fastest adopters of cryptocurrency payment methods. Major enterprise organizations including Tesla, Microsoft, and Wordpress all accept cryptocurrency as a payment method, providing the massive cryptocurrency holder demographic with a new method of buying.
There's no shortage of success stories from companies that integrate crypto payments. Online travel and flight booking platform Travala launched cryptocurrency payments via Dash in December 2018 and now accounts for over 70 percent of all bookings made via the site through crypto.
Introducing crypto as a payment method offers a wide range of benefits that could improve your sales conversions, cash flow, and long term profits.
Why are Businesses Accepting Crypto?
The cryptocurrency market is notoriously volatile, with the prices of major digital currencies such as Ethereum and Bitcoin commonly shifting up to 20 percent in a single day. The decentralized nature of cryptocurrencies, however, offers a spectrum of advantages that can benefit small business owners.
Chargeback fraud is one of the most troublesome issues faced by eCommerce businesses. Statistical analysis of chargeback fraud reveals that reversed transactions cost businesses over $25 billion every year, which is currently increasing at a rate of 41 percent annually.
Cryptocurrency transactions, however, can't be reversed. Once a cryptocurrency transaction is made, it's committed to the blockchain and is completely available with no option to reverse within 30 minutes in most cases. Some cryptocurrencies that are designed for instantaneous payments, such as Dash, take just seconds to transfer.
The low cost of sending and accepting cryptocurrencies makes crypto payments attractive to businesses that suffer from expensive debit and credit card processing fees. Major debit and credit card processors charge anywhere between 2 percent and 10 percent to process card transactions, which can significantly impact the bottom line of many small businesses.
In contrast, cryptocurrency transactions can be executed with fees as low as a fraction of a cent, saving merchants, eCommerce platforms, and small businesses thousands of dollars in card transaction costs.

Crypto Payments Are Accelerating Cash Flow
The immediate availability of cryptocurrency payments is a major cash flow boost for small to medium enterprises. When customers make purchases via credit or debit cards, payment processors typically take several days to release funds to businesses.
When a business relies on a fast cash turnaround, these delays can seriously inhibit profitability. The added slow transaction execution process associated with SWIFT or SEPA transfers made to traditional banks can exacerbate this bottleneck, forcing business owners to dip into personal funds to overcome temporary cash shortfalls.
Cryptocurrency payments can be converted to fiat currency as fast as they are accepted via multiple peers to peer or centralized exchange platforms, delivering immediate cash flow to small businesses when they need it most.
Crypto Opens the Door to New Business
In addition to boosting cash flow and reducing payment acceptance overheads, cryptocurrency payment options also open up an entirely new demographic of cryptocurrency holders as a potential new customer base.
Data published by HBUS, a research partner of major cryptocurrency exchange Huobi, indicates that cryptocurrency awareness has more than doubled since 2018. Cryptocurrency ownership has increased from 8 percent to 20 percent of respondents to a survey conducted by HBUS, revealing a rapidly growing market segment of cryptocurrency users.
Opening the doors of your business to cryptocurrency holders leverages this new customer market, as well as exposing your business to the clientele that may have previously been unavailable.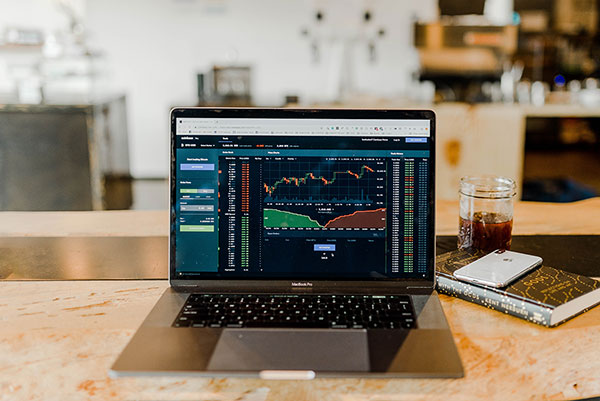 How Can Your Business Start Accepting Cryptocurrency?
The methods you can use to accept cryptocurrency at your business vary depending on the type of business you're operating.
Retail cryptocurrency payments can be accepted via a variety of different means. In some cases, accepting cryptocurrency via a simple QR code at the point of sale can be the simplest method, but the dedicated third-party point of sale cryptocurrency payment systems can streamline acceptance for larger-scale businesses.
Accepting cryptocurrency as a payment method is relatively simple for online retailers and eCommerce platforms. In most cases, accepting cryptocurrency online is as simple as integrating a Wordpress plugin, or getting set up with a third-party crypto payment platform such as BitPay. Some third-party cryptocurrency payment processors offer the option to convert into fiat currency instantly.
If your business accepts cryptocurrency, it's likely that you'll want to trade it for fiat currency at some point. Exchange platforms such as Rubix makes it possible to quickly trade crypto for fiat currency without compromising your personal data.
If you're considering selling cryptocurrency profits generated from your business, it's important to consider the tax implications. Consulting with small business accountants regarding crypto payments is a good idea if you're not sure of the impact crypto payments will have on your taxes.