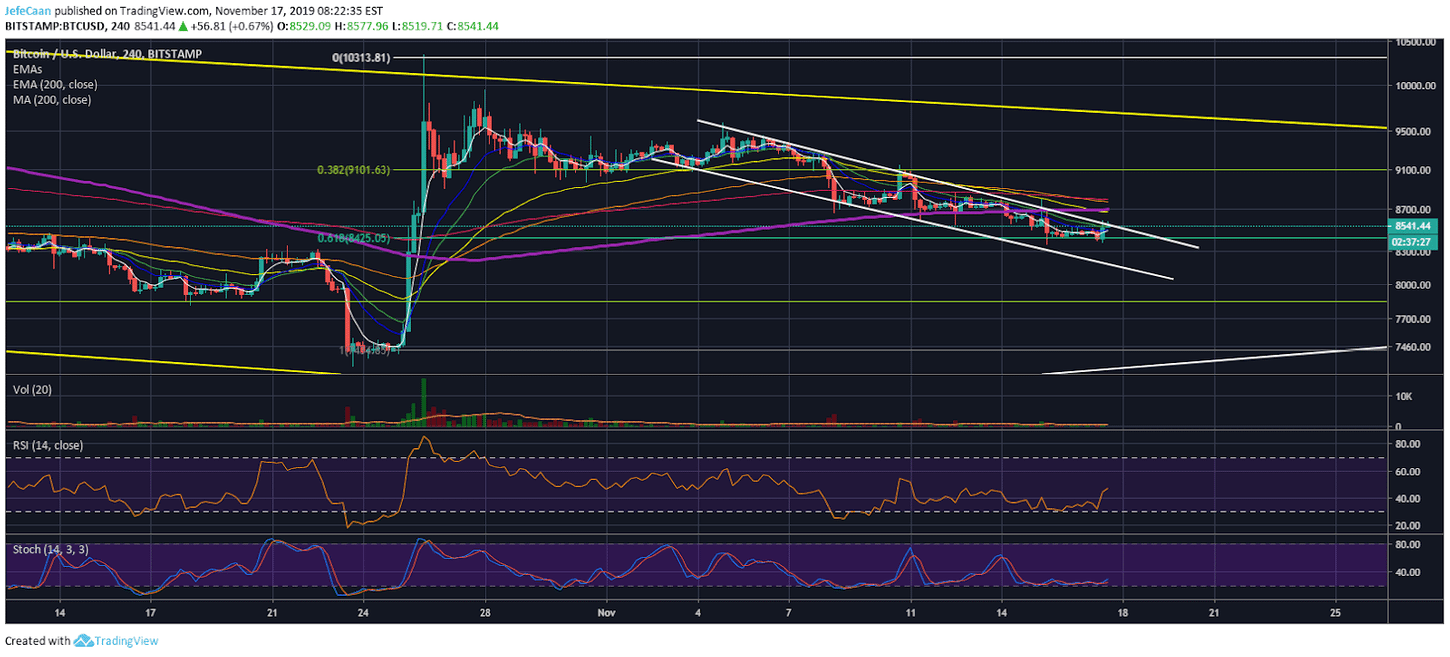 For the past few days, Bitcoin (BTC) bears have been eagerly waiting for a sharp decline. However, so far what we have seen is that the price has ended up declining but more in a slow bleed manner rather than an aggressive one. It appears that many of the big players in this space do not want to spook retail bulls just yet. We do not know what plans they really have for making that happen but so far they are relying on manipulated pumps along the way to keep their hopes high. We have seen one such pump recently again. After the massive 43% pump in just two days, such manipulated pumps have become a common sight in this market.

The 4H chart for BTC/USD shows how the price reversed a bearish move to $8,370 in a matter of minutes. The red candle turned into a green one and many of traders that entered shorts during the decline were liquidated. While it would not have been the most prudent thing to do as a responsible trader to have been short selling without a confirmation, there is no denying that manipulation has become more rampant in the market. The market makers and the whales are more comfortable making the bears the target of such manipulation for now because the vast majority of retail bulls seem unbothered by it. In fact, they welcome such manipulation if it means pumping the price higher.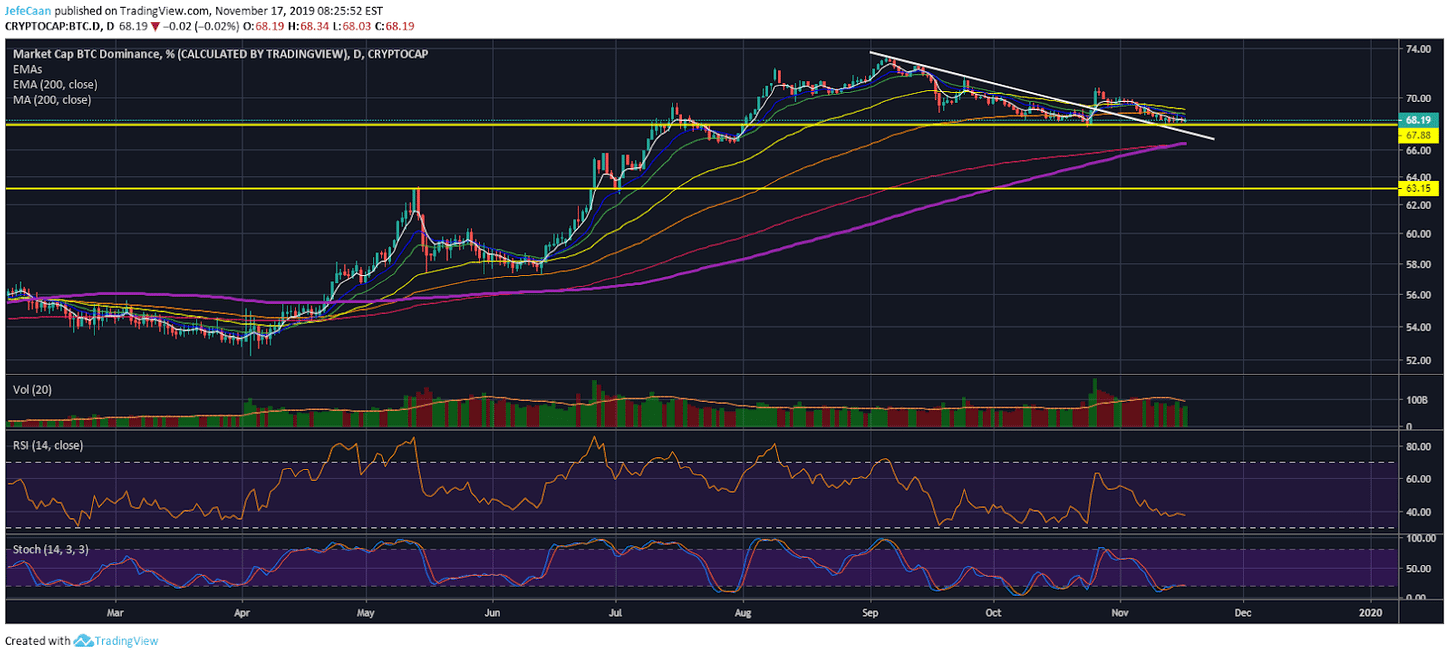 The daily chart for Bitcoin Dominance (BTC.D) shows that the downtrend might soon come to an end when we see the 200 day moving average being tested. However, just like the price of Bitcoin (BTC), Bitcoin Dominance (BTC.D) is declining in a slow bleed manner towards the 200 Day MA. We could see a sudden rise in dominance again short term as we have seen numerous times before during this rally. Most of the time, a sudden rise in dominance has led to the price of Bitcoin (BTC) temporarily outpacing the rest of the market.
Bitcoin is also easy for a lot of the big players to manipulate which is why it would not be surprising to see manipulated pumps in BTC/USD along the way. That being said, we need to realize that the market has been long overdue for a correction to the downside. It will happen sooner or later. The real question is, "how long is it going to take?" So far it appears that if this slow bleed continues we might see the price decline to $7,800 in a sluggish manner. The outcome of such a move would be that the bulls would keep buying the dip and the bears would keep stopped out along the way trying to short the market. There is a high probability that a crash will eventually happen but it is most likely to happen when retail traders least expect it to happen.