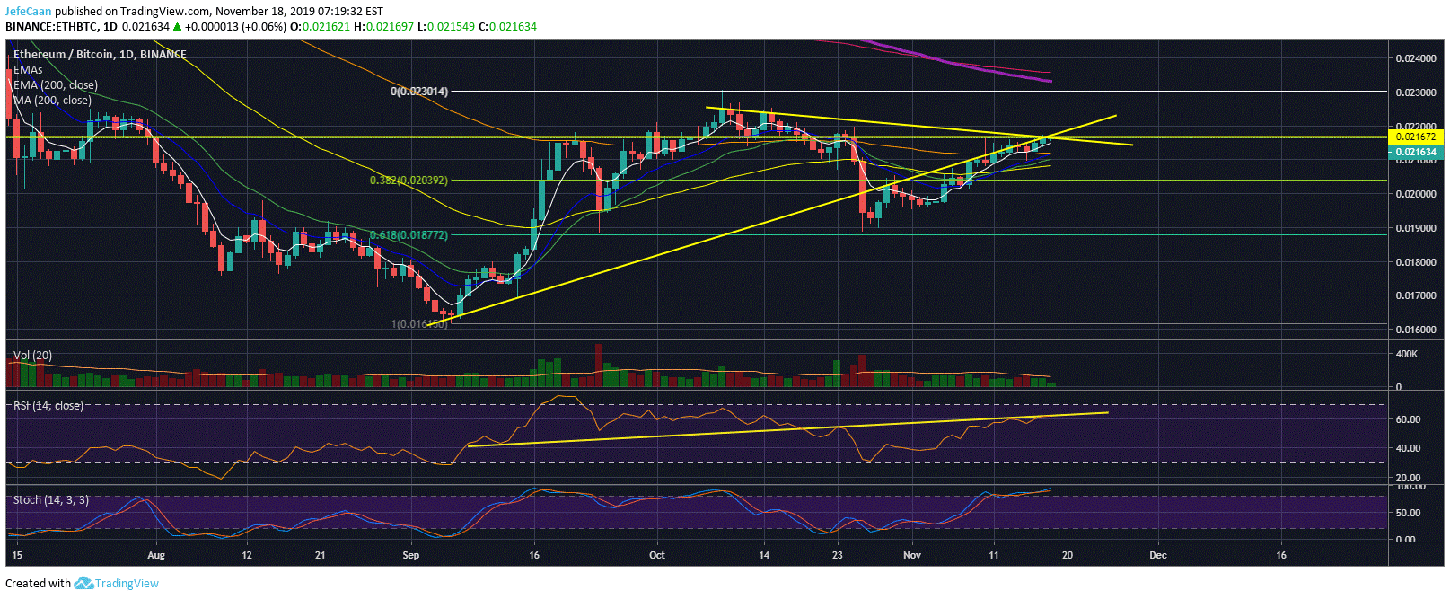 Ethereum (ETH) is ready to enter a new bear trend against Bitcoin (BTC). The daily chart for ETH/BTC shows that the pair has now run into a confluence of resistance levels that will be very hard to breach. There are two trend line and one horizontal resistance line that the pair has to break past if it is to begin a new uptrend. So far, it has become very clear that Ethereum (ETH) has run out of room to rally against Bitcoin (BTC). RSI on the daily chart for ETH/BTC has also run into a key resistance and is now eyeing further downside. The next downtrend in ETH/BTC is likely to be an aggressive one. In fact, it could be a lot more aggressive than what we have seen recently.

The next downtrend in ETH/BTC is likely to be more like the one we have seen between August and September. That would be painful not just for Ethereum (ETH) but the rest of the cryptocurrency market and it would coincide with an overall downtrend in the market. We have seen during periods of downtrend that Bitcoin (BTC) holds its ground better compared to other cryptocurrencies. The same is expected to happen this time which will be in tandem with what we expect to happen in ETH/BTC. It will also be in sync with a trend reversal in Bitcoin dominance (BTC.D) in the days and weeks ahead. All of these developments spell bad news for the cryptocurrency market in general and altcoins like Ethereum (ETH) in particular.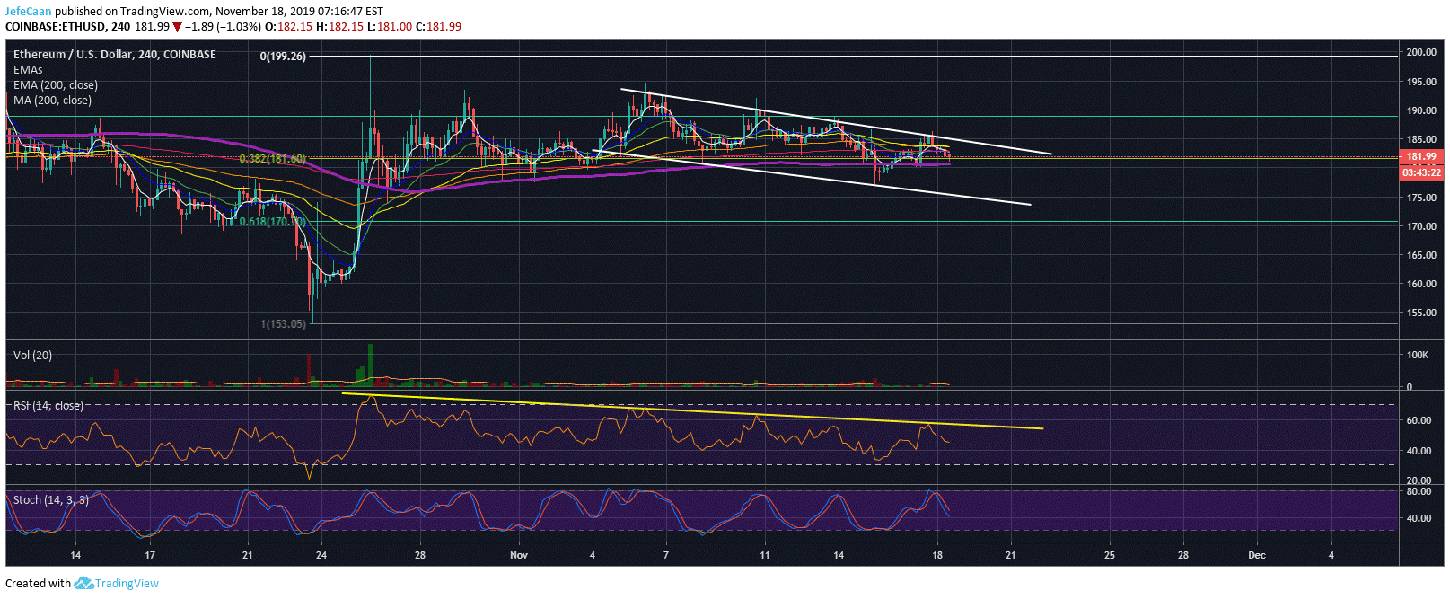 Ethereum (ETH) is also trading within a strong descending channel against the US Dollar (USD). This channel has yet to be broken to the upside or to the downside. However, the probability of this channel being broken to the downside is much higher at this point. Once ETH/USD declines below the 38.2% fib extension level, it would be hard to get back above it. We can see it find support on the 61.8% fib extension level next but the most probable scenario is that it will fall through it to decline much lower.
We know that BTC/USD is bracing up for its next downtrend, one that will be even more devastating for coins like Ethereum (ETH). We can expect a decline of more than 20% in Ethereum (ETH) from current levels in case of such a decline. It would not be surprising if the cryptocurrency ends up declining close to 40% from current levels. It may therefore be a good idea to wait if you intend to accumulate for long term. Ethereum (ETH) could decline much lower long term before it finds its true bottom. Considering that the stock market is on the verge of a long overdue correction, altcoins like Ethereum (ETH) remain a very risky investment at this point especially at current prices.