Bitcoin (BTC) is going to crash hard from here sooner or later. Certainly, it is not going to happen in a way that would give more people a chance to short it at good entries, but is going to crash nonetheless and the next target that we would see it decline to is to the 21 EMA next month and then eventually below that down to the trend line support. I expect that trend line support to be broken and BTC/USD to enter a descending triangle that might also be eventually broken and that is when we will see the price decline below $3,000 to find its true bottom. I have previously mentioned a range of $1,200-$1,800 for the price to find a bottom in.

However, I am no longer convinced that it could be the floor because now that everyone has seen what is really going on, smart money might be reluctant to buy even at those prices. The last few days have exposed extreme manipulation in this market the likes of which we have never seen before. It was surprising to see that not because of the Bitcoin status quo doing that with no fear of prosecution but them doing it with no regard for how this will affect retail traders that they prey on. Whenever a move like the one we see a recently would be around the corner, I'd say the market makers are going to do it but without spooking the horse. So, if there were a large number of shorts that had piled up, they would liquidate them systemically. However, this time they have spooked the horse.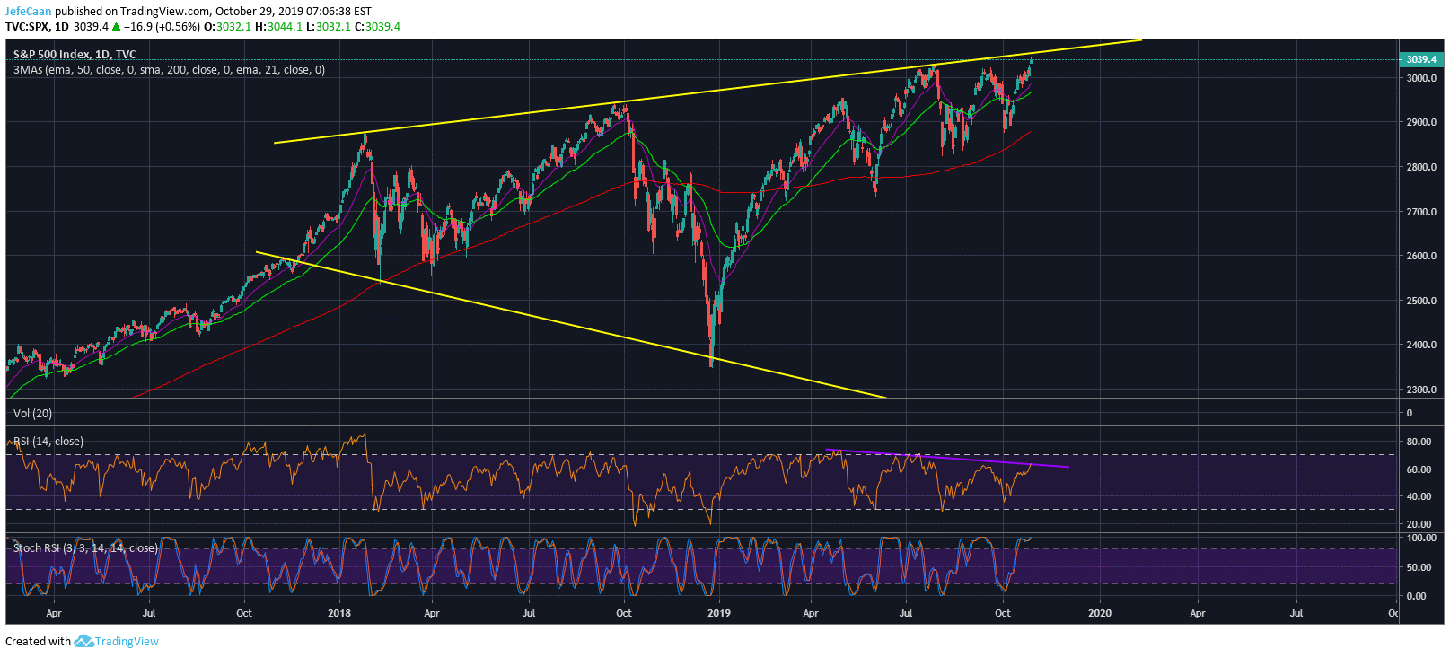 Regardless of what happens in BTC/USD short term, the big picture is clear on both the Bitcoin (BTC) chart as well as the daily chart for the S&P 500 (SPX). We can see that the S&P 500 (SPX) made a new all-time high recently but it is now close to the beginning of a downtrend. This downtrend will once again inflict serious pain on the cryptocurrency market just as it has in the past. It is therefore not a time to be considering going long on the market confusing these manipulated pumps for real buying interests.
The future outlook of the stock market as well as the cryptocurrency market is bleak and it is only a matter of time that we see a sharp decline in both markets begin. We have seen the stock market decline before the cryptocurrency market in the past. BTC/USD followed soon afterwards as it crashed below $6,000 and declined to $3,133. This time, the decline could be much more devastating as the S&P 500 (SPX) could decline much harder. This is why I'm not so sure anymore that BTC/USD could find a bottom between $1,200 and $1,800 as it could decline much lower.