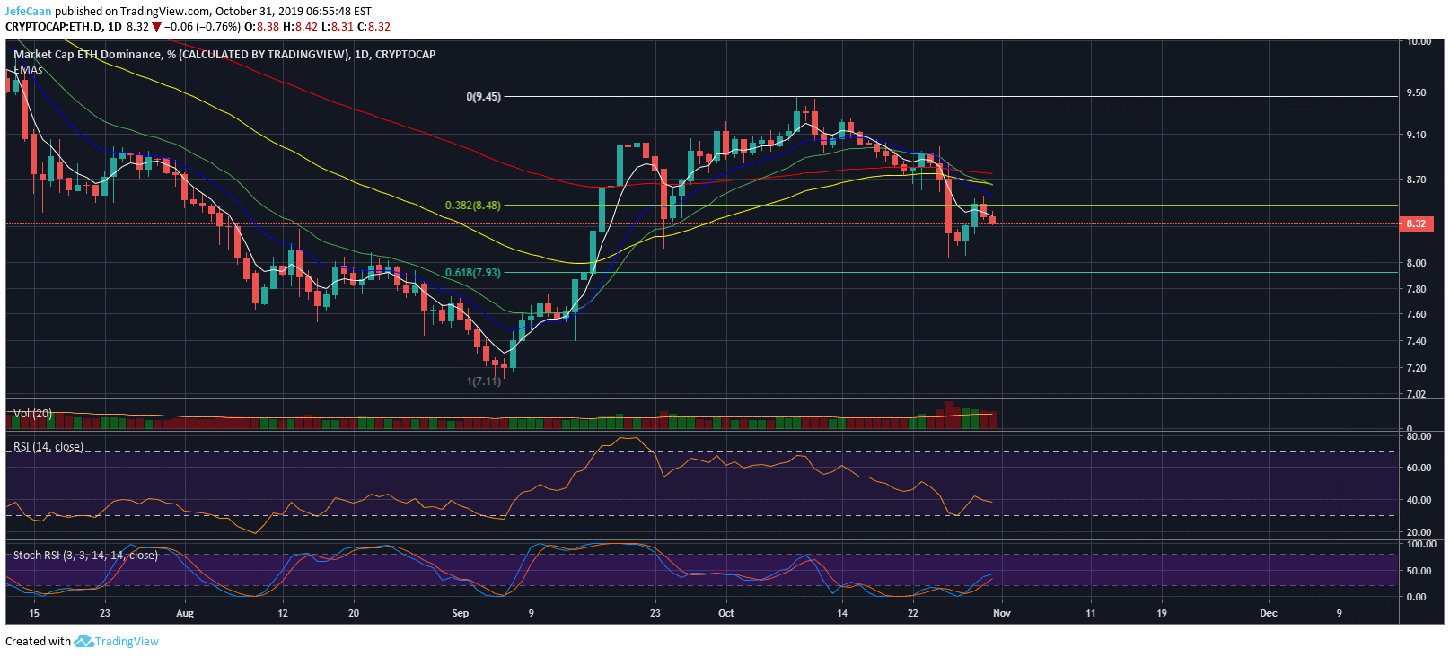 Ethereum dominance (ETH.D) has declined below the key 38.2% fib extension level and has now entered a bear trend. We expect Ethereum dominance to decline sharply in the days and weeks ahead. The next level of support for Ethereum Dominance (ETH.D) is the 61.8% but long term it is likely to decline much lower. As Bitcoin dominance continues to rise, we would see Ethereum and other altcoins experience more pain. Most altcoins recently declined below key support levels against Bitcoin (BTC). As the market enters another downtrend, we will see more cryptocurrencies experience further pain and eventually most blockchain projects that do not have a good use case would be wiped off the market.

The cryptocurrency market is a nascent market but unlike startups, most cryptocurrencies in this market are not backed by any business. In other words, you are not buying stake in the business by buying those coins. This raises serious concerns as to the valuation of most of the projects. Even though cryptocurrencies like Ethereum (ETH) are utility tokens that do not have to be backed by a business or provide stake in the company, it is still a fair question whether the token is worth its current price. In my opinion, it still quite overpriced considering the utility of the network and the overall demand. We now have other blockchains that can do what Ethereum (ETH) is doing which does raise the question whether Ethereum (ETH)'s valuation is fair.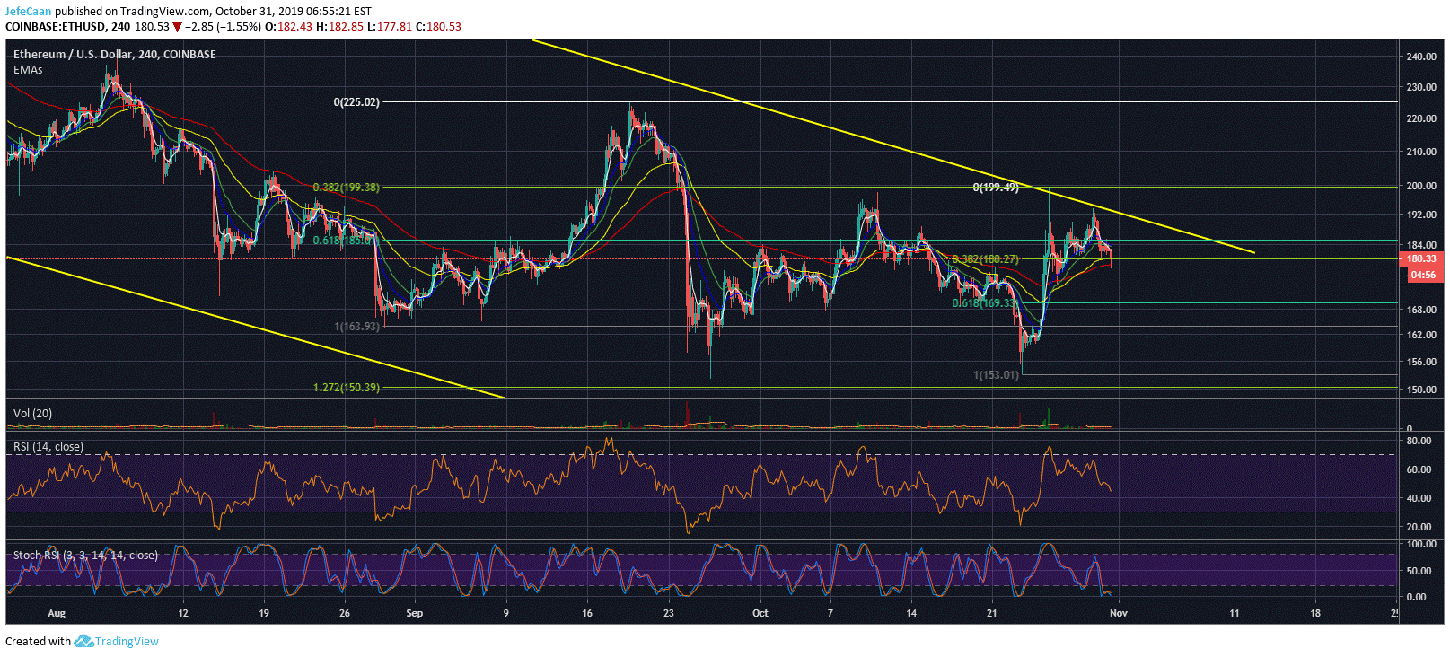 Most of us are aware that Ethereum (ETH) owes much of its rise in valuation to a large number of ICOs conducted on the platform. In order to participate in those ICOs, you had to buy Ethereum (ETH). Considering the current sentiment towards ICOs and how it will be affected in the near future as more and more ICO projects go belly up, it is a fair question to ask whether Ethereum (ETH) will be able to maintain its valuation. Keeping fundamentals aside, even the technicals do not support that. We can see on the 4H chart for ETH/USD that the price is ready to decline sharply soon as it breaks below $180.
At this point, most investors are waiting for another pump just like the one we saw before. As unreasonable as that may be, that is what a lot of traders are expecting after the recent pump because they think the market has just flipped bullish and we will continue to see more and more of these pumps when all it has been was the big players trying to sell into short squeezes. Now that they have run out of bears, they want to trap in as many bulls as possible before they pull the trigger. Needless to say, retail traders will be hurt. There is nothing wrong with being bullish on the market but it is important to ask why.