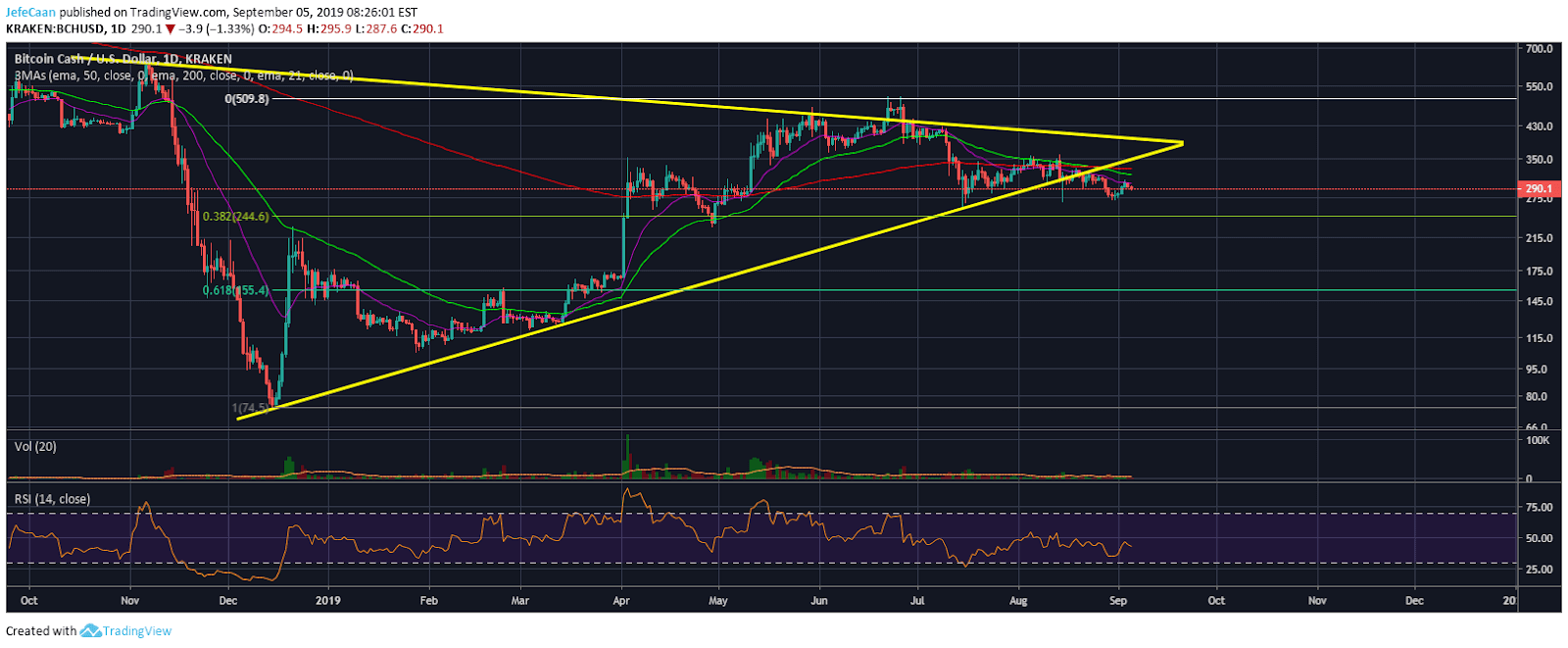 Bitcoin (BTC) seems to be preparing for a decline and so is the rest of the cryptocurrency market. Bitcoin Cash (BCH) being an altcoin is at an even bigger threat. However, a lot of people are still very interested in whether Bitcoin Cash (BCH) could rally as Bitcoin (BTC) falls. The reason they ask that question is because this has happened in the past. We have seen an inverse correlation between Bitcoin Cash (BCH) and Bitcoin (BTC). If you were following the Bitcoin Cash (BCH) hashwar last time that lead to a hard fork, you would understand how manipulated all of that was. It exposed the power and the influence that a small number of people have in this market.

The daily chart for BCH/USD shows that the price has broken out of a large symmetrical triangle and is now waiting for its next big move. Unlike Bitcoin (BTC), a lot of these altcoins have already broken the symmetrical triangle to the downside and are now awaiting a strong move to the downside. We expect all altcoins to crash very hard from here as Bitcoin (BTC) begins to fall, but is that going to include Bitcoin Cash (BCH) as well? In my opinion, yes it will. There is a context to every time there is an inverse relation or any relation for that matter between two or more cryptocurrencies. Sometimes, it is a result of events like the struggle for mining power between the whales. This leads investors into thinking that an inverse correlation exists and they start buying which further strengthens that notion.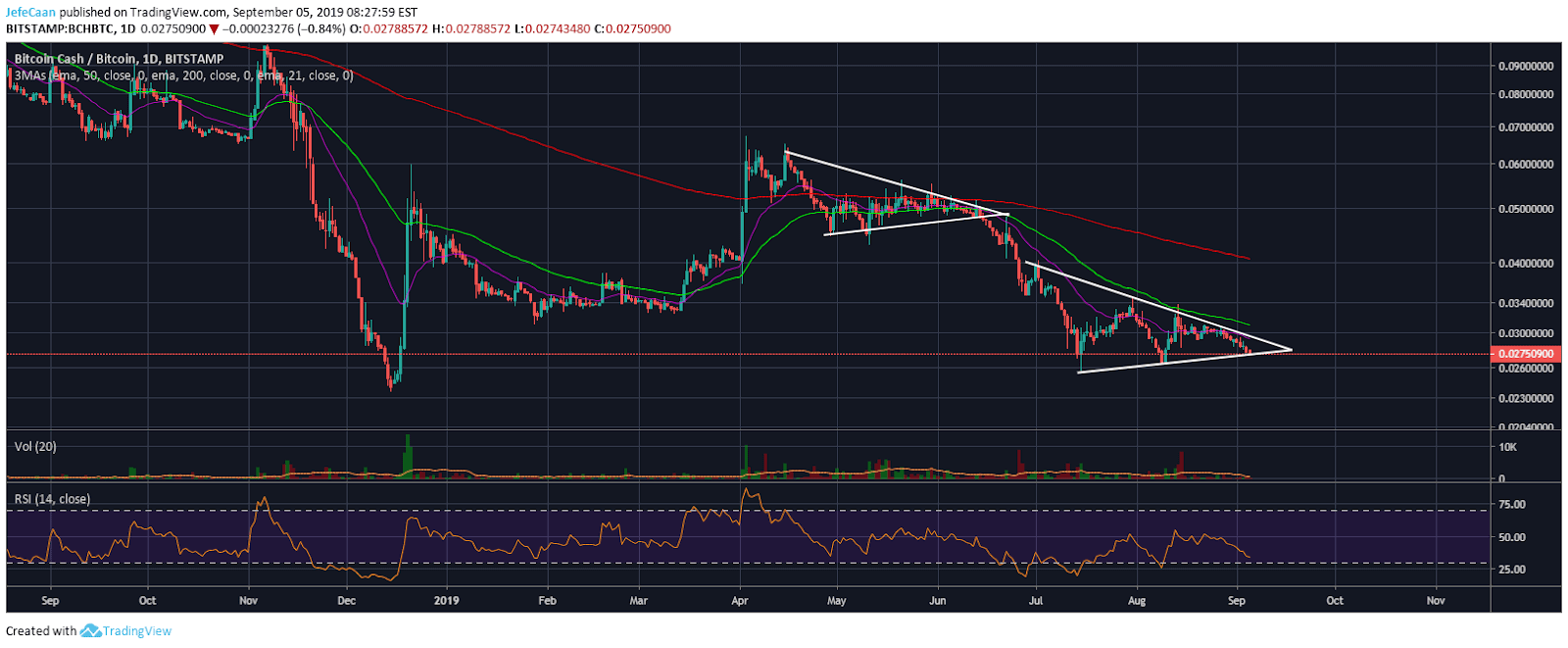 Bitcoin Cash (BCH) does not have the same credibility as before. Regardless of the price effects of the previous hash war, a lot of investors were left dejected to see their investments at such risk knowing full well that just a few people, in that case Jihan Wu, Roger Ver, Craig Wright and Calvin Ayre had the power to make or break their investment. It exposed how decentralized Bitcoin Cash (BCH) really is and if that happens again for whatever reasons, investors would be ready for it and they would want to protect their investments by moving out of Bitcoin Cash (BCH) rather than risking it because this time it may as well be the end of Bitcoin Cash (BCH).
Like it or not, Bitcoin Cash (BCH) is a Bitcoin (BTC) spin off that does very little on its own. It poses a Bitcoin (BTC) alternative but it cannot do that for long as future upgrades make Bitcoin (BTC) faster and cheaper to transact with. This does not bode well for the proponents of Bitcoin Cash (BCH) so I would not be surprised if they make some desperate attempts to save it but that would be very short lived and now that we are on the verge of a major move to the downside on Bitcoin (BTC), I don't think Bitcoin Cash (BCH) is the coin that anyone would want to hold to better protect their downside as the market bleeds. The daily chart for BCH/BTC shows the manner in which it has declined against Bitcoin (BTC) before and we are now very close to seeing it decline in a similar manner most likely within this month.