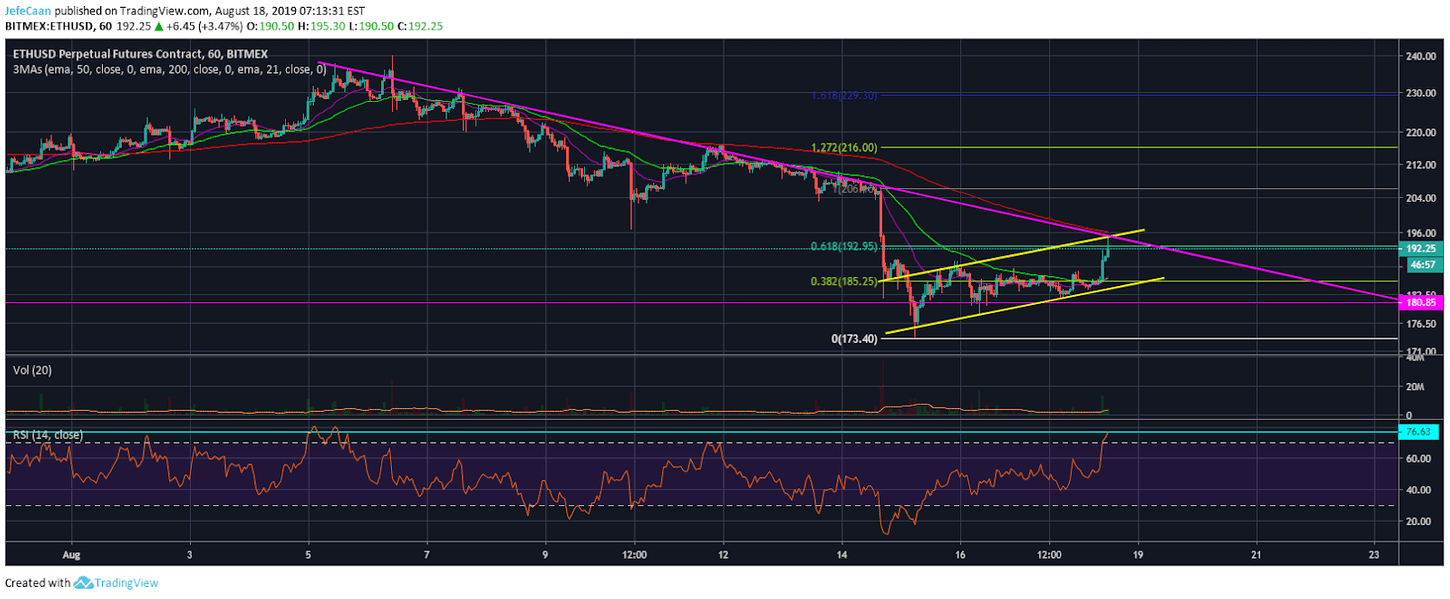 Bitcoin (BTC) bulls are fighting a battle and that battle is to prove to the world that Bitcoin (BTC) could be a good hedge during times of crisis and that it can be a store of value. That may be considered a lost battle as well but not as lost as the one Ethereum (ETH) bulls are fighting and in this analysis we will see why. First of all, while Bitcoin (BTC) is hailed as digital gold by some, Ethereum (ETH) is not digital anything. It is just a smart contracts platform that derives its valuation from the high number of useless ICOs that have been accepting ETH as the primary payment method. So, if everyone was buying ETH to partake in ICOs, it is not surprising to see how Ethereum (ETH) became the second largest coin by market capitalization.

Ethereum (ETH) still has an unjustifiable market capitalization and the price still remains in a downtrend. If we take a look at the 1H chart for ETH/USD, it has run into the 61.8% fib retracement level as well as a strong trend line resistance at the same time. Meanwhile, its RSI has shot past 70 and it is trading in a bear flag that could break to the downside anytime now. In the recent past when its RSI was above 70, it was followed by large moves to the downside. The same is expected to happen this time but not just because it has rallied to far too fast. Ethereum (ETH) has run into a confluence of resistance zones and is now in no position to rally higher from here. This means that the bears are better positioned to take control and drag the price below $180 resulting in ETH/USD forming a lower low.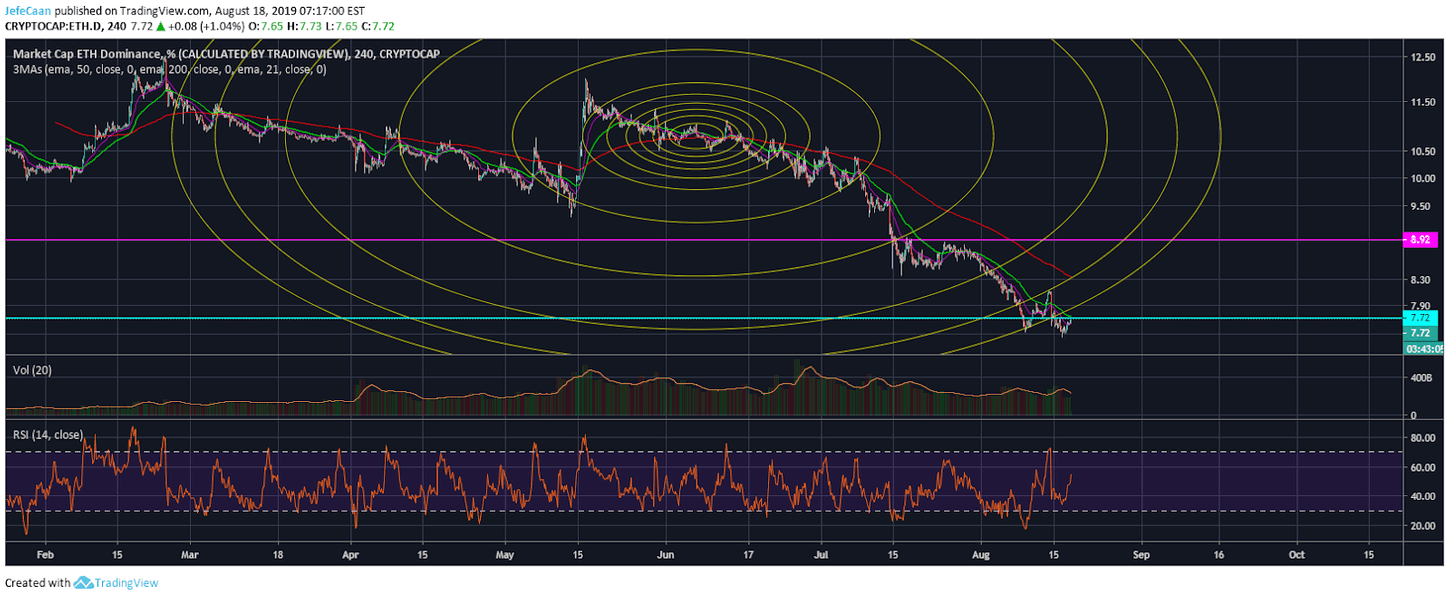 If we take a look at the 4H chart for Ethereum Dominance (ETH.D), we can see that it already broke below our fib circle and is now trying to test the last broken ring again. However, before it could do that, it got stopped at a strong resistance around the 7.72 mark and is now expected to decline further. One thing that is very important to note here is that when we are in a bull market or an altcoin season, Ethereum (ETH) dominance rises not falls because cryptocurrencies like Ethereum (ETH), Ripple (XRP) and Litecoin (LTC) outperform Bitcoin (BTC) most of the time during a bull market.
The fact that Ethereum Dominance (ETH.D) is in a downtrend tells us that there is more downside to come for the market. A lot of popular influencers on Crypto Twitter have recently changed their tone but they won't admit that they were wrong and we are still in a bear market. I think the next few months will make that clear to everyone when Ethereum (ETH) falls to a double digit price and ends up falling below the $80 mark to find its true bottom towards the end of this bear market.