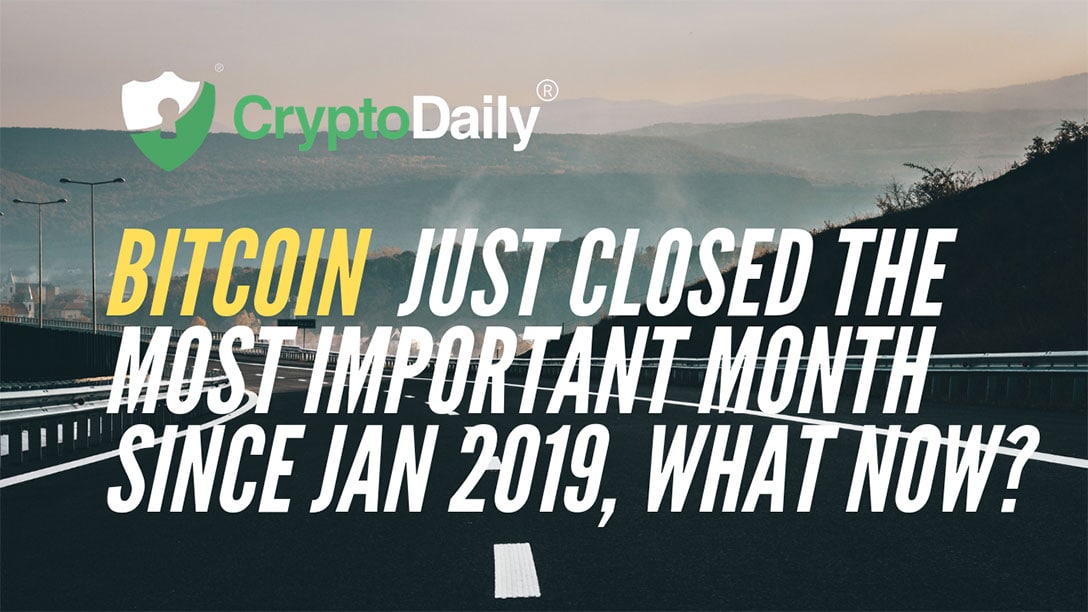 Bitcoin (BTC) has just closed its most important month since January, 2019. We can see that the close is very bearish and signals further downside. BTC/USD formed a wick to the top of the previous all-time high and has now retraced significantly from there. The price ended up closing not only below the 61.8% fib retracement level but also below a strong resistance level. If we take a look at the weekly chart, we can see that the price has formed a gravestone doji. This is usually a precursor to further downside. The price has topped out here and further downside can be expected now that we have a bearish setup. If we take a look at BTCUSDShorts, we can see that the number of shorts declined more than 67% in a single day yesterday. Now, why would this happen if things were normal?
See, the whales had most of the retail traders believing that we are about to see a short squeeze but that did not happen. The number of shorts fell but the price did not rise. The ground is set to shake out the bulls now and when that happens, the price will fall. As we can see on the smaller time frames, BTC/USD remains in a downtrend. The RSI is close to being oversold which tells us that the price might trade sideways for a while before it drops further. If we take a look at Coinmarketcap, we can see that everything is down. Bitcoin is down more than other coins which tells us that something is seriously wrong. We are certainly not in an altcoin season and BTC/USD rarely falls more than other coins. It holds its ground while other coins fall even though it may lag behind when altcoins rally.

There is no reason why all of this is happening apart from the fact that professional investors smell trouble. If we look at the weekly chart for BTC/USD, we can see that no serious investor would want to stay in at this point after the price has just formed a gravestone doji. In addition to that, we have a rejection at a historical trend line support turned resistance and close below the 61.8% fib retracement level. For those that are bullish long term, there may still be hope for Bitcoin if prices recover after the decline in the weeks and months ahead.
However, it might take a long time now as cycles get expanded when more money enters and leaves a market. It is important to note that BTC/USD could begin another bull market in the future or it may not for all we know because it has done something unprecedented by breaking below the key trend line support in November, 2011. This might be a sign that something different could happen this time but we don't know that yet. What we do know though is that the price will decline from here and keep on falling most likely till the next halvening in June 2020 when it finds its true bottom.