Providing the height of exclusivity and luxury, the Yokubo Club is rapidly cementing its reputation as one of the most sought-after VIP tickets in Ibiza. It is the perfect location to enjoy the best sounds that the party island has to offer at the 'We Rule Ibiza' events which take party seekers on an exciting musical adventure.
Since its release last month by Dragon Ambassador Zaira Muñoz, the song 'We Rule Ibiza' featuring the incredible talents of MC's Don Kino and Ross Elvar is set to be one of the hottest anthems of this summer! Zaira and her team behind the single launch managed to capture the real magic and beauty of the White Isle and add its essence to the song.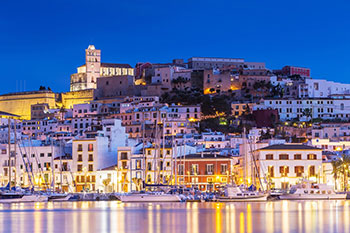 It didn't take long for the party goers to link the 'We Rule Ibiza' song and the events held at the Yokubo Club whose already jam-packed waiting list went off the scales. If you haven't heard it yet – where have you been? Click this link now to listen to the hottest track of the summer!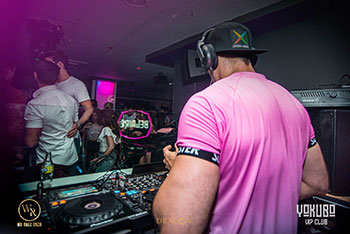 The Balearic Island of Ibiza is a real gem boasting some of the world's best dancefloors and regularly attracting superstars of the scene such as David Guetta who dropped tunes by Adriatique and Maceo Plex last summer. This season looks like it is going to be an absolute scorcher as well, with The Pete Tong Sessions seeing Erick Morillo and eclectic duo ARTBAT dropping explosive sets through the first weeks of June.
With the music industry projected to generate $30 billion in revenue by 2030, now is the time for forward-thinking artists and promoters such as Zaira to implement Dragon Blockchain Innovation in preparation of the exciting launch of Dragon Music later this year.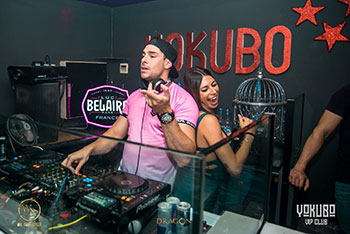 Zaira is an extremely versatile artist who is equally at home promoting and hosting parties across the White Isle as well as behind the turntables dropping the latest beats to the delight of thousands of her followers on Instagram.
As Dragon Music starts to take shape be sure to check out what fellow Dragon Music Ambassadors Motoe Haus, Irregular Live and Mr Mike are up to as the summer season truly kicks in.
With Dragon Coin, the world's number one entertainment coin and the free to download Dragon Social Wallet become the digital currency of choice through the entertainment industry make sure to get yours now.