加密每日 - 现在在微信上线!


Crypto Daily是加密货币和区块链新闻的发源地,由我们的专家团队和坚定的加密爱好者为您送上!
凭借我们的国际性影响力,包括在新加坡和英国的办事处,我们的目标是为全球读者提供完美的加密货币新闻解决方案。我们的网站涵盖各种加密货币新闻,从区块链故事到货币比较,以及关于钱包,采矿和加密交换的最新新闻。
我们对我们的网络和社区感到自豪。我们专业的团队致力于让客户了解最新的新闻和事务。通过使用我们的网站,您可以轻松并放心,因我们的团队已为您完成了艰苦的工作。我们的新闻是最新的,价格合适,总体而言,我们的社区正在蓬勃发展。我们在各个领域都非常有经验,我们希望与您分享这经验。
我们对透明度有着坚定的信念,因为这就是加密行业的意义所在,对吧?为了使我们的网站尽可能透明化,我们希望能确保以最多语言提供新闻 - 因此,我们目前正致力于制作70个多语言的网站,这些网站将呈现由本地人翻译的突发新闻。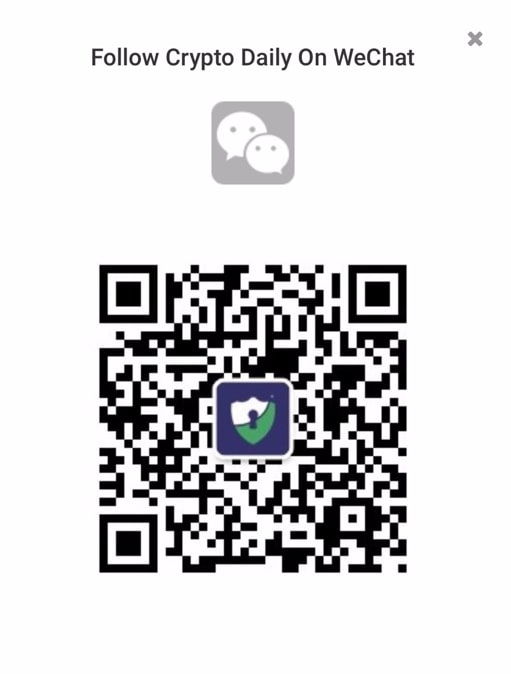 我们现在骄傲地发布我们的第一个翻译网站,为我们不断增长的中国观众而建。现在,我们有一个功能齐全的网站,在我们的内部中文翻译团队的帮助下,为中国观众无缝地呈现我们的新闻。
微信是中国最大的社交网络,每月用户超过10亿,可以使用短信,社交媒体和移动支付。这还包括访问本地和国际新闻,以及访问您一直在寻找的重要加密标题!Crypto Daily现在可以自豪地宣布,我们与中国最大的社交网络一体化,因为我们现在正在使用微信!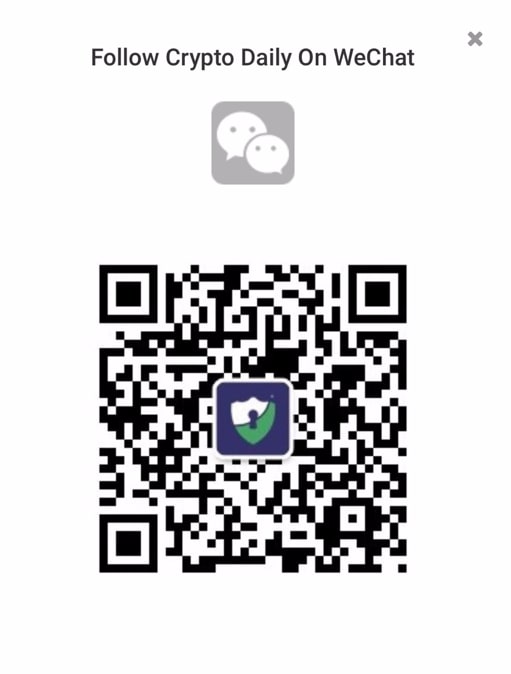 微信用户,立即扫描我们的二维码找到我们吧!

这标志着Crypto Daily未来的激动人心的时刻,因为我们实现了探索真正的国际性扩展的目标。我们只是想在全世界传播加密这个词,现在,多亏了微信,我们的社区继续以前所未有的速度发展壮大。

Crypto Daily is the home of cryptocurrency and blockchain news, brought to you by our team of experts and committed crypto enthusiasts!
With our international reach, including offices in Singapore and the UK, our aim is to provide our worldwide audience with a perfect cryptocurrency news solution. Our website covers a variety of cryptocurrency news, from blockchain stories to currency comparisons, as well as up to date news on wallets, mining and crypto-exchanges.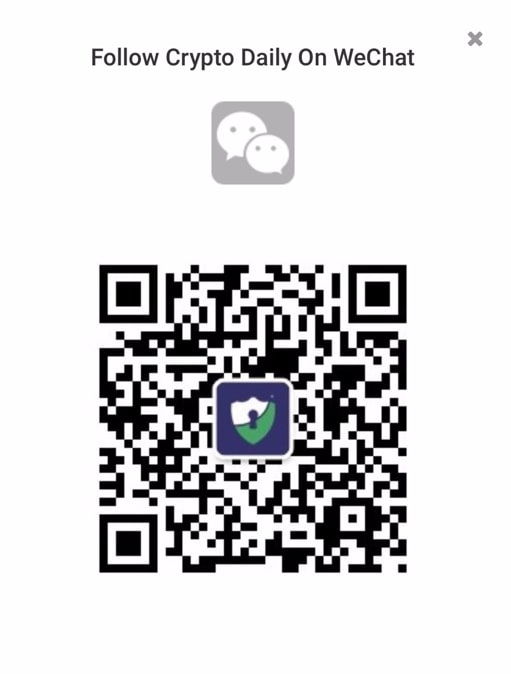 We are proud of our network and our community. Our dedicated team strive to keep our customers up to date with the latest news and affairs. By using our website, you can be rest assured that our team have done the hard work for you. Our news is current, the prices are right and overall, our community is thriving. We are all very experienced within our individual fields, we want to share this experience, with you.
We have a strong belief in transparency, as, this is what the crypto industry is all about, right? In order to make our website as transparent as possible, we want to ensure that our news is available in as many languages as possible – therefore, we are currently working on the production of 70 multilingual websites that will present our breaking news, translated by native speaking translators.
We are now proud to announce the release of our first translated site, built for our growing Chinese audience. Now, we have a fully functioning website that seamlessly presents our news for our Chinese audience, with the help of our team of in-house Chinese translators.
WeChat is the largest social network in China, giving over 1 billion users per month, access to messaging, social media and mobile payments. This also includes access to local and international news, as well as access to the important crypto headlines that you're always on the lookout for! Crypto Daily can now proudly announce, our integration with the biggest social network in China, as we are now live on WeChat!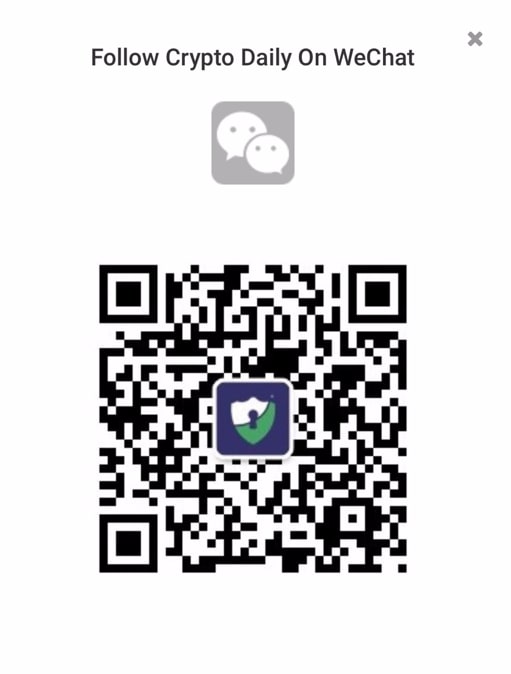 WeChat Users, find us by scanning our QR code now!
This marks a very exciting time for the future of Crypto Daily, as we reach our goals of exploring real international expansion. We simply just want to spread the word of crypto across the world, now, thanks to WeChat, our community continues to grow bigger and faster than ever before.