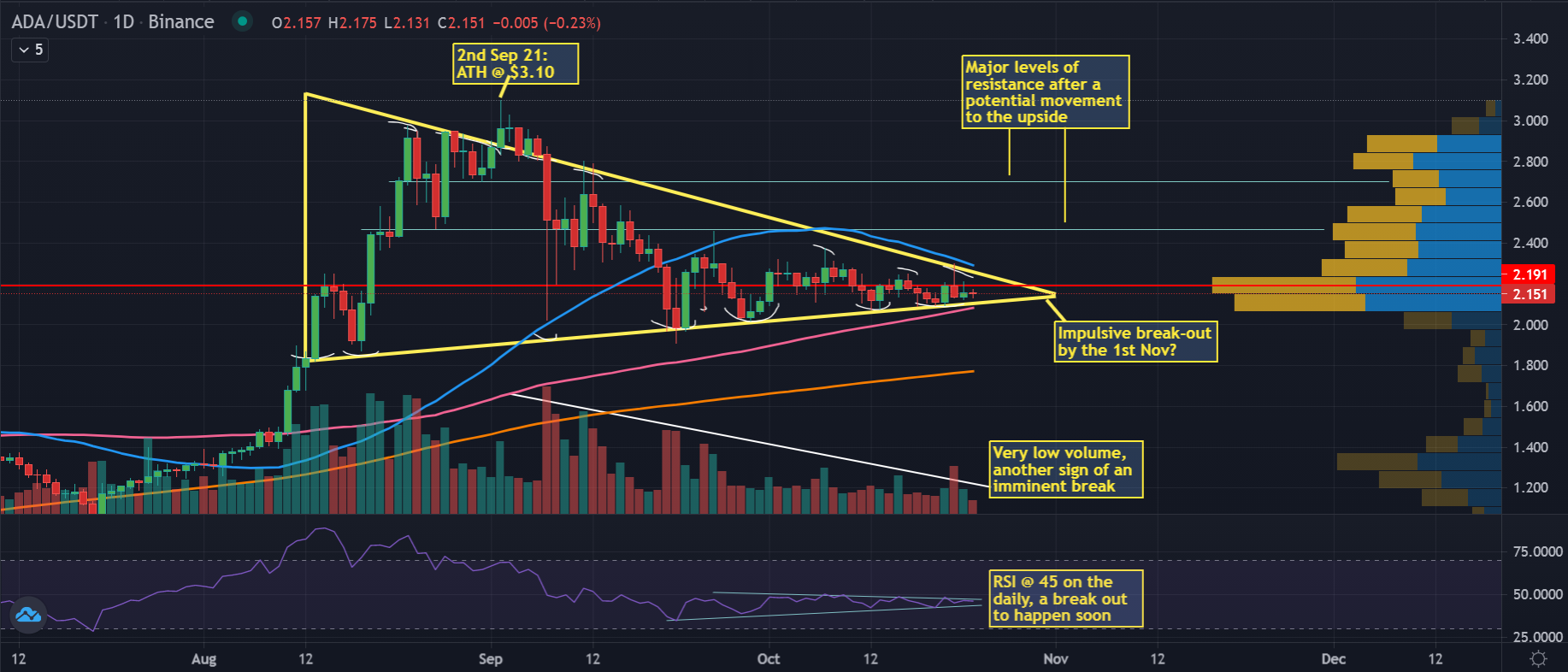 by

Crypto Daily

4 days ago
ADA TO END ITS PROLONGUED PRICE STAGNATION As an editor for cryptodaily.co.uk, I have written my crypto insights on ADA (ADA/USDT) for roughly a month now. During this whole period...
by

Nathan Bentley

April 19, 2018
It's a new day and things are looking quite fantastic on the markets this morning. Perhaps it's something to do with the lovely weather. Or, more likely, this could be...

by

Crypto Daily

October 05, 2021
Bitcoin (BTC/USD) was 12 percent up and Ethereum (ETH/USD) was 10% also in the green compared to last week's close - while Cardano native token ADA (ADA/USD) was trading at...