Dubai, United Arab Emirates, August 3rd, 2023, Chainwire
Dubai has emerged as a global VDA hub and digital market convergence by 3.0 Verse will further benefit the global markets and users.
In the dynamic world of large number of trading platforms and cryptocurrencies, the need for an intelligent, information driven and comprehensive user-friendly trade routing platform has never been more crucial. Today, 3.0 Verse is extremely happy to unveil from Dubai, its 3.0 Verse solution, a cutting-edge trade routing platform that brings together the best of both Centralized Finance (CeFi) (Binance, Huobi, Gate IO and OKX) and Decentralized Finance (DeFi) (AAVE, Compound, Curve, Uniswap, Sushi swap and Pancake swap).
This innovative platform is poised to revolutionize the crypto trading experience, providing users with seamless access to multiple exchanges, decentralized protocols, information, analytics, BoTs and support ecosystem all from a single interface. The 3.0 Verse solution also has a media channel through 3.0 TV and an educational channel through 3.0 University.
A World of Convenience and Efficiency
Multi-Market Trade Routing Platform- The heart of 3.0 Verse lies in its Multi-Market Trade Routing Platform, offering a ground-breaking solution to the fragmented trading experiences faced by crypto participants. This feature empowers users to effortlessly trade on renowned CeFi exchanges along with multiple DeFi platforms besides automated BoT Trading. The beauty of the platform is that a user can do all this from one unified screen and single technology infrastructure. With 3.0 Verse, gone are the days of multiple KYC verifications and the hassles of navigation between exchanges. Our platform consolidates the crypto trading experience and support system on a single platform.
Empowering Traders with Knowledge
Trending Coin Monitoring and Market Calls In markets, knowledge is power. 3.0 Verse equips traders with invaluable insights through its Trending Coin Monitoring feature, tracking the hottest coins across CeFi platform, routing lending and borrowing or swapping based on most AI driven most efficient markets.
Additionally, the pooled Market Calls feature offers a success rate of over 86% in the last five months, providing users with expert market analysis. Armed with curated content and timely information, traders can confidently make informed decisions. If the users desires to use trading strategies without manual intervention due to long trading hours then the users can use their desired Trading Strategies through the inbuilt trading BoT.
"In an ever-evolving crypto landscape, convenience and significance are paramount for crypto participants. 3.0 Verse aims to revolutionize the trading experience, uniting CeFi and DeFi on one intuitive platform. At 3.0 Verse, we believe that curated content, market news, data and analytics is instrumental in guiding the users towards smart and informed trading decisions. We constantly enrich the crypto community through 3.0 Verse, 3.0 TV and 3.0 University. With this pioneering trading platform, we aspire to open new doors of opportunities for all crypto enthusiasts." said Mr. Mayur Poddar, Director of 3.0 Verse.
The Technology
The 3.0 Verse solution is a technology wonder as it handles massive real-time market prices, data, news, orders, trades, queries, analytics, BoTs processing, index computation and education content of LMS of 3.0 University, videos of 3.0 TV, from multiple sources and then aggregates, disseminates and confirms transaction online real time 24/7 with extremely low latency. The 3.0 Verse solution is robust, fault-tolerant, auto-scalable architecture and highly secure with Google Cloud Armour.
3.0 Verse invites all crypto enthusiasts and traders to embark on a transformative journey. With its intuitive interface, inclusive access to CeFi and DeFi, and expert market insights, users can navigate the crypto universe with ease and confidence.
Mr. Mayur Poddar, added: "3.0 verse App is a technology innovation designed to converge global market ecosystem, efficiency and ease of operation for the users trading in virtual digital asset class. We are happy to have strategic collaborations with the ecosystem partners to ensure that end users have seamless access to markets and services. We are open to partnerships with multiple partners who wish to reach end clients with their products or service as our efforts are collaborative and in the interest of the end users. With a focus on technology innovation, information analytics, and user-centric convenience, we aim to empower individuals to navigate the crypto universe with confidence and ease and yet make informed choice."
The TV interview on 3.0TV can be found here– https://youtu.be/QpGViKhwyhY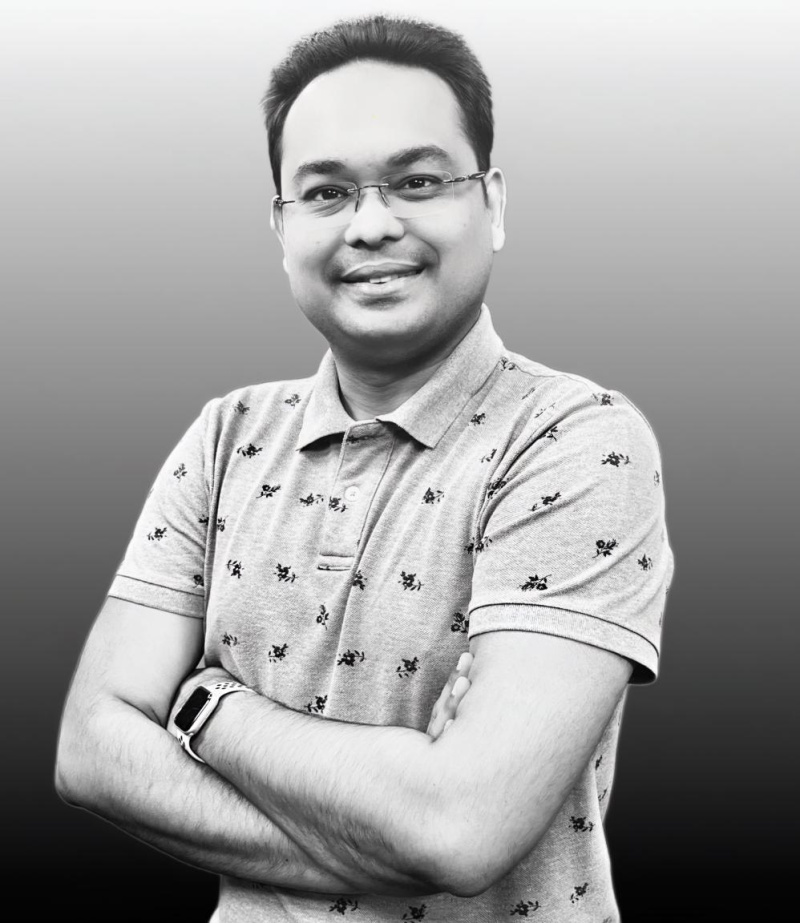 About 3.0 Verse
3.0 verse is a one-of-a-kind global digital super app, which brings multiple crypto exchanges on a single platform. Users can leverage unparalleled and unprecedented benefits by accessing the world's top CeFi and DeFi exchanges on a single dashboard. Trusted by more than 3 million users across the crypto industry, 3.0 verse is on an indefatigable mission to create an ever-growing ecosystem of digital asset class trading that can transform lives.
Contact
Director
Mayur Poddar
3.0 Verse
[email protected]