Singapore, Singapore, June 20th, 2023, Chainwire
Tokenaut a platform specializing in identifying the next moonshot memecoins and NFT projects, has announced its official launch. The platform's debut will be accompanied by a giveaway and airdrop to jumpstart the journey.
Tokenaut provides users with insights into emerging memecoins and NFTs throughout the crypto market. The platform uses an AI algorithm that crawls Twitter, Google, and other online platforms to assess whether a prospective project is fundamentally sound. Using predictive algorithms, Tokenaut can analyze whether a project is likely to succeed or fail.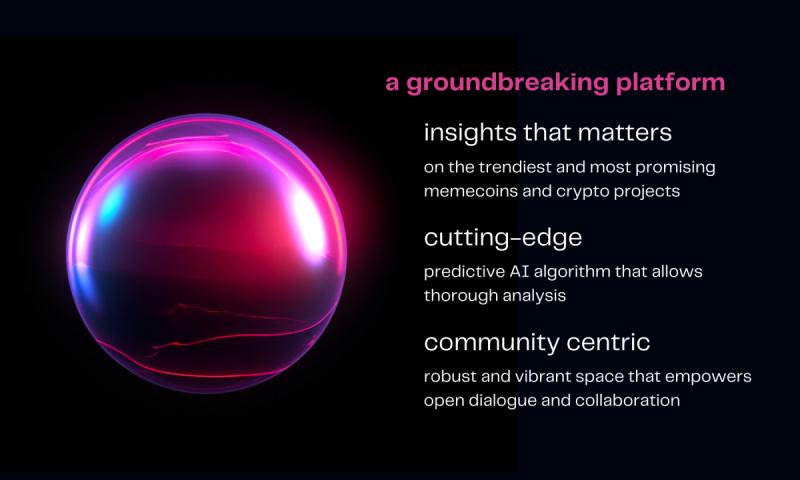 The Tokenaut team employs an effective vetting process to ensure the projects listed on the platform have potential, thus offering users a curated and reliable source of alpha on meritorious projects.
To celebrate the launch, Tokenaut is rewarding its first 500 active supporters with an airdrop. Participants stand to earn a substantial amount of $TNT tokens based on their cumulative referral amount.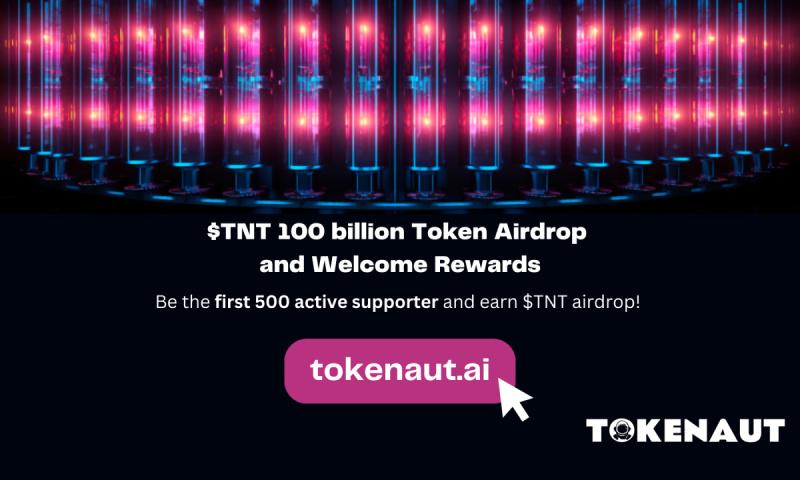 "We're thrilled to unveil Tokenaut to the world," said Gallen, co-founder of Tokenaut. "We believe that our platform will revolutionize how people discover and invest in new crypto projects, and we're excited to see our community grow."
Crypto enthusiasts can join the Tokenaut community and take part in shaping the future of crypto project discovery. Interested individuals can also join the community through the official Tokenaut Telegram group and Discord server.
For more information about Tokenaut, visit tokenaut.ai or follow Tokenaut on Twitter @TokenautAI and Telegram https://t.me/tokenaut.
About Tokenaut
Tokenaut is a pioneering platform that aims to simplify the discovery of the next big memecoins and NFT projects. With a focus on reliability, user-friendliness, and sophisticated AI-driven analysis, Tokenaut is committed to becoming the go-to platform for investors searching for promising new projects in the crypto space.
Contact
Co-Founder
Gallen Lou
Tokenaut Inc
[email protected]