Michael Saylor's MicroStrategy is around $1 billion in the hole after bitcoin plummeted in price. Nevertheless, the billionaire CEO remains optimistic on the future of the number one cryptocurrency and his company to boot.
Arguably the face of corporate bitcoin, Michael Saylor has spoken in public on hundreds of occasions in order to espouse the wondrous benefits of bitcoin for a company's balance sheet.
Yesterday, Saylor took to Twitter to unveil his new profile pic, which incorporates golden laser eyes irradiating out to both sides.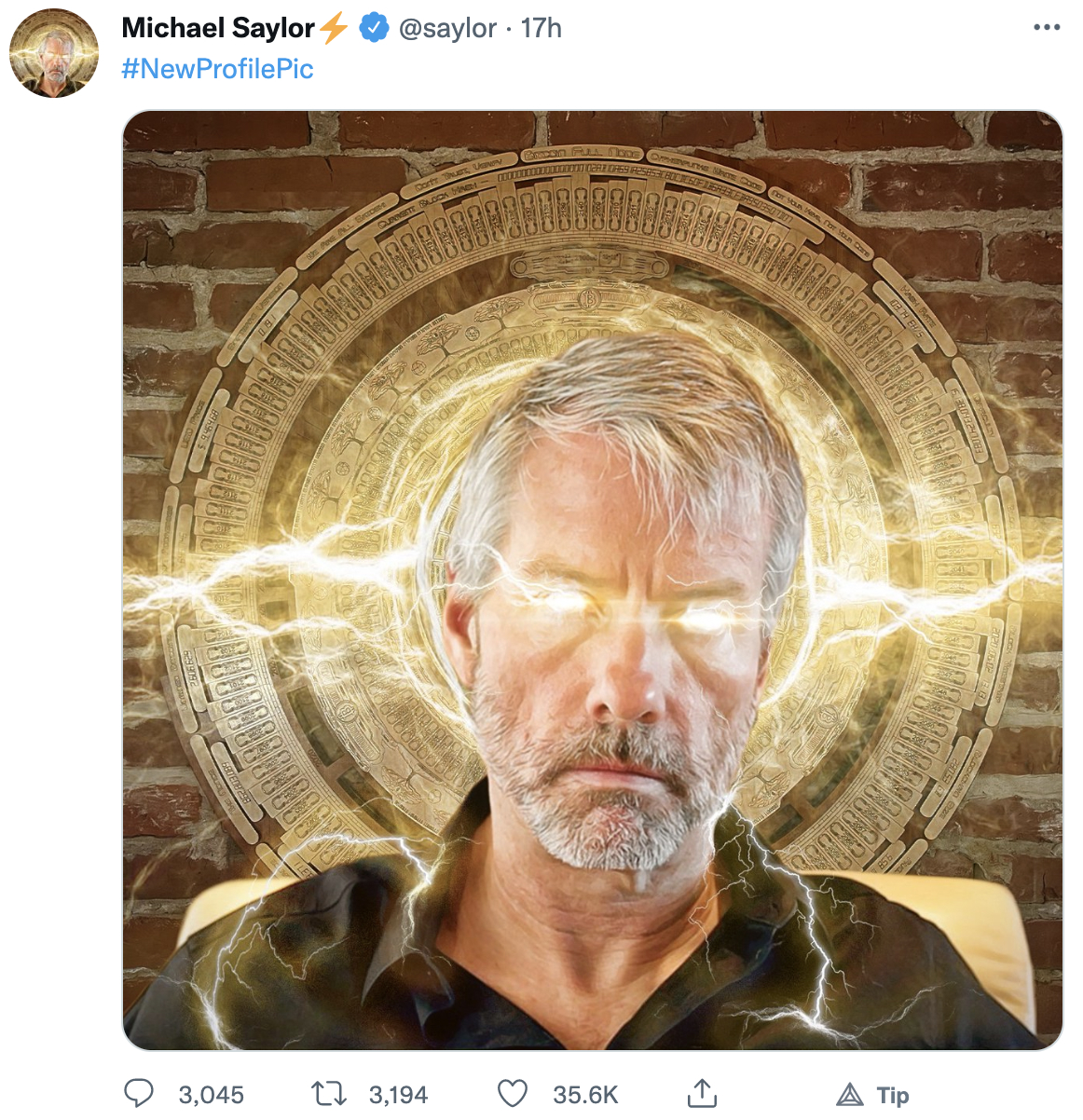 He also tweeted out the short statement "In #Bitcoin We Trust."
The posts were obviously Saylor's way of making the statement that his opinion on bitcoin has not changed in any way, shape, or form.
However, out of the public eye he may be just a little nervous about the continued downturn in the price of his number one asset. According to an article on Fortune, Microstrategy had 129,218 bitcoins as at March 31. They were bought at an average of $30,700 per coin.
With bitcoin falling to around $22,300 at time of writing, the Microstrategy holdings are worth about $2.88 billion, down from their worth of $3.97 billion in only 2 and a half months.
The next big support for Bitcoin is at $20,000, the top of the last bull run in 2017/18. Should that support give way, then MicroStrategy is looking at a margin call on the loan it acquired from Silvergate Bank in March.
This would oblige the company to raise the amount of collateral that it has against the loan. In the case that this happens, Phong Le, chief financial officer of Microstrategy, said that the company has a "quite a bit" of uncollateralised bitcoin that it could use for this purpose.
Disclaimer: This article is provided for informational purposes only. It is not offered or intended to be used as legal, tax, investment, financial, or other advice.