Centralized exchanges allow users to buy and sell cryptocurrencies for fiat currencies such as the US dollar or digital assets like BTC and ETH. They operate as trustworthy brokers in deals and frequently serve as custodians, keeping, and protecting the clients' deposits.
Furthermore, despite the stigma within the cryptocurrency community, a centralized market main functionality is to keep trades fair, do more business, and speed up the buying/selling process.
When it comes to centralized crypto trading, LYOTRADE is dedicated to providing safe and adequate services with a user-friendly interface, simple features, and sound security. With LYOTRADE, you can trade not just Bitcoin, Ethereum, and Binance Coin but also LYO Credit token, the official LYO token.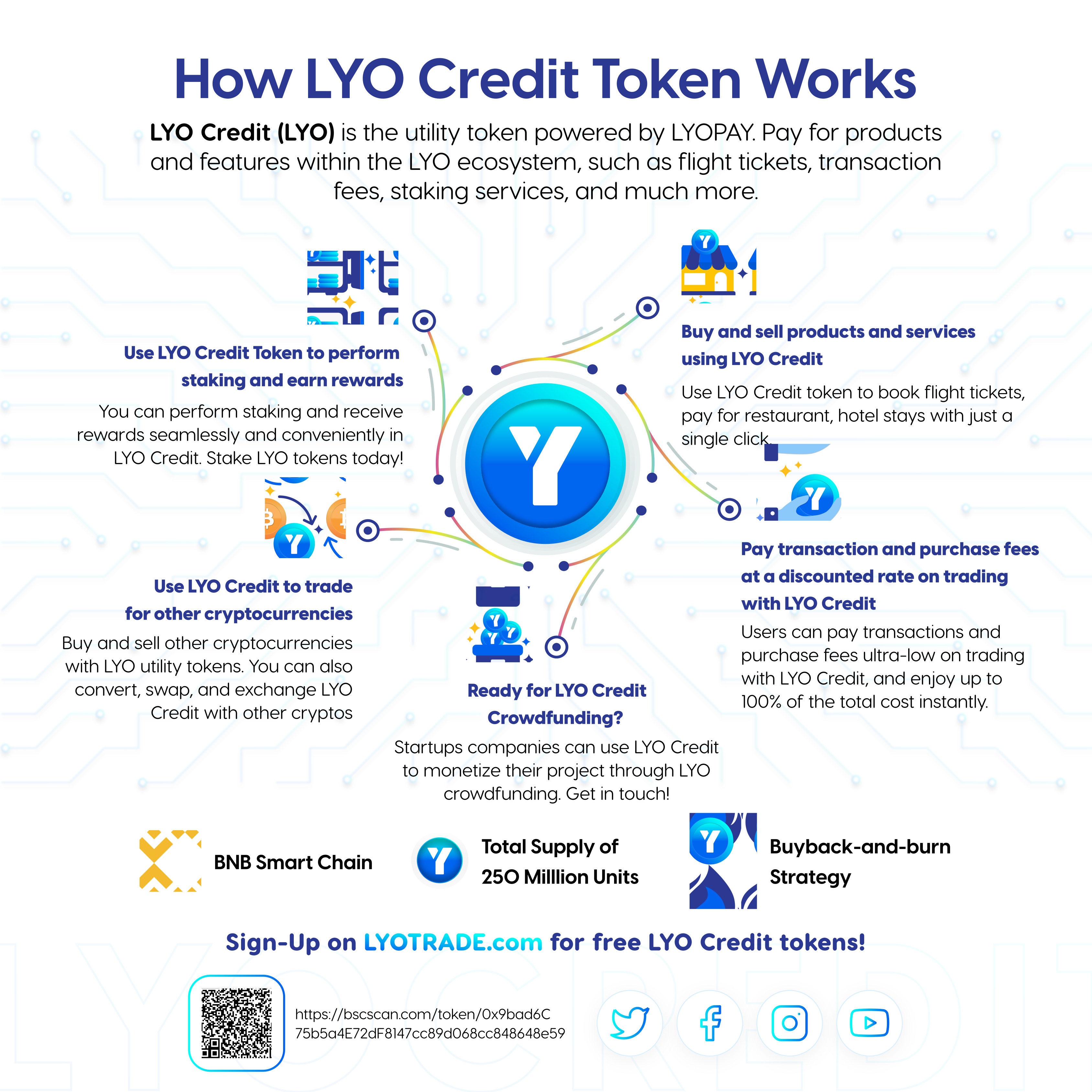 Centralized versus decentralized
A third-party operator administers a centralized exchange and acts as an intermediary in trading, bringing market participants together. The central governing body maintains the trading environment's stability, supervises trades, and oversees the order book. Traditional stock exchanges are also included in this category. The majority of well-known digital currency exchanges are decentralized.
Many crypto enthusiasts believe that because digital currencies are decentralized, cryptocurrency exchanges in the crypto space must also be decentralized. Yet, the volume of trading on decentralized exchanges represents a small percentage of the total activity on the crypto market. And that's because a decentralized exchange (DEX) operates without a central authority, using an open protocol and the consensus principle.
As a result, trading happens on a peer-to-peer basis, without the need for intermediaries, often lacking liquidity.
Also, because the exchange is not responsible for asset storage, it may be less vulnerable to hacking but the users have sole responsibility over their assets and avoiding scammers.
LYOTRADE's vision
LYOTRADE wants to revolutionize the digital economy by delivering a safe, secure, efficient, multi-featured, and simple-to-use trading platform to everyone, anywhere, and at any time.
They aspire to provide consumers with the highest quality service and a wide selection of products by delivering creative, secure, and cost-effective solutions, and they hope to grow into a major worldwide blockchain solutions organization. In the trading direction, LYOTRADE offers different types of trading, like Swap Trading, Spot Trading, Fiat Trading, and Future Trading, each of them explained in detail on their official platform.
Also, LYOTRADE exchange offers a 24-hour customer service, a mobile application, and an effective Application Programming Interface (API) for integrating trading apps like TradingView.
LYO Credit token - an essential element
Trading the LYO Credit token might give you lots of advantages. You can lock a minimum of 50 LYO to 100,000 LYO on the exchange and receive a variable return on investment with only a few clicks. Furthermore, staking rewards on LYO are processed every last day of the month after the pool closes.
And there is more: LYO Credit token can also be used to book flight tickets on LYO Travel, trade other cryptocurrencies, buy and sell products and services, and pay transaction fees at a discounted rate on trading.
All of these are offered to users because LYO wants to provide various products, making the investment experience unique and profitable.
Security measures
Starting trading on LYOTRADE is simple. Visit the LYOTRADE website, choose your trading type and follow the steps. Users may trade with confidence since the accounts are protected against all forms of cyber-attacks that compromise the trading account's digital assets.
LYOTRADE's login process will incorporate standard two-factor authentication and other security methods such as IP address flagging for suspicious logins from a different IP address and CAPTCHA checks to prevent bots and other automated systems from accessing legitimate systems.
They also use multi-signature wallets and a two-step approval procedure for handling the assets and a mix of hot and cold wallets for storage, per industry best practices.
Start your trading journey
When choosing a suitable and trustworthy platform, trading can be a profitable activity. Once you understand the benefits of centralization and decentralization, you can start your trading journey in a safer environment.
More information about LYOTRADE is available on their official website. Choose wisely and enjoy making passive income!
Disclaimer: This is a sponsored article, and is for informational purposes only. It does not reflect the views of Crypto Daily, nor is it intended to be used as legal, tax, investment, or financial advice