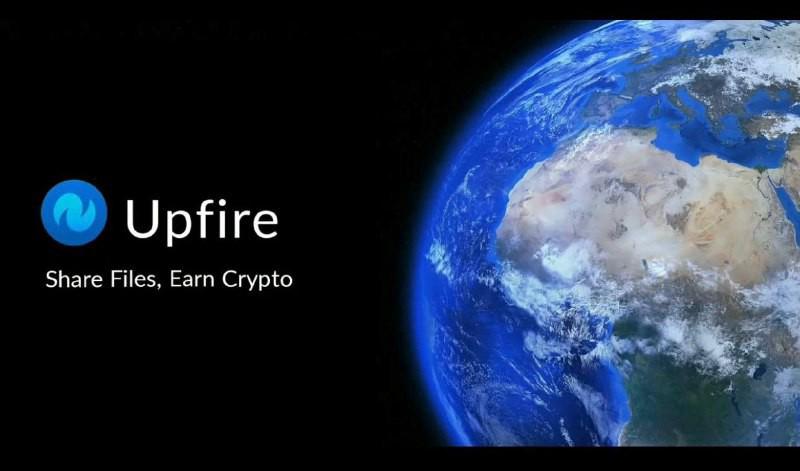 Welcome to Upfire. The next generation of torrenting is here. Upfire will provide the platform for torrenting 2.0 that combines blockchain and traditional torrenting.
Upfire has a new approach on the torrenting market, allowing users to engage in free seeding and downloading just like a standard torrenting platform. The key differentiator is that Upfire is a 100% decentralized protocol for secure P2P encrypted file-sharing, where users can earn crypto by seeding files and  taking advantage of the Binance Smart Chain maximizing earnings and minimizing fees.
Decentralization
Upfire is a 100% decentralized platform that empowers the community to control it, regulate the prices themselves and share their own contents and also allows users to engage in free seeding and downloading just like a standard torrenting platform.
Incentive and Earnings
It's fair to be rewarded for having something valuable and highly sought after. With that in mind, Upfire lets users put a price on a file to be decrypted by others, maintaining a decentralized and fair price regulation; users can also earn just by seeding a download. It's a win-win: users can help others by providing files, and get rewarded.
Staking
Rewarding and empowering the community -especially holders- is a main-goal for this project. Users will be able to stake their UPR and earn a percentage cut of all transactions that take place on the Upfire network.
Speed and Price Optimization
Super fast speeds and almost free transactions using the Binance Smart Chain allows the users to maximize their interaction with the platform. More downloads, more seeding and quick payments boosts the utility of the platform.
Governance
The community will retain 100% control of Upfire, and be able to pass proposals, acquire funding from the treasury and more.
Coming soon: Seeding Competition
The community will have a certain amount of time to download the seeding competition files, and become seeders on those files. The files will be decrypted one by one by the Upfire team and there will be a few minutes in between each decryption to gather community feedback and assess how many seeders received the rewards -in BNB-, how much the reward was for each seeder, and other relevant data.
Learn More
Website: Twitter: Discord: Telegram:
Disclaimer: This article is provided for informational purposes only. It is not offered or intended to be used as legal, tax, investment, financial, or other advice.