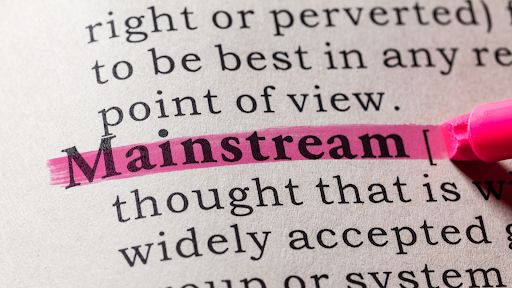 Although cryptocurrencies have established themselves as a rising asset class, with billions of dollars in total locked value, real-world use of these digital tokens is rather limited.
Amidst increasing regulatory guidelines, the overall costs of fiat to crypto conversion, the custodial approach of centralized exchanges, the complexity of operating decentralized exchanges, and the limited acceptance of currencies in the traditional economy, much of the global population hasn't yet been able to fully benefit from cryptocurrencies and decentralized financials (DeFi) products.
US-based cryptocurrency exchange CoinZoom aims to transform this reality and bring cryptocurrencies mainstream by lowering the entry barriers and empowering users to spend their digital assets across thousands of marketplaces and merchants worldwide. The platform offers a range of crypto-centric services that have the potential to side-track traditional financial platforms.
More Ways To Use Your Digital Assets
To empower its users and help them get more value out of their digital assets, CoinZoom has partnered with global payment technology company Visa to introduce a range of CoinZoom Visa Cards.
Currently, US customers can choose from five different Visa cards, each offering different discounts, cashback, and rewards. All CoinZoom-Visa debit cards allow users to pay for goods and services using over 40 cryptocurrencies at over 53 million merchant stores globally.
With the Visa debit cards, users can spend their cryptocurrencies just like they spend fiat. CoinZoom enables its cardholders to select their preferred digital token in the CoinZoom app and pay using the card. As soon as a transaction is processed, the platform instantly converts the spent crypto to USD or any applicable fiat currency and sends it to the merchant. In addition to crypto-enabled payments, CoinZoom Visa cards also offer its users an opportunity to earn as high as 5% cashback in ZOOM tokens (CoinZoom's native token).
As a highly regulated cryptocurrency platform operating across 192 countries, CoinZoom offers an entire ecosystem of offerings that span well beyond spot trading. Besides a fully-featured exchange platform, these include advanced training options, a merchant gateway known as CoinZoom Commerce, crypto and fiat savings accounts, a blockchain-based remittance service, and more.
The platform also offers ZoomMe, an easy, instant, and zero-fee international money transfer service that allows anyone to send crypto and USD without geographical restrictions or centralized authority. Compared to traditional money transfer services like PayPal that charges a fee for each transfer, ZoomMe allows users to transfer and receive funds at no cost. As such, CoinZoom will play a critical role in promoting financial inclusion while aligning its objectives to the core vision of decentralization.
CoinZoom also offers an interest-yielding crypto and fiat savings account that allows users to earn interest on cryptocurrency and USD deposits. Leveraging this feature, CoinZoom basic members can earn up to 10% APY on more than 40 digital assets and USD, while CoinZoom VIP users can earn an extra 20% bonus interest.
Other than offering a range of promising features for retail investors, CoinZoom also caters to the needs of financial institutions and high-net-worth (HNW) individuals. To ensure deeper liquidity and personalized service for institutions, CoinZoom recently launched the CoinZoom OTC Desk, which facilitates over 140 markets and aggregates liquidity from prominent market-makers in the crypto ecosystem. Furthermore, all clients who transact via the OTC desk will also earn up to 7.5% APY.
As more and more people enter the crypto ecosystem, CoinZoom's range of intuitive products will play a critical role in helping digital tokens gain momentum in everyday use outside of the blockchain ecosystem. The platform is regulated across different countries, making it compliant with region-specific KYC and AML policies. At a juncture where financial regulators are clamping down hard on exchanges, CoinZoom has positioned itself as a fully-featured platform that caters to the varied needs of both retail and institutional investors.
Disclaimer: This article is provided for informational purposes only. It is not offered or intended to be used as legal, tax, investment, financial, or other advice.