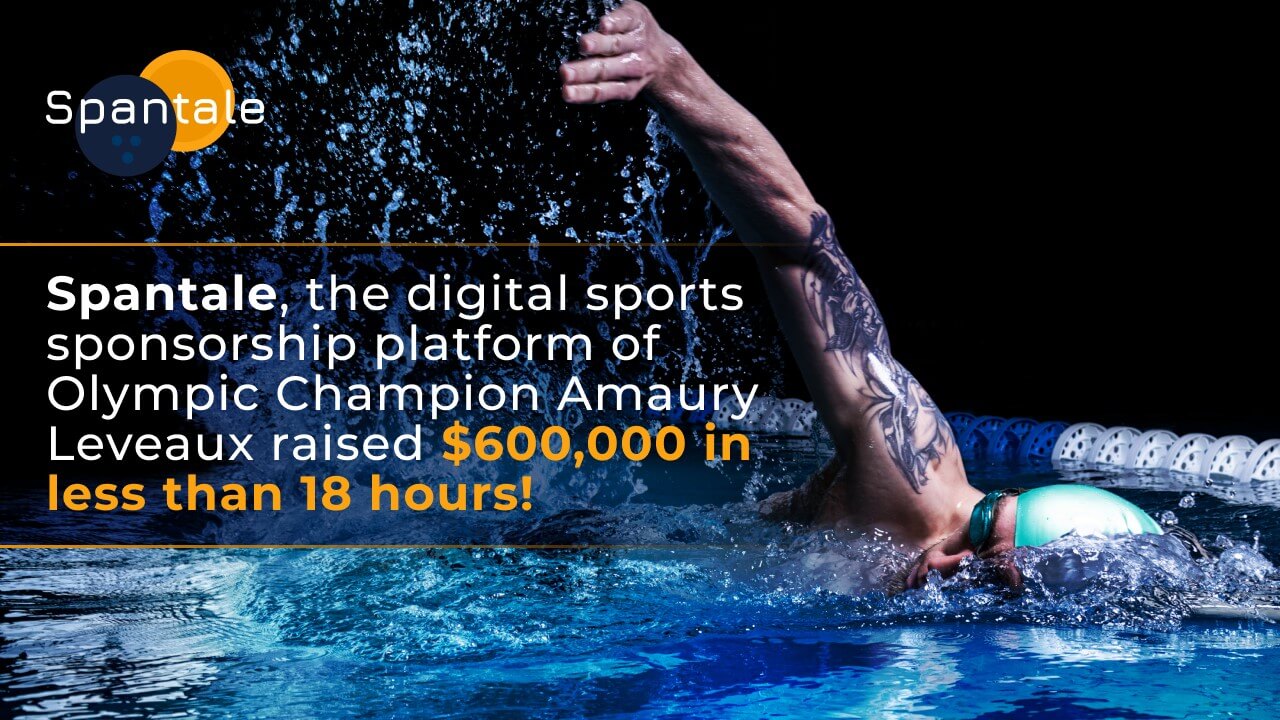 On October 26, Spantale, the Blockchain-based sports sponsorship platform of Olympic Champion Amaury Leveaux launched the flash sale of its AEL token. Its goal was to raise $600,000 in 48 hours. With a closing in less than 18 hours, it seems that the supporters were there!
$600,000 raised in a flash, backed by a smart contract deployed by Tozex.io!
October was a big month for Spantale. After winning an award at the World Blockchain Summit in Dubai, the platform of Olympic swimming champion Amaury Leveaux, Spantale wanted to allow its supporters to contribute to the acceleration of its expansion with the implementation of a flash sale so long awaited by the community. On October 26th, 1 million AELs, Spantale's utility token, were distributed to contributors in less than 18 hours, reaching a total of more than $600,000. The project team, which could already boast of having raised more than $3.5 million during the private sale, can now add the flash sale to its list of achievements. What are the next steps for Spantale after these record-breaking fundraisings?
Spantale, part of the biggest sponsors of the AIBC in Malta, the largest European Blockchain exhibition and a last flash sale before the creation of the secondary market in December!
If it is good to raise funds thanks to its community, it is also necessary to meet and grow it! That's why after Dubai, Spantale will be present this time in Malta as a platinum sponsor of the AIBC event taking place there from November 15th to 19th! The perfect opportunity to talk to the team, discover the project, or who knows, win some AEL.
Whether you're in Malta or not, you'll be able to take advantage of a new opportunity on the Spantale website from Tuesday 16th November before the listing in December 2021.
Spantale is already bringing together the sport world with the blockchain one.
Don't hesitate to join us! www.spantale.io
Disclaimer: This is a sponsored press release, and is for informational purposes only. It does not reflect the views of Crypto Daily, nor is it intended to be used as legal, tax, investment, or financial advice