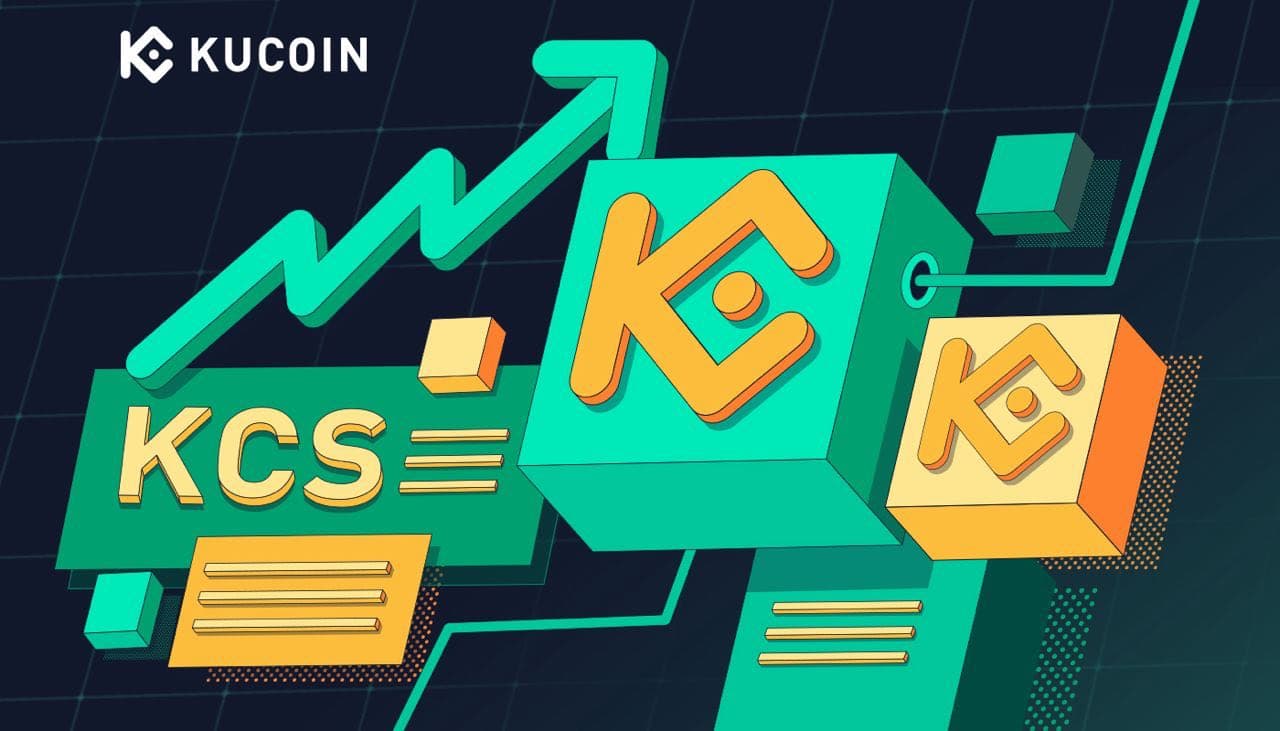 KuCoin's $KCS has broken a new record, reaching a new historic milestone for its all-time high at $22.5. According to data from CoinMarketCap, $KCS briefly reached $24.22. $KCS now ranks #77th by market capitalization, with an aggregate 24-hour trading volume of roughly $94.6 million.
KCS Price Analysis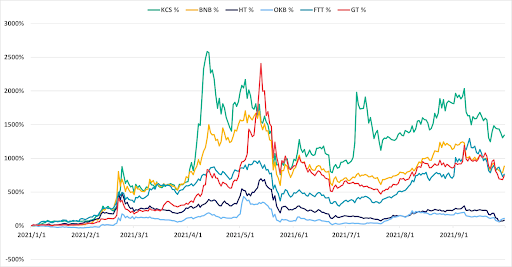 Based on recent pricing data and its newly achieved ATH, KCS has a year-to-date (YTD) change of 3,249.88%, with its month-to-month change at above 100.5%. The token's price action has broken above the $20 mark for its resistance zone based on weekly charts.
Buying pressure on the token has also increased as seen on intraday trading volumes which peaked at $119.11 million for a 430% increase for that day (November 9th, 2021), with a cooling decline to its current 24-hour volume average of $67.1 million.
However, logged on a 7-day average, the bullish price action has been sustained through the week, triggering the buying pressure. Resistance levels for the token indicate $25 and $30 as the next levels based on month-to-month data. Selling pressure for the token has probability of showing resistance at around $15 if the price dips below $18.
KuCoin Development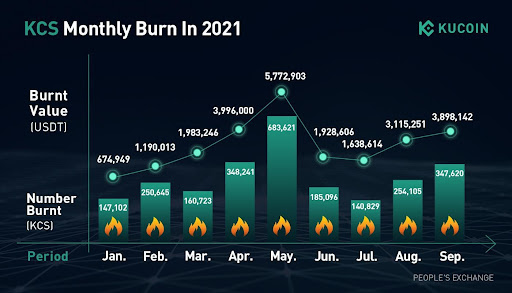 KuCoin, a global crypto exchange, is a leading exchange with over 8 million registered users across 207 countries and regions worldwide. Launched in Q3 of 2017, the exchange has steadily gained a reputation as being the "People's Exchange" due to its diverse and user-friendly features, the exchange has grown to a fully-fledged platform for its users, providing high-yield finance services, advanced API integrations for trading strategies, high-liquidity over the smallest bid-ask spread across the crypto industry, as well as support for over 540 high-quality blockchain projects, including offerings for over 960 trading pairs.
KCS, its native token, is popular among trading enthusiasts because of the bonuses it provides based on its incentive program: holding at least 6 KCS already qualifies a user for daily bonuses, which is generated from half of KuCoin's daily revenue.
KCS is also the native coin of KCC, a high-performance and decentralized public chain created based on ETH, providing users with a high-speed, convenient, and low-cost trading experience. KCC currently has a total valued locked (TVL) of roughly $44.1 million, with more dApps like Mojitoswap, Kuswap signing up to get showcased for the community.
KCS is also used to gain trading fee discounts on the exchange natively, as well for participation in the exchange platform's events: Spotlight (IEO) and Burningdrop (new coin mining).
KCS features a deflationary tokenomics, with the KCS team executing KCS buyback and burn on a regular basis. The period of KCS buyback and burn has recently shifted to a monthly interval, a decision that was implemented earlier this year in January, resulting in the token's deflationary method becoming more efficient over time.

Each interval period for the burn applies 10% of net profit for KCS buybacks, and in the past quarter alone, over $6.68 million KCS was burnt, surging by 14x on a quarter-on-quarter basis. For 2021, KuCoin has burnt over $20 million worth of KCS, a surprisingly huge value when compared to the total burnt value from 2019 and 2020 combined.
KCS powers on-chain transactions on KuCoin, and provides users with liquidity mining and other features. Notably, KCS has become a top runner among other CEX tokens, with an estimated 1345% uptick since its launch earlier this year.

Disclaimer: This article is provided for informational purposes only. It is not offered or intended to be used as legal, tax, investment, financial, or other advice.