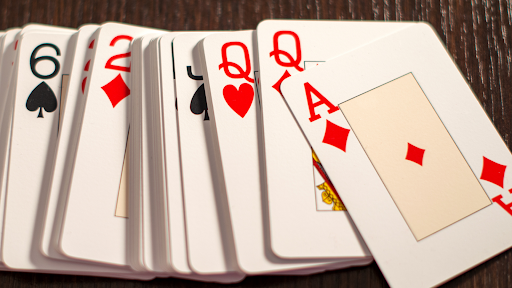 The online gaming industry is one of the fastest-growing markets. Valued at roughly $173.70 billion by the end of 2020, it is expected to reach $196 billion in revenue by 2022 and almost $314.40 billion by 2026, registering a compound average growth rate of 9.64% between 2021 and 2026.
One of the core reasons behind the gaming industry's significant growth (and dominance) since the 1950s is that this industry has continually embraced evolving technology. From the Atari 2600 home video game console to state-of-the-art VR gaming - game publishers, developers, and gamers have always accepted tech innovations with open arms.
As such, the rise of blockchain gaming shouldn't come as a surprise. Game developers have unlocked a trillion-dollar ecosystem by merging blockchain technology, cryptocurrencies, and NFTs (non-fungible tokens). There is no shortage of play-to-earn (P2E) blockchain games, but very few are designed to allow casual and competitive playing simultaneously.
Pioneer blockchain software firm, Jelurida, aims to address this via BridgeChamp, a blockchain-based version of the popular game "Bridge." While the platform is currently in development, Jelurida has launched the official website, the roadmap, and the whitepaper to put things in motion.
BridgeChamp Is More Than A Blockchain Gaming Platform
Designed to connect the global bridge community, BridgeChamp uses the latest technology offered by Jelurida's Ignis blockchain. It is compatible with all types of devices while supporting a secure and transparent online gaming experience.
According to the Jelurida team, BridgeChamp doubles up as a social networking platform for like-minded players who love playing contract bridge. While Jelurida continues to implement the legal aspects, bridge players worldwide are looking forward to an outstanding example of blockchain integration and token economy that isn't just targeted for "video gamers" alone.
Unlike other blockchain or traditional games, BridgeChamp will allow participants to play against AI-powered bots or with real players from all over the world. Using the platform's advanced video conferencing system, players can play face-to-face with one another in a fully online setting. The platform is purpose-built and offers fully customizable online environments for players to connect and play. Furthermore, BridgeChamp also features open APIs, allowing users to set up competitions and additional features like audio and video sharing.
Besides these developments, BridgeChamp will also feature an in-game economy alongside crypto assets used for mining native tokens. Each registered player's individual achievements will be logged securely and transparently on Jelurida's Ignis chain, thus eliminating any possibilities of fraud and tampering.
Additionally, the underlying blockchain framework will ensure that all cards dealt during games are based on provable randomization to prevent cheating. BridgeChamp will also feature in-game tokens redeemable on other casual gaming platforms, enabling Jelurida to expand its user base while advancing wider participation in casual online games.
To further its mission of creating a social platform for Bridge players, Jelurida has also entered into a strategic partnership with the Bridge Online Academy. BridgeChamp is also sponsoring the approaching Red Sea International Bridge Festival in Eilat, Israel. Jelurida will unveil its casual bridge play feature to the public during the festival, marking its worldwide launch.
By the end of this year, the majority of the features of BridgeChamp, including the fully functional mobile app, will be ready for use. At the same time, the remaining developments will continue according to Jelurida's roadmap.
Foraying Into The Lucrative World Of Blockchain Gaming
The Switzerland-based blockchain development company has a vivid history of using its disruptive blockchain technology to support numerous use cases.
Due to the company's in-depth understanding of on-chain ecosystems and emerging technologies, Jelurida's team is well known for applying disruptive technology to bring several unique ideas to life.
As a platform that offers a unique parent-child chain architecture and 100% PPoS consensus mechanism, Jelurida is well equipped to provide the required functionality and customization that is needed for individual projects while being extraordinarily energy-efficient and not dependent on expensive hardware.
Jelurida's ecosystem consists of public, private, and hybrid blockchain solutions that are interoperable and scalable. Ardor, Ignis, and NXT – all of the three solutions offered by Jelurida work hand-in-hand to overcome the most critical hurdles of legacy blockchain solutions, including high resource consumption and network congestion, among others.
Furthermore, Jelurida has already proven its potential in the real world by helping the Austrian governments with several projects like HotCity and Cycle4Value currently live on its network. With the launch of BridgeChamp, Jelurida marks its entry into the blockchain gaming ecosystem, forwarding its mission of expanding blockchain's reach and returns, one industry at a time.
Disclaimer: This article is provided for informational purposes only. It is not offered or intended to be used as legal, tax, investment, financial, or other advice.